Community Recommends...



Children's books to support
Mental Health Awareness
I'm a paragraph. Click here to add your own text and edit me. It's easy.
More ideas...
Click each book cover to view on Amazon.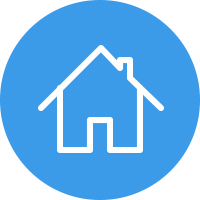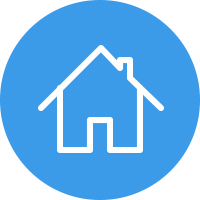 You may also like our booklists..
ommunity Recommends... Children's Books that Promote Environmental Sustainability See also: Plastic Pollution Favourite texts for primary classrooms on the topic of caring for the environment. This month, we've been asking our community of primary teachers, children's authors, librarians and book lovers to nominate their favourite text that promotes environmental sustainability. This is what they told us... Dear Greenpeace Simon James Nominated by: Jenny Landor (@js_landor), author of children's book 'The Mirror of Pharos' (available here) "The story of Emily's whale in 'Dear Greenpeace' (Simon James) seems especially poignant these days when our household rubbish pollutes the oceans. A great story to get little ones thinking about caring for the planet." Buy on Amazon The Lorax Dr. Seuss Nominated by: Nia Talbot (@NiaTalbot), assistant headteacher "Dr Seuss' The Lorax absolutely enthralled my year 2 class and we had some brilliant discussions about the polluted environment that the boy lives in and why it came about. Even though it was written decades ago, the themes are still important today. The destruction of the trees, the impact on the habitats of the animals living there and the pollution from the factory the Once-ler built are huge talking points about the need for industry but at what cost. The way that Seuss wrote, although not to everyone's liking, added to my class' enjoyment." Buy on Amazon The Last Wolf Mini Grey Nominated by: Tom Ritson (@Year4_TWS), Year 4 Teacher "Mini Grey has yet again created a masterpiece! Her latest book features the most beautiful of illustrations which perfectly complement the heartfelt meaning behind "The Last Wolf". This narrative encompasses the traditional tale of "Little Red Riding Hood" with a modern and important message. Little Red sets off to catch herself a Wolf, but this is a surprisingly difficult task...in fact, she finds it very difficult to find any animals at all. But then she discovers the reason for this...will Little Red be able to help before it's too late? More importantly, will the readers themselves be able to do anything to stop this becoming a real-life nightmare?" Also features on: Things that Grow March 2018 Books of the Month Buy on Amazon Aubrey and the Terrible Ladybirds Horatio Clare & Jane Matthews Nominated by: Simon Fisher (@bookwormswales), Primary Teacher and book blogger at FamilyBookworms.wales ​ "Aubrey and the Terrible Ladybirds is the second thrilling anthropomorphic adventure in a trilogy by Horatio Clare. Aubrey is shrunk to the size of an earwig and travels on the back of a swallow to learn about 'The Great Hunger'. He discovers that pesticides and intensive farming methods are having a detrimental effect on the wildlife of Europe. This may seem like a strange premise for a children's novel, but it's not the main theme and Branford Boase winner Clare has a deft touch; he's an incredibly witty and wise storyteller. There are other themes at work in this rich and fantastic story - immigration, tolerance and respect; but ultimately this is a novel about the universal truths of love, compassion and kindness – to each other, the environment and animals." Buy on Amazon Pandora Victoria Turnbull Nominated by: Simon Smith (@smithsmm), headteacher and blogger at https://smithsmm.wordpress.com "A story of hope and regeneration. Pandora lives alone, in a world of broken things. No one ever comes to visit, so she spends her time gathering and mending what she can. But when a bird falls from the sky, slowly her world begins to change…Stunning misty artwork framed with sadness but filled with hope as from the debris through love and care the world is transformed." Buy on Amazon The Lost Words Robert Macfarlane & Jackie Morris Nominated by: Scott Evans (@MrEPrimary), primary teacher and creator/host of #PrimarySchoolBookClub. "The Lost Words is a complete visual joy to behold; spectacular and outstanding in all its resplendent and 'oversized' glory. The Lost Words reminds us to stop, stare and marvel at the natural wonders of our world all around us whilst also reconnecting us with 'common words [and species] that are falling from common usage' (Jackie Morris). Gloriously illustrated by Jackie, this book combines her stunning watercolours with Robert Macfarlane's richly captivating and evocative acrostic 'spells' that are just asking to be read aloud for readers of all ages to lose themselves in the power of his words. It's such a landmark book, as it not only talks about environmental sustainability but about the sustainability of the words we keep in use to describe them, that'll have a legacy which will inspire many a generation. Arguably, there's no other book quite like this and I would go as far as to describe this book as one-of-a-kind; a six-star book." Read more about this book on Scott's blog here. Also features on: Favourite Non-Fiction Texts Buy on Amazon Window Jeannie Baker Nominated by: Brett Summersby (@MrS_Primary), Year 3 teacher and English lead and also by Tim Dunford (@123_Mr_D), primary teacher. Brett says: "Window is another wonderful, elegantly illustrated and thought-provoking story by Jeannie Baker. Completely wordless, the lives of both a family and the world around them are played out over the course of a lifetime through one window in the house. Window plays like a history of the modern world and the mass concrete expansion that has transformed many parts of the world over the past century. As we watch the world evolve through this one window, we can't help but question and debate the effects of overpopulation, humans' increasing encroachment into countryside habitats and our wider effects on the environment as a whole." Tim says: "Baker's postscript to this beautiful, wordless picture book states how she, "...set out to tell the complicated issue of how we are changing the environment without even noticing it. This change is hard to see from day to day but it is nevertheless happening and happening fast." Each of the dozen or so double pages of the book show the view from the same bedroom window as the years go by and the boy who lives there grows up into a man. Baker's unusual collage images are made using a range of materials, giving the pictures an intriguing appeal. The countryside becomes a village, a town and finally a city -- there are multiple talking points on every page as humans impact on the landscape and its wildlife. A great book to discuss the environment and pore over with any primary school children. Baker explains, "By opening a window in our minds, by understanding how change takes place and by changing the way we personally affect the environment, we can make a difference." Buy on Amazon Under the Canopy Iris Volant & Cynthia Alonso Nominated by: Stephen Connor (@StephenConnor7), Year 6 teacher and book blogger at https://inthetwelve.wordpress.com "A beautifully presented hardback book that tells stories about lots of different trees – the legend of the Major Oak in Sherwood Forest, to the olive trees of Greece and the blossom in Japan – as well as giving factual information about seasonality, average height and where in the world they grow. A fascinating read for all ages, with brilliant and vibrant illustrations throughout. While it doesn't offer a call for greater care of the environment directly, it shows the importance of trees historically and culturally, and would encourage discussion around their importance with future generations." Buy on Amazon Wangari's Trees of Peace: A True Story from Africa Jeanette Winter Nominated by: Hilary Nicholl, KS2 Teaching Assistant "This beautiful and factual picture book about Wangari Maathai is inspiring and full of hope. The devastating impact of deforestation is made starkly clear but it is counterbalanced by the actions taken by first Wangari Maathai and then more and more women until millions of trees had been planted and healing began. Children I have shared this story with have asked probing questions and wanted to find out more: How long did it take the trees to grow? How long before the earth recovered? Maathai was the first African woman to receive the Nobel Peace Prize for her work and classes may enjoy this two-minute video clip where she tells, herself, the story of the tiny hummingbird who does her best to make a difference. This book could also be useful for Black History Month and International Women's Day. " Buy on Amazon This Moose Belongs to Me Oliver Jeffers Nominated by: Writing1to6 (@writing1to6), primary teacher and blogger about how to use picture books (see writing1to6.com) "It's not hard to move children to understand the sadness of us, as a species, destroying the very planet that sustains us. But in the ways we expose them to it, it is understandable if children think that this destruction is perpetrated by 'bad grown-ups'. This book by Oliver Jeffers introduces in a gentle, relatable way, how sustainability is linked to personal behaviour, even on a childish level. On the very first page we find the word 'owned', and by the end understand how ludicrous to think that we can ever own nature, as represented by the gloriously impervious Moose. A great text for classes from Reception to Year 6." Also features on: Recommended Reads for Y3 Buy on Amazon The Extraordinary Colours of Auden Dare Zillah Bethell Nominated by: Alison (@booksfortopics), owner of booksfortopics.com "A wonderfully gripping story set in a dystopian future where the rain has dried up, the world is at war over its water supply and everybody is permanently thirsty and unclean. Auden Dare is an eleven-year-old boy who has a rare condition that means he is unable to see colour. Auden moves to Cambridge after his mother inherits a bungalow belonging to Uncle Jonah, a professor who recently died under sudden and mysterious circumstances. One day Auden and his new friend Vivi Rookmini discover a fascinating robot called Paragon in his uncle's shed. Soon the pair, together with the very clever and human-like Paragon, find themselves caught up in an investigation about Uncle Jonah's work and his mysterious death, leading Auden to gradually reveal his own true colours as he inadvertently becomes involved in the complicated ethics of managing global water shortages. Zillah Bethell's storytelling is wonderfully enigmatic and gripping throughout, leaving the reader hanging on to every word. I highly recommend this outstanding novel for upper KS2." Also features on: Best Books of 2017 Buy on Amazon All the Wild Wonders Various Poets, Wendy Cooling (editor) & Piet Grobler (illustrator) Nominated by: Louisa Farrow (@smartfoxlouisa), assistant headteacher "All the Wild Wonders, an imaginative selection made by Wendy Cooling, includes poems from a rich diversity of writers around the world, including China, Turkey and the Caribbean as well as traditional writers such as Blake, Milton and Tennyson. The title of the anthology is borrowed from a poem by Elizabeth Honey from Australia which uses lists and repetitions to conjure up the wonders of nature and the 'much work to do' to save them. There's also an alphabet for the planet by Lebanese/English poet, Riad Nourallah. Other works are more philosophical, like We're Going to See the Rabbit by Alan Brownjohn or For Forest by Grace Nichols and can be used to spark debate and discussion. Yet others, like Snaggers Pond by Wes Magee, are more of a call to direct action: his description of the successful rejuvenation of a local pond is both hopeful and would fit in well with any community activity like a litter pick. It really is a treasure trove which can help broaden children's horizons, develop their language and encourage critical thinking all at once." Buy on Amazon Tidy Emily Gravett Nominated by: Paul Watson (@PaulWat5), Y5 teacher and book blogger at https://thegreatbritishbookworm.wordpress.com and also by Kieron Murphy (@FatherReading), primary teacher and book blogger at https://fatherreading.wordpress.com ​ Paul says: "Tidy is another amazing book by Emily Gravett. It is a simple story about how we can impact on our surroundings and why caring for our environment is vital. Gorgeous, engaging and delivering a powerful message...what more does a book need to be?" Read more about this book on Paul's blog post here Kieron says: "The story is well written, the rhyme works perfectly and the structure changes throughout. The message is also a very important one, introducing children to important ideas about habitat loss and preservation of the environment. It is done without being preachy and also shows children that there is always the possibility of making a positive change and fixing mistakes!" Read more about this book on Kieron's blog post here ​ Also features on: Autumn/Winter Booklist Buy on Amazon The Great Paper Caper Oliver Jeffers Nominated by: Dawn Woods (@Dawnsls), manager of Worcestershire Schools' Library Service "Many people and creatures lived in the forest, sharing its sanctuary. But they began to notice that something was not quite right. Branches were being cut off. So they set out to investigate. Eventually they discovered Bear as the culprit. He was so determined to win a paper airplane competition, and needing more paper he used the wood for the paper to practice. The forest community were not entirely without sympathy, but the chopping of trees had to stop and something done to make up for it. After the Bear started planting new trees to replace the old, his new friends perfected the optimum paper plane to enable him to win the competition and all was well. Oliver Jeffers' simple, effective drawings portray expression on all his characters with just a few strokes of his pen yet add so much to the message of the book." Buy on Amazon Where the Forest Meets the Sea Jeannie Baker Nominated by: Andrew Baldock (@Whitbypup), Year 1 teacher and assistant headteacher "Where the Forest Meets the Sea is a hauntingly beautiful picture book that forces the reader to consider what is really lost when humans build upon previously untouched landscapes. The story follows a boy and his grandad as they explore a largely untouched wet-tropical rainforest that meets the sea. The pictures contain hidden images depicting past inhabitants, teaching the reader how the forest has supported life beyond just the modern snapshot. The question mark that hangs over this beautiful landscape is saved for the very last image. As a reader, this book manages to make me feel innocent and guilty at the same time and, in a very accessible way, forces the reader to consider the natural environment and how it should be protected and not just for the sake of the future, but for the sake of the past." Also features on: Wordless Picture Books Buy on Amazon Fenn Halflin and the Fearzero Francesca Armour-Chelu Nominated by: Bev Humphrey (@LibWithAttitude), Literacy & Technology Consultant "Fenn Halflin lives in a world that has been ravaged by floods, where only the elite are allowed to live on the shrinking land that is ruled by the Terra Firma. His adopted grandfather keeps him hidden in a remote location for years until one night he realises danger is coming and sends Fenn off on a ship that dumps him on the Shanties - a lawless community in the middle of the ocean. A great start to this adventure series, dystopia for younger children with a subtle message about caring for the environment before it's too late." Buy on Amazon The Great Kapok Tree Lynne Cherry Nominated by: @Teacherglitter, Year 5 Teacher "I got loads of discussion, drama and writing and debate when I used this book. It had lots of branches into exploration of what deforestation was and ways to work with the people of the land to get around this when it is their livelihood. Plus the pictures are stunning." Also features on: Rainforest Booklist Buy on Amazon The Last Tree Ingrid Chabbert & Guridi Nominated by: Simon Smith (@smithsmm), headteacher and blogger at https://smithsmm.wordpress.com "This poignant picture book with a futuristic feel offers a powerful environmental message about the critical importance of conserving the natural world. The story is narrated by the boy as an adult looking back on something that had enormous significance for him, highlighting the positive role that nature plays in our lives, and ultimately offering hope for the future. Muted artwork gives it some emotional heft as we are left to contemplate the impact we have on our world." Buy on Amazon Sky Dancer Gill Lewis Nominated by: Simon Fisher (@bookwormswales), Primary Teacher and book blogger at FamilyBookworms.wales "Sky Dancer is a fabulous read – an emotionally gripping, totally uplifting, captivating story with an important environmental theme. The novel deals with the pressing issue of decreasing numbers of hen harriers. This is largely due to the 'management' of estates and moors to preserve the numbers of grouse for the shooting season. Lewis deals with the issue fairly, without preaching, and both sides of the argument have convincing vehicles in the believable characters of the village of Hartstone. The novel provides plenty of opportunities for pupils to engage with the ongoing UK debate and to research the passions of both sides. Sky Dancer, as you might expect from one of the UK's leading novelists, is a confident and convincingly told story - with plenty for classes to admire beyond the key storyline. The writing has a classic feel with authentic and gritty characters with whom we can easily empathise. Ultimately Lewis has created a story about finding yourself, your voice and having the courage to speak out." Buy on Amazon The Rabbits John Marsden & Shaun Tan Nominated by: James Nicol (@JamesENicol), author of children's books including The Apprentice Witch (available here) and A Witch Alone (available here) "The Rabbits by John Marsden and Shaun Tan is a brilliant book that deals with the theme of colonisation and its impact on the environment (amongst other things). It's a deceptive book, luring you in with its intriguingly bizarre and beautiful illustrations by Shaun Tan only to bop you over the head with a stark and thought-provoking warning. A great book for all ages that will spark discussion and debate but can also be read and enjoyed with younger children without becoming too frightening for them. A book I return to over and over again. Brilliant!" Buy on Amazon The Terrible Greedy Fossifoo Charles Fuge Nominated by: Joe Adsley (@grabagoodread), Junior School Librarian "The Terrible Greedy Fossifoo is a wonderful picture book and one of my favourites to share with a group of children. They love and really engage with the main character- the Fossifoo who, in his enthusiasm, doesn't realise how destructive his actions are; not until it's too late that is. The colourful illustrations brilliantly support the strong environmental message as well as PSHE and is ideal for KS1 and lower KS2." Buy on Amazon Jed's Really Useful Poem Ragnhild Scamell Nominated by: Dawn Woods (@Dawnsls ), schools' library service manager "Jed's mission started off simply – to write a poem about trees. But Jed's desire to help the environment spread beyond the message in the poem, prompting the Mayor to improve his carbon rating, more people to re-use paper, recycling of wood and everyone to be much more aware of their environment and their responsibility towards it. What more can you ask for? This easy read could be any child's typical day to demonstrate just how easy it is to help save our environment by recycling all materials. In the Flying Foxes series, this book is aimed at emerging readers, so the text is short and to the point and the illustrations engaging as well as being a Really Useful Book." Buy on Amazon Belonging Jeannie Baker Nominated by: Anne Thompson (@Alibrarylady), librarian and book reviewer for http://www.thebookbag.co.uk "Belonging is a wordless picture book created by Jeannie Baker in her distinctive collage style. The story is told through a series of suburban scenes viewed through a window and starts with the birth of a baby girl following her life up to the birth of her own child. Gradually we watch the re-greening of the landscape and the growth of community spirit as people come together to improve their surroundings. A book to be read on several levels but one that creates a hopeful feel, encouraging readers to think about how they can create a similar improvement in their own environment." ​ Also features on:​​​ Houses & Homes Buy on Amazon The Story of Frog Belly Rat Bone Timothy Basil Ering Nominated by: Paul Harrison (@hackauthor), primary school reading mentor and children's author "Frog Belly Rat Bone is set in dull, grey, Cementland; a drab place filled with rubbish and piles of junk. Amongst all the detritus a young boy is in search of treasure and sure enough finds it – in the form of colourful packets of seeds. Although disappointed with the contents of the packets he sows them and builds a scarecrow to protect the plants – the titular Frog Belly Rat Bone. The boy brings to life the scarecrow, who encourages the boy in his endeavours to transform Cementland into a wondrous place. Reminiscent of The Tin Forest, this is a joyous take on the topic of environment and sustainability. ​ Buy on Amazon Leaf Sandra Dieckmann Nominated by: Andrew Baldock (@Whitbypup), Year 1 teacher and assistant headteacher "Leaf is a truly exceptional picture book. In very few words, Sandra Dieckmann is able to delicately touch upon several global issues. The story revolves around a polar bear who floats on an ice-berg unwillingly (and unnaturally) to an island where he is not welcome by the inhabitants. The words tell half of the story, with, 'the strange white creature carried upon the dark waves towards the shore'. However, the illustrations manage to portray the significance of the situation, with the polar bear staring face down into the abyss as he floats further away from his natural home. The story doesn't spell out why the polar bear is floating away from his home, but the message is poignant and delicately hits all of the right environmental notes. As a classroom practitioner, books like this are priceless as they open up conversations that may otherwise be too awkward or taboo." Buy on Amazon Sally and the Limpet Simon James Nominated by: Jenny Landor (@js_landor), author of children's book 'The Mirror of Pharos' (available here) "Sally and the Limpet' by Simon James also has environmental undercurrents. It sticks in the memory just as surely as the limpet sticks to Sally's finger! Children love it when she has to go to school with the creature still attached. Of course the only answer is to take it back to its natural home." Buy on Amazon The Vanishing Rainforest Richard Platt & Rupert van Wyk Nominated by: Trudie Austin (@Miss_Austin92), Year 4 Teacher "This is a thought-provoking book that challenges views on cutting down the rainforest. It tells the story of the Yanonomami tribe and their views on the 'nabe' - white people - who come into the rainforest for different reasons. At first, the white people are perceived as the enemy, and they are only there to cut down trees and make money. As the story progresses, Jane, the scientist, is introduced and we learn how she wants to understand more about the rainforest and she is only there to help protect it. 'The Vanishing Rainforest' poses many questions about what is morally right about deforestation. The beautiful illustrations help to engage and encourage readers into understanding and discussing the issue." Also features on: Rainforest Booklist Buy on Amazon Uno's Garden Graeme Base Nominated by: Serge Smagarinsky (@PictureBkSerge), picture book blogger at http://www.sergesmagarinsky.com "When it comes to environmental sustainability, Uno's Garden by Graeme Base not only tells us about it, but shows us in no uncertain terms. Through stunning illustrations, this picture book demonstrates the exponential impact of unchecked urbanisation, before restoring a more balanced equation. This is a book which plants the seeds of environmentalism for the youngest of readers, but it's not only for the toddler set. In fact, any age group will dig it. It also doubles as a great resource for mathematical concepts and sparks the imagination with made-up plants, animals & buildings.' Buy on Amazon The Lumberjack's Beard Duncan Beedie Nominated by: Jo Cummins (@BookSuperhero2), Year 3 teacher, English manager and blogger at https://librarygirlandbookboy.wordpress.com "Jim Hickory lived in a little log cabin by a forest. Every day started the same – limbering up, hearty breakfast and then chop-choppety-chop! TIMBER! Then he headed back to his cabin. As Jim chopped down more and more trees, more and more animals came to live in his beard. The bird was soon joined by a porcupine and a beaver. After a particularly bad night's sleep, Jim comes up with a plan which would make everyone happy. A fun picture book with an important environmental message about living sustainably and personal accountability. Jam-packed full of fantastic vocabulary, giggles and big bristly beards! Highly recommended." Buy on Amazon The Paperbag Prince Colin Thompson Nominated by: Hilary (@HilaryMacmeekin), headteacher "The Paperbag Prince is a charming picture book, beautifully written and illustrated by Colin Thompson. The main character determinedly recycles and reuses other people's discarded items from all across his land, in order to save and repair it throughout the years of it being used as a dump. It is only when the council finally leave and hand him his land back that the land is able to heal and recover after years of damage. As with all Thompson's books, the detailed illustrations add so much to the story and every page could tell a story in its own right. A beautiful book with a beautiful message about sustainability and the impact even one person can have when they are determined."