Recommended children's booklists sorted by age or topic...
More ideas...
Click each book cover to view on Amazon.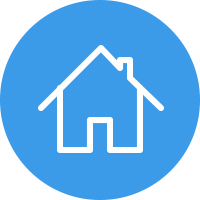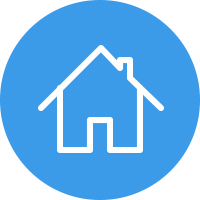 Holes Louis Sachar An absorbing read about an American boy who is unfairly sent to a juvenile detention centre called Camp Green Lake. There, he and the other prisoners are forced to dig a large hole each day in the intense heat of the desert, because the warden claims it is character building. He soon discovers that much more is at play and themes of prejudice, family, fate, identity, and justice emerge as he digs for the truth. A popular choice in Upper KS2/Lower KS2 classrooms. ​ Also features on: 50 Recommended Reads for Year 6 Buy Online The Secret Diary of Kitty Cask, Smuggler's Daughter Philip Ardagh & Jamie Littler Part of Philip Ardagh's popular 'The Secret Diary of...' series, this is highly entertaining historical fiction for a young audience, bringing a place, a time and a way of life alive for its readers. This one is set in 18th century Cornwall, where Kitty and her family live in a small fishing village. Kitty's father is the head of a gang of smugglers who are trying to keep their contraband and illegal activities hidden from the excisemen. Kitty is supposed to stay safely at home but she regularly creeps out at night to watch her father and his men at work. Very soon she gets caught up in the action, including a shipwreck, secret caves, betrayal and a prison break. ​ Also features on: Reading for Pleasure Blog Buy Online The Good Thieves Katherine Rundell The Good Thieves transports readers back to the roaring twenties in New York City, complete with its mafia presence, its speak-easy hide-outs and promises of wealth. Vita arrives in New York to find that her grandfather has been robbed of his family home, Hudson Castle, by mafia-linked scammers. Clever and spirited Vita gathers together a crew of unlikely vagabonds to help her reclaim it, becoming the 'good thieves' who will carry out a Robin Hood style mission leading to a daring heist scene. Buy Online The Highwayman Alfred Noyes & Charles Keeping This is a classic narrative poem from 1906. It tells the story of an 18th Century highwayman who rides the roads at night to rob travellers. He falls for a landlord's daughter called Bess and comes to a terrible fate in a tale of betrayal and sacrifice. This version won the Kate Greenaway Medal for its atmospheric illustrations. If you study this poem in KS2, take the opportunity to show pupils the picture book the Highway Rat (available here) by Julia Donaldson and Axel Scheffler - they will enjoy their newly informed understanding of the inspiration behind an old favourite picture book! Buy Online Treason Berlie Doherty Most suitable for upper KS2. Berlie Doherty offers a tensely dramatic tale with plenty of detail to explore about Tudor life. Set in the time of Henry VIII, this story explores the high tensions around religion and politics in this era as well as opening discussions about capital punishment and the power of the monarchy. ​ Buy Online Gangster School Kate Wiseman Gangster School is a warm and witty series that will hold a high appeal to young readers. Imagine a Hogwarts for criminals and you will very quickly understand the premise of these entertaining and light-hearted books. The students at Blaggard's Gangster School take lessons in thievery, fabrication and stealth as they desperately attempt to become less 'dependable' and make their felonious families proud by proving they have what it takes to succeed in the world of crime. Also featured on: Reading for Pleasure Blog ​ Buy Online Black Powder Ally Sherrick An action-packed historical adventure that transports the reader back to England at the time of the Gunpowder Plot. Black Powder tells the story of a boy called Tom, who finds himself at the service of an intriguing stranger called 'The Falcon'. The stranger seems to be the only person who can help Tom to save his father from being hanged, but as Tom journeys towards London he discovers that the Falcon has his own, somewhat explosive, mission in mind. Suddenly Tom is faced with the choice of freeing his father or saving the king from an assassination plot. This gripping adventure will capture imaginations and is likely to resonate with anybody who has ever felt like knowing which people and beliefs to trust can sometimes be extremely difficult. Buy Online A Photographic View of Crime and Punishment (Past in Pictures) Alex Woolf A photographic journey through crime and punishment from 1812 to modern times. The photographs and documents can be useful to provide historical sources for your topic work and the captions provide extra details and context. Buy Online The Tulip Touch Anne Fine This is a powerful story exploring the question of how children can turn into criminals. Tulip, who has experienced deep cruelty at home, makes herself unpopular by skiving school, back talking the teachers and telling awful lies. Drawn in by Tulip's strange actions, a girl called Natalie witnesses Tulip becoming increasingly sinister and wonders exactly how far Tulip will go. This is a mesmerising book that grapples with sensitive and complex issues and is most suitable for upper KS2 classes ready to handle tough topics. Buy on Amazon Dick Turpin: Legends and Lies Terry Deary & Stefano Tambellini Super-readable historical fiction from the creator of Horrible Histories. Terry Dreary explores the infamous highwayman Dick Turpin through the eyes of different people in the crowd at his execution scene. An easy-to-read introduction to Dick Turpin with short chapters and dyslexia-friendly formatting. Buy Online Millions Frank Cottrell Boyce & Steven Lenton Millions is the humorous tale of a not-so-great train robbery. Damian and Anthony are brothers who unwittingly find themselves in possession of a large amount of money after being caught up in a train robbery. The pair have big decisions to make, needing to reconcile their wildly different ideas about what to do with the cash. You may also like 'Framed' (available here) by the same author. Buy Online The Executioner's Daughter Jane Hardstaff Moss is the daughter of a Tudor executioner in the Tower of London and her job is to hold a basket to catch the heads of people as they are executed. When Moss escapes, she finds herself in an identify quest that will uncover surprising truths. An exciting and pacey tale suitable for readers in Upper KS2 who are able to handle some gruesome details. Buy Online The Adventures of Robin Hood Marcia Williams Delve into the fascinating tales of outlaw Robin Hood and his merry men. The tales are retold in Marcia Williams' distinctive comic book style, with speech bubbles and many humorous details in both the text and illustrations that pupils will love. Buy Online Hacker Malore Blackman A cyber-crime thriller from the former Children's Laureate Malorie Blackman. Vicky's father is sent to jail for stealing a large sum of money from the bank and she sets about to prove that he is innocent. Using her brilliant computer skills, Vicky decides to hack into the bank computer files to find evidence of the truth about the real thief. ​ Buy Online High Rise Mystery Sharna Jackson A classic murder-mystery style story with a modern urban setting. Nik and Norva are sisters who live on a high-rise estate. In the height of the summer, a valued member of the community goes missing and the sisters begin to put together a case file containing suspects, motives and alibis. With a limited police presence, they are able to make a nuisance of themselves by asking the right questions to the right people and soon they begin to draw some conclusions. A page-turner of a book that is likely to go down a storm with readers in upper KS2 and beyond. ​ Also features on: April 2019 Books of the Month Buy Online The True Story of the Three Little Pigs Job Scieszka & Lane Smith A tongue-in-cheek twist on a well-loved fairy tale. This version of the Three Little Pigs story is retold from the eyes of the wolf, who claims the whole story was a misunderstanding and that he has been wrongly framed for his crime of killing the pigs. This picture book can be used in KS2 to explore themes of objectivity, prejudice and the importance of hearing different sides of the same story before reaching a verdict.