Recommended children's booklists sorted by age or topic...
Ancient Civilizations
Shang, Sumer, Indus
More ideas...
Click each book cover to view on Amazon.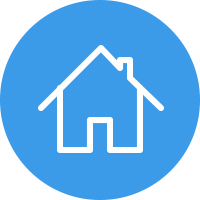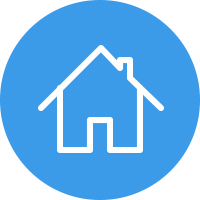 Shang Dynasty China (Great Civilisations) Tracey Kelly This book introduces key aspects of life in The Shang Dynasty through examining a series of objects and archaeological findings. Full of high quality pictures, Shang Dynasty of China encourages an investigative approach to history. Buy on Amazon Tales from China Cyril Birch Tales from China is a collection of myths and legends from Ancient China. You will meet magicians, ghosts, fairies, demons and gods in these exciting stories of mystery and magic. Buy on Amazon The Willow Pattern Story Allan Drummond This is the story behind the famous blue and white willow pattern from Ancient China. With beautiful illustrations and an unusual end, The Willow Pattern Story will leave both pupils and teachers enchanted. Buy on Amazon The Firework Maker's Daughter Phillip Pullman A popular novel set in Ancient China, suitable for Upper KS2 or more confident readers. The Firework Maker's Daughter is the captivating story of Lila, who wants to be a firework maker just like her father. Follow her dangerous quest through strange lands as she journeys to the evil Fire-Fiend. Highly recommended. ​ Buy on Amazon Daily Life in Ancient Sumer Nick Hunter An accessible non-fiction text that explores everyday life in Ancient Sumer. Daily Life in Ancient Sumer will allow pupils to find answers to their own historical questions and discover a wealth of fascinating facts based on archaeological evidence. Buy on Amazon Stories from the Silk Road Cherry Gilchrist & Nilesh Mistry Well pitched for KS2, this illustrated collection contains stories that come from places along the way of the silk trade route from Chang-an to Samarkand. Buy on Amazon Gilgamesh the King Ludmila Zeman Gilgamesh the King tells the first part of the classic epic of Gilgamesh and is an exciting and dramatic illustrated text to go alongside your Ancient Sumer topic. Gilgamesh is half-god and half-man. He starts off as a cruel and tyrannical ruler of his people, but soon learns about kindness and friendship thanks to the intervention of the Sun god. Buy on Amazon The History Detective Investigates: The Indus Valley Claudia Martin This jam-packed information text is written especially for the 2014 National Curriculum and answers a range of questions about the Indus Valley. Topics in The History Detective Investigates: The Indus Valley include Indus cities, food, homes and gods.