Recommended children's booklists sorted by age or topic...
More ideas...
Click each book cover to view on Amazon.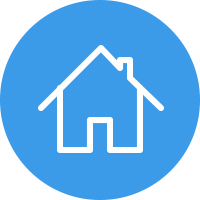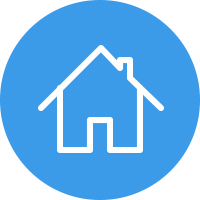 The Election Eleanor Levenson and Marek Jagucki This is an engaging picture book that explains what an election is and how the voting system works. Alex's family supports the party with stripes on their posters whereas Evie's family backs the party with spotty posters. But whoever wins the election, Alex and Evie will remain friends. With backing from elected representatives of all major political parties, The Election is an essential tool for learning about modern democracy in the UK. Buy Online The Accidental Prime Minister Tom McLaughlin This is a popular and funny story about one boy's unexpected rise to power. When Joe tells a local news reporter exactly what he would do if he were in charge of the country, his video goes viral all over the world. Soon, people are calling for the current leader to resign and before long Joe ends up with the most extraordinary new job. The Accidental Prime Minister is a big hit with KS2 and a great springboard for helping pupils to reflect on the responsibility of leaders in democracies like the UK. You may also like The Accidental President (available here) by the same author. Buy Online Opal Plumstead Jacqueline Wilson & Nick Sharratt Fiction meets political history in this gripping and moving story from popular author Jacqueline Wilson. When Opal's father is sent to prison, Opal must start work at the Fairy Glen sweet factory instead of following her dreams of going to university. But when Opal meets the legendary Mrs Pankhurst and her fellow suffragettes, she gains a growing awareness of just how far these women will go to pursue their democratic rights. Set during a significant turning point of British history when the Votes for Women movement was gaining traction and WW1 was about to begin, Opal Plumstead is an important book that offers an insight into how the suffrage movement helped to shape British democracy and one that carries a powerful message about fighting for what you believe in. Buy Online All About Politics DK and Andrew Marr All About Politics is a children's information text about how the political system works in the UK. Find out how different systems and beliefs have developed, what modern democracy looks like, how laws are made and what happens behind the scenes in parliament. This book answers big questions through clear explanatory text and bright, appealing graphics. We particularly like the way that All About Politics explains how children can have their voices heard and get involved in politics. Buy Online Vote for Effie Laura Wood & Mirelle Ortega Effie is starting at a new school part of the way through Year 8. Almost by accident, Effie ends up running for School Council and the story takes the reader through her campaign against a seemingly unpleasant adversary. At first Effie is friendless, but she is then joined by a group of entertaining and interesting individuals as she challenges the status quo. The book is immensely readable and full of humour while also covering big topics of justice and women's rights. Suitable for Upper KS2. Buy Online Sofia Valdez, Future Prez Andrea Beaty & David Roberts A new rhyming picture book from the popular Questioneers series (popular for Rosie Revere, Engineer & Iggy Peck, Architect). Sofia Valdez is a Mexican-American girl who campaigns for improvements in her local area, showing the difference that individual voices can make when they engage and get involved with their communities. Buy Online Politics for Beginners Louie Stowell, Alex Frith, Rosie Hore & Kellan Stover A handy, clear guide to all things political explained through accessible text and appealing, infographic-stye illustrations. Aimed for 8-11 year-olds, this book does a brilliant job of explaining key aspects of the British political system (including who can vote and how votes are counted) as well as wider concepts like freedom of speech, global responsibility and the media's impact on political results. Buy Online The Class Vote Deborah Chancellor & Elif Balta Parks A picture book story written especially to explain the concept of democracy to young children (well suited to KS1). A class of school children get a new pet hamster but cannot decide what to call it. As the children all have different ideas, the teacher decides to hold a class vote and the pupils discover first hand how democracy works in action. There are also teacher notes and activities in the back of the book. Buy Online Make More Noise! Various 'Make More Noise!' is a book created to celebrate the 100th anniversary of the first women in the UK gaining the right to vote. 'Make More Noise!' is a collection of short stories for KS2, written by well-known female authors, including Emma Carroll, M.G. Leonard and Kiran Millwood Hargrave among other celebrated writers. Each story features the strong voice of a real or fictitious female character and has been specially written to celebrate the equality that the Votes For Women campaign represented. Buy Online The Magna Carta Chronicle Christopher Lloyd, Patrick Skipworth & Andy Forshaw This is an impressive fold-out book for children in KS2 to learn about the historical significance of the Magna Carta. As well as newspaper articles and quizzes, the book contained a 2 metre-long timeline that folds out to show the impact that the signing of the Magna Carta had on British political history from 1215 through to modern times. Buy Online What Is Politics? Why Should we Care? And Other Big Questions Michael Rosen & Annemarie Young A non-fiction text that explores the topic of politics from a historical and global perspective. Suitable for Upper KS2 into KS3, this book includes questions and answers about different types of political systems and includes plenty of discussion points to stir further engagement around the topic.