Recommended children's booklists sorted by age or topic...
More ideas...
Click each book cover to view on Amazon.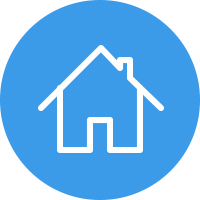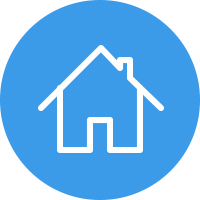 Somebody Swallowed Stanley Sarah Roberts & Hannah Peck This is a wonderful book that follows the cycle of a mysteriously individual jellyfish-like creature named Stanley as he travels through the ocean. As he meets other sea creatures, differences between him and them start to become apparent - like his two handles and colourful stripes. Various creatures swallow Stanley as he tenaciously continues on his journey until he is found by a human, on the shore, who chooses to put Stanley to much better use. A fun and brightly illustrated picture book with a clear message that plastic does not belong in the sea. Buy Online Let's Investigate: Plastic Pollution Ruth Owen The book is an appealing non-fiction book that encourages children to develop an interest in helping to stop plastics being used and damaging our oceans and wildlife. Each section has a clear title, key information, accompanying photographs and diagrams, labels and key facts. Each page has a clear and colourful layout with just the right amount of accompanying text to give children the knowledge and understanding they need about this topic. There are also additional downloadable resources available here. Also featured on: Reading for Pleasure Blog Buy Online Flotsam David Wiesner This award-winning wordless picture book offers endless opportunities for discussion and creative writing. A beach-combing young boy finds a washed-up camera on the shore among a collection of plastic bottles and other flotsam. When the film is developed it reveals a fantastic new world of creatures from the ocean. Incredible illustrations that speak for themselves. Read this inspiring blog post about how one teacher used this book creatively in a topic about plastic pollution. Buy Online Captain Green and the Plastic Scene Evelyn Bookless & Danny Deeptown This is a story about Captain Green who, after graduating from superhero school, sets on a mission to save the many animals that find themselves stuck in various pieces of plastic whilst living in the ocean. After many attempts, Captain Green realises that in order to make the most difference, he can't just keep saving the animals but needs to take steps to protect the oceans to stop the incidents happening in the first place. With his new motto: Reduce, Reuse, Recycle – he sets about changing the attitudes of humans for a better world. This is an enjoyable and accessible story for children who will love to read it over and over again, spurring them on to look at how we could be more effective with protecting our planet at home. Buy Online One Plastic Bag Miranda Paul A picture book telling the true story of how one woman in Africa began a movement to recycle the plastic bags that were polluting her community. In Isatou Ceesay's village was becoming cluttered up with discarded plastic bags, causing problems for animals (who choke on them) and attracting disease-bearing insects. Determined to bring about positive change, Isatou finds a way to put the bags to a new use. A highly recommended picture book to use across the whole primary age range. Buy Online Nellie Choc-Ice and the Plastic Island Jeremy Strong & Jamie Smith Nellie Choc-Ice is a well-travelled penguin, who also happens to be slightly accident-prone. While attempting to get home via a series of mishaps, she comes across an island that blocks her path. The island is entirely made of plastic rubbish in the ocean. The story makes it clear that the plastic is putting wildlife in danger and that it must be cleared up. This is a funny and accessible first chapter book addressing an important issue, with a super-readable and child-friendly format that makes it perfect for newly independent readers. Buy Online This Book is Not Rubbish Isabel Thomas & Alex Paterson This book contains a list of 50 different ways in which everyone, including children, can make a difference to the planet and most are easier to achieve or require less effort than you might think. The author makes suggestions such as giving up using glitter, saying no to straws or having a clothes swap party. The message is clear that you can start small and even small changes are important. It covers ditching plastic, reducing waste more generally and being more conscious of personal impact on the environment. Also featured on: Reading for Pleasure Blog Recommended Reads for Year 6 Buy Online A Planet Full of Plastic Neal Layton This is an information-packed picture book that draws attention to just how many everyday objects are made of plastic. From plastic straws and food wrapping to ketchup bottles and cat toys, there is no denying that plastic is all around us. The book walks through the history of plastic production and introduces the problem with materials that are not biodegradable. What's more, through photographs, illustrations and child-friendly diagrams, the author explains that much of the plastic ends up in the ocean in enormous garbage patches (the most famous of which is currently three times the size of France!). Also features on: Reading for Pleasure Blog Buy Online Song of the Dolphin Boy Elizabeth Laird This story from award-winning author Elizabeth Laird is a great choice for upper KS2. When young Finn takes a dive in the water near his fishing village, he is delighted to find dolphins to swim with. However, the dolphins face a terrible threat due to the masses of rubbish floating around in their water. It is up to Finn to find a way to save the sea creatures and prevent their natural environment from becoming ruined. This is a highly topical and thought-provoking novel. Also featured on: Under the Sea Booklist Buy Online Alba The Hundred Year Old Fish Lara Hawthorne Alba the fish is over a hundred years old and during her long life she has always collected precious objects from the sea. Now she notices how things are changing; suddenly there is an increase in pieces of plastic and other unwanted items on the ocean floor. After getting stuck in a plastic bottle and washed up on a beach, Alba comes to the attention of a little girl who decides it is time to take action. With detailed illustration and an important message, this is a great picture book for primary classes to spark discussions about ocean pollution. Buy Online What A Waste: Rubbish, Recycling, and Protecting our Planet Jess French This is an informative book with a high visual appeal. It covers different aspects of reducing waste, with a large emphasis on plastics. Information is presented through diagrams, accessible text, illustrations and photographs. A highly recommendable non-fiction book that will challenge KS2 pupils to make small lifestyle changes that collectively can make a big impact on our planet. Also featured on: Recommended Reads for Year 5 . Buy Online The Problem With Plastic Ruth Owen An information book with three aims for its readers: know your facts, take action and save the oceans. The book will arm KS2 pupils with hard-hitting facts about plastic pollution, which are accompanied by photographs showing the devastating impact of the plastic problem on our natural world. There are also plenty of ideas on how to take action and a key message that 'everything you do counts'. Buy Online Kids Fight Plastic Martin Dorey & Tim Wesson An illustrated non-fiction book that encourages young readers to become a #2minutesuperhero in the fight against plastic pollution. Perfectly pitched for KS2, this books carries the message that '2 minutes is all the time it takes to be a superhero', suggesting quick and simple steps that children can take to reduce plastic pollution through a series of appealing superhero missions. It also explains how plastics can be good or bad, not oversimplifying the issue or suggesting a complete boycott of anything plastic. Highly recommended This hardback non-fiction with interactive flaps covers a hot topic among young people, taking a balanced approach that encourages readers to ask and answer important questions about the pros and cons of plastic use. It's a well-presented and informative book that would be perfect for a KS1 or lower KS2 class who are learning about materials or the environment. On each page, there are questions and beneath each flap is a clear answer, which has some useful subject-specific vocabulary and a good balance between why plastic is useful and why it is harmful to the environment.