Recommended children's booklists sorted by age or topic...
More ideas...
Click each book cover to view on Amazon.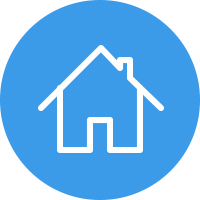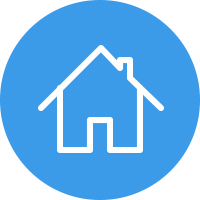 Captain Flinn and the Pirate Dinosaurs Giles Andreae & Russell Ayto This is a tremendously fun story by an award-winning author. It tells the tale of a boy called Flinn, who is sent into the art cupboard in his classroom only to find himself in the middle of a pirate dinosaur adventure. Buy on Amazon Harry and the Bucketful of Dinosaurs Ian Whybrow & Adrian Reynolds This hugely popular picture book is part of the 'Harry and the Dinosaurs' series. Harry discovers some dusty plastic dinosaurs and claims them for his own, cleaning them up and carrying them everywhere he goes in a bucket. But what will happen when he loses his beloved dinosaurs one day? Buy on Amazon Life on Earth: Dinosaurs Heather Alexander & Andres Lozano This is a bright and colourful non-fiction text about the dinosaurs. The simple question-and-answer format makes it easy to gather lots of information and the interactive flaps keep young readers interested. This is the kind of non-fiction text that children like to choose to read and read again. Buy on Amazon Dinosaur Bones Bob Barner This picture book contains both a simple rhyming text about dinosaurs and a myriad of interesting age-appropriate dinosaur facts that will satisfy curious minds. Children will be drawn to the bright collage-style illustrations that accompany the text. Buy on Amazon Happy Hatchday (Dinosaur Juniors) Rob Biddulph This vibrantly illustrated rhyming picture book makes for a egg-cellent dinosaur-themed story time. The little band of dinosaurs that emerge from their eggs all have different names and personalities. Can late-comer Greg find a way to be included with the others? You may also like the second book in the series, 'Give Peas a Chance' (available here) Buy on Amazon Dinosaur A to Z: An Amazing Alphabetical Dinosaur Parade Dustin Growick & DK This is a comprehensive children's compendium of dinosaurs that is perfect for young readers who are ready to take their dinosaur knowledge to the next level! Covering everything from the Abelisaurus to the Zizhongosaurus, this themed encyclopaedia is the perfect companion for young dino-lovers. Buy on Amazon First Facts: Dinosaurs DK A simple information text bursting with clear photographs and fun facts about prehistoric creatures. This is great for reading aloud but young children will also enjoy looking through the pages independently. Buy on Amazon If I had a dinosaur Gabby Dawnay & Alex Barrow This picture book tells the story of a little girl who dreams of having a pet dinosaur. She imagines all of the things her new pet will do, from learning new tricks, coming along to school and eating plenty of broccoli. Coupled with bright and bold illustrations, this is an appealing picture book to which dino-loving children will find it easy to relate! Buy on Amazon Stomp, Dinosaur, Stomp! Margaret Mayo & Alex Ayliffe This rhyming text with bright, bold illustrations is great fun to read aloud and after hearing the story once or twice you will find the children joining in with you. The book features different types of dinosaurs (including a handy pronunciation guide!) and is part of a series by the popular picture book author Margaret Mayo. Buy on Amazon Dinosaurium (Welcome To The Museum) Chris Wormell Best suited to older readers (Upper KS2), this impressive hardback is the closest thing you can get to a museum in book form. Exhibited in the pages are all sorts of dinosaurs from different eras, displayed with beautiful illustrations and informative text explaining the science behind these prehistoric creatures. This is a beautiful non-fiction text to treasure. There is also an accompanying activity book (available here). Buy on Amazon Dinosaurs Don't Draw Elli Woollard & Steven Lenton A fun and visually appealing picture book about a dinosaur who loves art. Picassaur breaks the mould in his family full of fierce, stomping dinosaurs who would much rather be fighting and roaring than drawing and painting rocks. But when a terrifying T-Rex appears on the scene, it is up to Picassaur's creative artwork to save the day. Buy on Amazon There's a T-Rex in Town Ruth Symons Find out what might happen if a dinosaur was alive today. Perhaps it would visit the park or a birthday party. This is a great book to spark the imagination and one that is full of interesting dinosaur facts. Buy on Amazon Prehistoric Actual Size Steve Jenkins The 'Actual Size' books are always a popular choice in the classroom. This book allows readers to gain a sense of the relative sizes of different prehistoric animals (or the parts of them that fit on the page at least!). Compare your hand to a gigantosaurus tooth or a diplocaulus horn. A great book for linking to measuring activities. Buy on Amazon Mad About Dinosaurs! Giles Andreae & David Wojtowycz A brightly-illustrated collection of catchy poems about the different sorts of dinosaurs, from the author of the popular Commotion in the Ocean. These rhymes are ideal for reading aloud and learning by heart! Buy on Amazon Dinosaurs: Ladybird First Fabulous Facts Ladybird This is a great first non-fiction text aimed at 3-5 year olds. It introduces young children to the conventions of information texts, including contents, headings and captions, in a fun and easily accessible way. Buy on Amazon Tony T-Rex's Family Album Rob Hodgson & Prof. Mile Benton A visually appealing hardback book to be treasured by dinosaur fans. This is a history of dinosaurs told from the perspective of Earth's last surviving dinosaur, Tony. Each dinosaur in the family gets a double-page spread, with quirky illustrations and plenty of interesting facts about the characteristics, diet and habitats of each type of dinosaur as well as physical features like teeth and wings. There's also an informative section at the end of the book about fossils. Buy on Amazon The Wondrous Dinosaurium John Condon & Steve Brown Danny wants a pet but the only trouble is he is not sure which type of dinosaur is right for him. With a little help from the eccentric Mr Ree, the owner of the Wondrous Dinosaurium, Danny tries out a few different types and soon discovers that pet dinos are quite a handful! This colourful and humorous picture book is a popular storytime hit for children aged 3-7. Buy on Amazon Atlas of Dinosaur Adventures Emily Hawkins & Lucy Letherland This is a brightly coloured, large-scale book in which readers will be happily absorbed in the world of prehistoric creatures. Find out all about the weird and wonderful dinosaurs that lived on different parts of the planet and compare their locations with modern-day cities and countries. A hugely appealing non-fiction book to which young readers will return again and again. The Dinosaur Who Lost Her Voice Julie Ballard & Francesca Gambatesa Dinosaur Milly Jo loves to sing and enjoys performing for her dinosaur friends. One night there is a terrible storm and a tree falls on Milly Jo's neck, causing her to lose her singing voice. Her friends rally round and realise that when she sang, it cheered them up. Can Milly Jo overcome her sadness and teach her friends how to sing? And will Milly Jo realise that she is still a valuable member of her group of friends with her own contribution to make? A vibrant picture book exploring themes of resilience and teamwork.