Recommended children's booklists sorted by age or topic...
Five Books about Friendship - By Caryl Hart
To celebrate the launch of her new pre-school book series Mini Monster, author Caryl Hart has picked out five recommended books about friendship.
Together We Can is a celebration of all the different forms and types of friendship. Crammed with a huge diversity of characters (and animals!), with a wide range of interests, this joyful book looks at what a friend is, how to be a friend, how to make friends, and the value of being together. It offers gentle suggestions on combatting loneliness, taking turns, saying sorry and finding commonality with others. Every child will be able to find someone like them within the pages of this book.
Together We Can has been chosen by Save The Children for their #SaveWithStories appeal. You can listen to the book, read by actress Freya Allan here.
Linda Sarah and Benji Davies
Brit and Etho are the best of friends. Every day they take their cardboard boxes to the top of Sudden Hill and turn them into adventures. But when Shu comes along, their comfortable two-by-two relationship is changed and Brit finds it difficult to adjust. Eventually, with much persuasion from Etho and Shu, Brit learns that three-by-three can be even better. This heartwarming story perfectly captures and explores the feelings of insecurity many of us feel when a new personality comes along, and shows children that it is okay for friendships to change over time.
The Same but Different Too
Karl Newson and Kate Hindley
This book very cleverly identifies our similarities and differences and demonstrates how these enhance our every day lives. The sparse, rhyming text jogs along beautifully and the wonderfully funny, detailed illustrations are full of humour, joy and affection. This book provides a brilliantly simple way to explain the advantages of difference to young children in a warm and entertaining way. Top marks!
Martin Waddell and Helen Oxenbury
An oldie but a goodie, Farmer Duck is one of my all time favourite books for so many reasons, not least because of the way it demonstrates the power of friendship and working together. A poor, overworked duck is made to slave away on the farm by the lazy old farmer, who spends all day in bed. Seeing their friend so sleepy and weepy and tired, the other animals decide to take a stand! They tiptoe up to the farmer's bedroom, tumble him out of bed and chase him away! Then they all pitch in together to run their farm. For me, this book is a total classic!
Before this book was published, Emma created daily illustrated posts on twitter, based on her relationship with her adorable little dog, Plum. I found them totally endearing, funny and poignant and so was delighted when she announced the publication of a big, fat, fully illustrated book version in 2014. Not only is this a sweet diary of Emma's friendship with her dog, and Plum's friendship with her doggy pals, it's also a little peek into Emma's life. Gorgeous!
Many thanks to Caryl for compiling this guest booklist for us. We couldn't leave it there without adding Caryl's own new book, Mini Monsters: Can I Play? , which explores the theme of friendship with very young children.
Mini Monsters - Can I Play?
Meet the Mini Monsters, four adorable characters who are learning valuable lessons about friendship and how to get along, in a pre-school setting. In this story, Sparkle is putting on a magic show with Arthur, but when Scout wants to join in, Sparkle is not happy. After some heartache, Sparkle soon learns that playing together is much more fun. Hooray!
Caryl says: "I am in love with the design of this book, the colour scheme, backgrounds and illustrative details are really, really clever and Tony Neal has done a great job of capturing the personalities of these loveable characters."
​
You can hear Caryl Hart reading this book here.
Please reload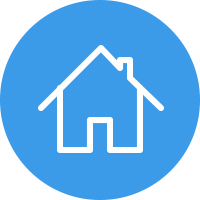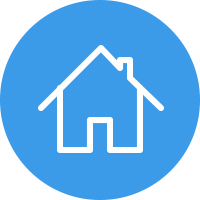 Five Books about Friendship - By Caryl Hart To celebrate thelaunch of her new pre-school book series Mini Monster, author Caryl Hart has picked out five recommended books about friendship. ​ Together We Can Caryl Hart and Ali Pye Together We Can is a celebration of all the different forms and types of friendship. Crammed with a huge diversity of characters (and animals!), with a wide range of interests, this joyful book looks at what a friend is, how to be a friend, how to make friends, and the value of being together. It offers gentle suggestions on combatting loneliness, taking turns, saying sorry and finding commonality with others. Every child will be able to find someone like them within the pages of this book. Together We Can has been chosen by Save The Children for their #SaveWithStories appeal. You can listen to the book, read by actress Freya Allan here: https://www.instagram.com/p/B_khlKjBNX8/ Buy Online On Sudden Hill Linda Sarah and Benji Davies Brit and Etho are the best of friends. Every day they take their cardboard boxes to the top of Sudden Hill and turn them into adventures. But when Shu comes along, their comfortable two-by-two relationship is changed and Brit finds it difficult to adjust. Eventually, with much persuasion from Etho and Shu, Brit learns that three-by-three can be even better. This heartwarming story perfectly captures and explores the feelings of insecurity many of us feel when a new personality comes along, and shows children that it is okay for friendships to change over time. Buy Online The Same but Different Too Karl Newson and Kate Hindley This book very cleverly identifies our similarities and differences and demonstrates how these enhance our every day lives. The sparse, rhyming text jogs along beautiful and the wonderfully funny, detailed illustrations are full of humour, joy and affection. This book provides a brilliantly simple way to explain the advantages of difference to young children in a warm and entertaining way. Top marks! Buy Online Farmer Duck Martin Waddell and Helen Oxenbury An oldie but a goodie, Farmer Duck is one of my all time favourite books for so many reasons, not least because of the way it demonstrates the power of friendship and working together. A poor, overworked duck is made to slave away on the farm by the lazy old farmer, who spends all day in bed. Seeing their friend so sleepy and weepy and tired, the other animals decide to take a stand! They tiptoe up to the farmer's bedroom, tumble him out of bed and chase him away! Then they all pitch in together to run their farm. For me, this book is a total classic! Buy Online Plumdog Emma Chichester Clark Libraries, Dads, books and a huge love of reading and stories. There was no doubt in mind my that this one was going to land pBefore this book was published, Emma created daily illustrated posts on twitter, based on her relationship with her adorable little dog, Plum. I found them totally endearing, funny and poignant and so was delighted when she announced the publication of a big, fat, fully illustrated book version in 2014. Not only is this a sweet diary of Emma's friendship with her dog, and Plum's friendship with her doggy pals, it's also a little peek into Emma's life. Gorgeous!roudly on this list. A gorgeous book and a lovely celebration, with a bonus rhyming story in the middle. Perfect! Buy Online Many thanks to Caryl for compiling this guest booklist for us. We couldn't leave it there without adding Caryl's own new book, Mini Monsters: Can I Play? , which explores the. theme of friendship with very young children. Mini Monsters - Can I Play? Caryl Hart and Tony Neal Meet the Mini Monsters, four adorable characters who are learning valuable lessons about friendship and how to get along, in a pre-school setting. In this story, Sparkle is putting on a magic show with Arthur, but when Scout wants to join in, Sparkle is not happy. After some heartache, Sparkle soon learns that playing together is much more fun. Hooray! Caryl says: "I am in love with the design of this book, the colour scheme, backgrounds and illustrative details are really, really clever and Tony Neal has done a great job of capturing the personalities of these loveable characters." ​ You can hear Caryl Hart reading this book here. (From 11 June)