Recommended children's booklists sorted by age or topic...
More ideas...
Click each book cover to view on Amazon.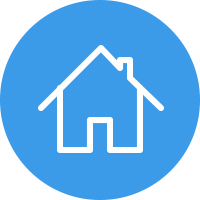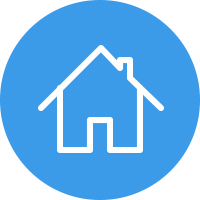 Armistice Runner Tom Palmer Best-selling author Tom Palmer has a track record of bringing together his passions for sport and history in popular stories with a high appeal in primary schools. His new story, Armistice Runner, brings into the spotlight messenger runners on the front line of World War I. As with all of Tom's books published by Barrington Stoke, these books are 'super-readable' due to their accessible layout including a dyslexia-friendly font and tinted paper. This is a wonderful story to use in KS2 classrooms to explore the history of the World War 1 Armistice. This book also features on: Reading for Pleasure Blog Armistice Booklist September 2018 Books of the Month Buy on Amazon Where the Poppies Now Grow Hilary Robinson and Martin Impey Nominated for a number of prestigious awards, this poetic new book brings the memories associated with World War I to a level suitable for younger children. Perfect for use around Remembrance Day, Where the Poppies Now Grow tells the story of best friends Ben and Ray, who swap their simple lives on countryside farms for the raging battlefields of France. This book is rare in its ability to make both the narrative and illustrations poignant and evocative without being too frightening or graphic for young children. You may also like Flo of the Somme (available here) and The Christmas Truce (available here) by the same authors. Buy on Amazon Peace Lily Hilary Robinson & Martin Impey Peace Lily is a rhyming story that celebrates the humanity and compassion that thrive even in the darkest of times. Lily is a nurse at Passchendaele, working in a hospital tent to treat those wounded in battle. This is a moving story that explores the important contribution made by women on the front line during World War One. Buy on Amazon Poems from the First World War Various poets, selected by Gabby Morgan An anthology of poetry covering the topic of World War 1. Perfect for teachers to dip in and out of and choose the most appropriate poems for their classes, this collection explores how a range of different people expressed experiences and emotions of the war through poetry. Poets include Wilfred Owen, Rupert Brooke, Vera Brittain, Siegfried Sassoon and more. Buy on Amazon The Little Hen and the Great War Jennifer Beck & Robyn Belton This story uses a friendly animal character as a means of exploring the topic of World War I with young children. Suitable for KS1, this picture book follows the story of a soldier in the trenches as he befriends a little red hen. Amid the fighting and destruction, the hen brings joy and hope to the soldier and his friends. Buy on Amazon White Feather Catherine MacPhail & David MacPhail This is a short story that is published in Barrington Stoke's trademark 'super-readable' style, suitable for KS2. Even though the war has finished, Tony finds it hard to join the celebrations after his brother Charlie never returned. Worse still, Charlie did not die a hero's death but was sentenced to death by his own superiors after being caught running away from the war like a coward. After a package turns up at home, Tony is determined to uncover the truth about what really happened to his brother. Thrilling and poignant, this newly published story skilfully explores themes of loyalty, grief and the psychological trauma suffered by those returning from war. Buy on Amazon The Story of World War One Richard Brassey This is a colourfully illustrated non-fiction text that explains the history of the First World War to young readers. Packed with facts and clear explanations, this is an appealing and informative choice of book to support a World War 1 topic in the classroom. Buy on Amazon Archie's War Marcia Williams This is a scrapbook-style text by the popular author-illustrator Marcia Williams. It recounts the experiences of a ten-year-old boy during the war, who uses clippings and comic strips to explain his own experiences. Humorous and moving, this book offers a wonderful insight into what life might have been like for children living through World War 1. Buy on Amazon Vlad and the First World War Kate Cunningham & Sam Cunningham From the author of the popular story Vlad and the Great Fire of London (available here) comes the next adventure of Vlad the flea, this time set on the Western Front in 1918. Vlad helps a carrier pigeon to deliver a top secret message from behind enemy lines, taking in the sites of the war as they travel. Buy on Amazon War Game Michael Foreman This picture book tells the remarkable story of a group of soldiers in the trenches who play a football match with others from the opposing trenches, during a rare pause in the fighting at Christmas time. Illustrated with water colour pictures, this is a highly recommended picture book that is popular in KS2 classrooms. You may also like War Boy (available here) by the same author. Buy on Amazon Stories of the First World War Jim Eldridge A collection of twelve fictionalised accounts that express the viewpoints and experiences of a range of different people during the First World War. Story themes include life in the trenches, the impact of war on those at home and medical workers trying to save lives in the midst of destruction. These short stories make interesting read-alouds for KS2. Buy on Amazon Frightful First World War Terry Deary Part of the very popular Horrible Histories series, this book allows children to uncover all of the gory and foul facts about the First World War. This edition has been redesigned in 2016, giving a fresh appeal to a classroom classic. Buy on Amazon The Silver Hand Terry Deary What do you do when you find out that your mother is a spy? This is exactly what happens to Aimee, a young French girl in the year 1918. Aimee befriends a German boy called Marius and what follows is a thrilling adventure of a friendship that survives despite the heavy shadow of war that poses danger at every turn. A gripping story suitable for upper KS2. Buy on Amazon The Silver Donkey Sonya Hartnett This is a poignant story of courage and humanity, suitable for upper KS2. In wartime France, two young girls discover in the forest a deserter soldier who has escaped from the trenches. In his hand, he clutches a little silver charm shaped like a donkey. The girls enjoy secretly helping the soldier, listening to his stories and trying to come up with a plan to help him reach home. This is a very moving story that provides plenty of opportunities to reflect on the broader themes of war and pacifism. Buy on Amazon Private Peaceful Michael Morpurgo This classroom classic by award-winning Michael Morpurgo gives voice to a soldier on the battlefields of World War 1. This moving story explores the power of memories to provide hope in difficult situations, as well as wider themes of courage and justice. This edition also contains additional materials to explain the historical context of the story. Buy on Amazon Memorial Gary Crew & Shaun Tan For something a little bit different from the usual WW1 stories, try this picture book that explores the topic of remembrance over time. Best suited to KS2, the story depicts a fig tree planted in 1918 as a war memorial in Australia. Generations later a local council threatens to cut down the tree when its roots cause problems with the developments in the town. The story leaves plenty of space to discuss what remembrance means and the importance of stories and conversations in keeping memories of the past alive.