Recommended children's booklists sorted by age or topic...
More ideas...
Click each book cover to view on Amazon.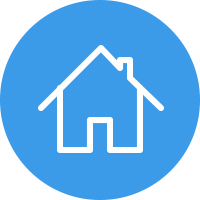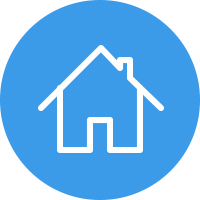 Froggy Day Heather Pindar & Barbara Bakos A witty, vibrant story that begins with the weather forecast predicting the weather to be 'very froggy'. Soon, there are frogs all over the place causing chaos at sea, on the farm and in the city with only the children embracing the mayhem! Filled with word play and imagination, this is a fun and memorable picture book that takes the phrase 'raining cats and dogs' in a whole new direction. Buy on Amazon Lila and the Secret of Rain David Conway & Jude Daly This is a beautiful picture book that depicts a Kenyan village during a drought. Rain has not come down for months and the sun beats hard on the villagers, affecting the people, plants and animals. When a young girl called Lila hears a story from her grandfather about the secret of making the rain come back, she sets about on her own quest to save her village. Buy on Amazon The Snowflake Mistake Lou Treleaven and Maddie Frost Within a floating ice palace high above the clouds, the Snow Queen operates a snowflake machine, ensuring that it produces perfectly identical flakes. But one day when the Queen leaves her daughter Princess Ellie in charge, the machine breaks and Princess Ellie has to find a new way to make the snowflakes. Princess Ellie creates exquisite and unique snowflakes by hand, making the most beautiful snowfall ever. Buy on Amazon Tree: Seasons Come, Seasons Go Patricia Hegarty and Britta Teckentrup An appealing and informative illustrated book that follows the natural changes of a tree through the four seasons. Dotted with hidden animals scampering through cut paper holes, each page of Tree: Seasons Come, Seasons Go allows its reader to investigate and explore one tree's rich and varied life cycle through seasonal change. Buy on Amazon Snowballs Lois Ehlert From the creator of the very popular Leafman, this is a wintery picture book with clever collage-style illustrations made from everyday objects. With a little imagination, whole worlds can be created out of snow by adding a few everyday objects. Children will love spotting the individual items that make up the pictures in Snowballs and we think this book is great inspiration for getting creative with your own snow characters. Buy on Amazon Little Cloud Anne Booth & Sarah Massini Everyone adores the little cloud as he grows and grows, making all manner of interesting shapes to impress people. But when little cloud becomes heavier and pours down raindrops, nobody seems quite so delighted. But little cloud soon realises that people appreciate his important work more than he thinks. Children will enjoy spotting the fun shapes of clouds and creating their own after reading this gentle storytime introduction to the water cycle. Buy on Amazon The Rhythm of the Rain Grahame Baker-Smith A beautiful picture book that explores the remarkable journey of the water cycle, with a gentle narrative that draws out the sheer beauty and scale of nature's systems. Each double spread features expansive illustrations highlighting water at different stages of its natural cycle and the living things of different types that interact and depend upon it. Sometimes the water is portrayed as sparkling and calm, other times it is dark and mysterious and other times still it is powerful and unyielding. This book would make a lovely stimulus for children of all ages learning about the water cycle. Buy on Amazon Storm Sam Usher A boy and his grandad make the most of the storm brewing outside by deciding to fly a kite. First they must work as a team to find the kite, and then it's time to hold onto their hats as they step outside into the blustering weather for an adventure together. You may also like the other books in the same series: Snow (available here), Rain (available here) and Sun (available here). ​ Buy on Amazon Secrets of Winter Carron Brown & Georgina Tee This Shine-a-Light book invites readers to interact by shining a torch through each page to reveal hidden details in the pictures, such as the intricate pattern of the snowflakes or the animals hibernating inside their snuggly homes. The pictures, hidden images and text work together to create a perfectly interactive information book about seasonal changes during winter. Remember to supply a torch too! ​ Buy on Amazon Elmer and the Rainbow David McKee Favourite storytime character Elmer the elephant is back and this time he and his friends are waiting for a storm to finish so that they might see the rainbow at the end. But when the rainbow appears, it seems to have lost all of it's colours. When Elmer decides to come to the rescue by giving his own colours to rainbow, will Elmer become a colourless elephant for ever? ​ Buy on Amazon The Wind Blew Pat Hutchins A classic rhyming picture book about a gust of wind that sweeps along a series of items; an umbrella, a balloons and even somebody's wig. Will the wind blow the objects all the way out to sea? This makes a fun story that children will easily remember and enjoy innovating by imagining their own host of items to be swept along by the wind. Buy on Amazon The Weather Girls AKI Part of a series about a group of girls enjoying have fun in the great outdoors. This rhyming picture book is all about the Weather Girls, who explore the world around them come rain, snow or shine with a high spirit of adventure. Explore seasonal changes as the girls explore springtime green forests, swim in summer waters, jump around in autumn leaves and trek through snowy mountains. ​ Buy on Amazon Sector 7 David Wiesner A award-winning wordless picture book that is brilliant for stimulating imagination and discussion. During a school trip, a boy is whisked away to a cloud dispatch terminal in the sky. Bored with their usual form, the clouds are happy to be re-styled by the imaginative young boy, who twists and moulds the clouds into an exciting array of new shapes. Humorous and full of details to spot, this fantasy adventure is a book that will be enjoyed by anyone who has ever looked up to find shapes in the clouds floating in the sky. Buy on Amazon Lift-the-Flap Questions and Answers About Weather Katie Daynes & Marie-Eve Tremblay ​A lift-the-flap information text all about different types of weather and why they occur. Presented in a Q-and-A format with extra projects and quizzes to try, this is great for reading aloud to a class but young children will also enjoy looking through the bright, interactive pages independently. Buy on Amazon Out and About: A First Book of Poems Shirley Hughes A collection of poems about weather and seasons by much-loved children's author Shirley Hughes. A brother and sister enjoy exploring together throughout the seasons and experience the simple pleasures of the various weather conditions. With gentle rhymes and timeless illustrations, this poetry book is a real classic. Buy on Amazon A Year in Nature: A Carousel Book of the Seasons Hazel Maskell & Eleanor Taylor This unique information book opens out into a 360-degree carousel of a woodland scene that changes over the four seasons. Each season has pop-up elements with detailed illustrations and pockets of information, making it a lovely book to keep on display during your topic. Buy on Amazon I Am the Seed That Grew the Tree: A Nature Poem for Every Day of the Year Fiona Waters & Frann Preston-Gannon This beautiful poetry anthology that includes a new nature poem for every day of the year is likely to become a primary classroom essential. The collection of 366 poems (to make sure leap years are covered too!) contains a really interesting mix of poems from well-known favourites from Christina Rossetti and Walter de la Mare to more modern offerings by Benjamin Zephaniah and Carol Ann Duffy, with each poem reflecting the seasonal changes associated with that day's position in the year. The book is structured into monthly sections and the poems accompanied by beautiful illustrations that celebrate the beauty of the natural world and changing seasons. Buy on Amazon Why Do Leaves Fall From Trees? Ruth Owen A simple information text that delves into the science behind seasonal changes in trees. The book answers the question about why leaves fall from trees by looking at the behind-the-scenes changes that occur throughout the different seasons, leading up to the leaves dropping in Autumn. Photographs, accessible text and diagrams come together to make it a great book for budding young scientists. You may also like ''Why is the Sky Blue?' (available here) from the same series. Buy on Amazon First Facts: Seasons DK A simple information text bursting with clear photographs and fun facts about seasonal change. The information is presented in a simple, attractive and accessible way, making it a great choice for Early Years classrooms. Buy on Amazon Project Weather Philip Steele 'Project Weather' is a non-fiction text filled with interactive elements and crammed with colourful fold-out pages, exciting hands-on projects and secret flaps that are cleverly integrated into the photographs. Bursting with interesting facts and ideas for investigative activities, such as exploring how to make fog in a jar, this text delves into the science behind what we experience with different weathers.