Recommended children's booklists sorted by age or topic...
More ideas...
Click each book cover to view on Amazon.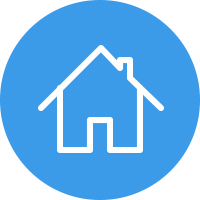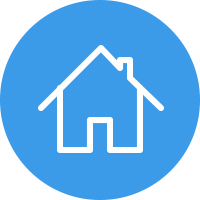 The Lighthouse Keeper's Lunch Ronda Armitage & David Armitage A popular picture book featuring the story of the lighthouse keeper Mr. Grinling and his attempts to receive his lunch before it is eaten by the pesky seagulls. This text is rich in vocabulary and a great option for Talk for Writing. There is also an accompanying Read & Respond guide available from Amazon. Buy on Amazon At the Beach Roland Harvey This is a series of fictional postcards from a child on a seaside holiday. The pictures are incredibly detailed and children will spend hours poring over them. This book works well as a great stimulus for writing. Buy on Amazon Katie Morag's Island Stories Mairi Hedderwick Follow the adventures of young Katie Morag, who lives on the Island Of Struay. These endearing stories, which have now been turned into a popular CBBC series, will help children learn about the ups and downs of life on a small island. Buy on Amazon A First Book of the Sea Nicola Davies & Emily Sutton Poetry meets science and art in this beautiful picture book anthology of sea-themed poems. Each double page spread explores a different aspect of the sea, from pebbles and sandcastles to whales and puffins to lighthouses and sailors. Each new aspect is drawn out in beautifully poetic language that makes the reader reflect with awe at the natural and man-made wonders of the sea, the pleasure it provides and the unanswered questions it holds. Buy on Amazon Secrets of the Seashore: A Shine-a-Light Book Carron Brown & Alyssa Nassner Here at Booksfortopis HQ we love Shine-a-Light books. These wonderfully engaging picture books invite readers to interact by shining a torch through each page to reveal hidden details in the pictures, such as the tiny creatures hiding in the rock pool or mussel shells gently opening beneath the shore line. The pictures, hidden images and text work together to create perfectly interactive information books that both delight and intrigue their readers. Remember to supply a torch too! Also features on: Under the Sea Booklist Buy on Amazon Town Is by the Sea Joanne Schwartz & Sydney Smith This is a unique and thought-provoking picture book about a boy growing up in a seaside mining village during the 1950s. Deep down under the sea, the boy's father works in the mines digging for coal and the boy reflects that one day he will grow up and take on the same job. This picture book makes a good stimulus for discussions in KS2. Buy on Amazon Storm Whale Benji Davies Noi lives by the sea with his fisherman father and life there can feel pretty lonely sometimes. When Noi discovers a little whale washed up on the beach, he takes it home to care for it in his bath tub. But there are two problems; the first is that keeping it a secret from his dad will be tougher than he thinks and the second is that whales really belong in the depths of the sea. This engaging and empathetic picture book is a great choice for KS1. Also features on: Under the Sea Booklist Buy on Amazon How Does a Lighthouse Work? Roman Belyaev This is a superb non-fiction text that explores the topic of lighthouses. Each double-page spread addresses a different question, such as 'What Is it Like on the Top Deck?', 'How Does the Light Shine So Far?' and 'What Happens When It's Foggy?' and the text is accompanied by striking illustrations and diagrams that show a range of different types of lighthouses from all different angles and celebrate the way in which lighthouses are carefully constructed and engineered according to their geography and purpose. On the final pages, the reader is challenged to walk through the steps of designing their own lighthouse. A highly recommended addition to your primary library. Also featured on: March 2018 Books of the Month Rivers & Coasts Booklist Buy on Amazon The Secret of Spiggy Holes Enid Blyton This is part of 'The Secret Stories' adventure series by the classic children's author Enid Blyton. It is the tale of Mike, Peggy, Nora and Jack, who are out exploring a Cornish seaside resort when they discover a secret passage leading to a mysterious old house. This is a great story to read aloud and it contains some excellent descriptions of the beautiful coastal setting as well as a good dose of Blyton-style adventure and mystery. Buy on Amazon Sally and the Limpet Simon James Sally finds a limpet when she is exploring rock pools at the beach. When the limpet attaches itself to Sally's finger, she and her friends simply can't find a way to unstick it. This is a humorous story with an important message about leaving things in their natural environments. Also features on: Environmental Sustainability Booklist Buy on Amazon The Secret of Black Rock Joe Todd-Stanton This is a richly illustrated story from the much-loved Joe Todd-Stanton. Erin is the daughter of a fisherwoman. Despite living in a fishing town, Erin is not allowed out to sea herself because of the legend of the Black Rock, which casts a mysterious shadow over the town. Determined to discover its secrets for herself, Erin stows away and soon finds herself exploring the rich ecosystem it harbours and desperately seeking a way to protect the Black Rock from impending destruction. Also features on: Under the Sea Booklist Buy on Amazon Flotsam David Wiesner This award-winning wordless picture book offers endless opportunities for discussion and creative writing. A beach-combing young boy finds a washed-up camera on the shore, and when the film is developed it reveals a fantastic new world of creatures from the ocean. Incredible illustrations that speak for themselves. Also features on: Under the Sea Booklist Buy on Amazon Magic Beach Alison Lester This is a well-loved rhyming book about a local beach and the way it inspires children (and grown-ups!) to use their imaginations. Each page depicts a different aspect of the beach, such as the rock pool or the piles of driftwood, and links each one to a different imaginative adventure like digging for treasure or exploring undiscovered islands. Buy on Amazon Billy's Bucket Kes Gray & Garry Parsons A popular choice with EYFS and KS1, this is the story of a little boy who asks for a bucket for his birthday. Billy fills his bucket with water and his parents fail to believe him when he says that it contains wonderful creatures from the ocean. That is, until Dad decides to borrow the bucket to wash his car! Buy on Amazon Seashore: 100 Facts Steve Parker This accessible information text offers a wealth of fascinating facts, projects and cartoons. Topics in 100 Facts: Seashore include tides and currents, mangrove swamps, saltmarshes and rockpool creatures. For more about the 100 Facts series, check out our recent blog post.