Recommended children's booklists sorted by age or topic...
On this booklist we feature a selection of recommended books that have been specially designed for dyslexic readers by the experts at Barrington Stoke. All of the books on this list have a dyslexia-friendly layout, typeface and paperstock, so that even more readers can enjoy them. Scroll down to find titles for KS1, lower KS2 and upper KS2.
Dyslexia-friendly books for KS1 (age 5-7)
Hip hip hooray! It's Splash Day today and everyone is ready for a water fight! They've got their trunks and wetsuits, wellies and rubber rings. Even the teachers are going to join in. Let's see what happens when Mrs Thistle blows her whistle!
Also features on:
Katherine Woodfine & Briony May Smith
A reimagining of the childhood of Sophie Blanchard, one of the world's first female aeronauts. Scaredy-Cat Sophie is afraid of everything. So when a balloonist comes to the town fair, Sophie is left behind while everyone else goes to watch him fly in his marvellous balloon. She's far too frightened of the crowds, the commotion and even riding in a horse-drawn carriage. But if she could just be brave enough to face her fears, who knows where Sophie's journey might take her.
Nellie Choc-Ice, Penguin Explorer
Jeremy Strong & Jamie Smith
Nellie Choc-Ice is on her way home to the South Pole at last! She can't wait to see her family, but then Captain Beardy-Beard's trusty submarine grinds to a halt in an island of plastic – and they aren't the only ones who are trapped. It's up to Nellie to untangle everyone from the mess. But what are they going to do about all this plastic in the ocean?
Also features on:
​Dyslexia-friendly books for lower KS2 (age 7-9)
Anne Fine & Vicki Gausden
Mr Frost's class is in trouble. The pupils keep making a mess! And the rubbish bin that tips over at a touch doesn't help. But when they decide to send it off to the charity shop with a few extra things inside, the class soon discovers that what one person doesn't want can be just what someone else is looking for...
Also features on:
Patrice Lawrence & Becka Moor
It's another normal morning for Leo – until a toad lands on his head. It's a toad attack! Before Leo knows it, the toads are everywhere, munching through gardens and causing chaos around town. The angry residents are ready to take matters into their own hands – but where did the toads come from? And what are they doing here? Together with his best friend Rosa, Leo needs to come up with some answers before the toads become toast!
Owen and his mum are struggling. It's just the two of them at home now and they're finding it difficult to ask for the help they need. When Owen discovers a crumbling stone soldier in the local park, it feels like he finally has someone he can talk to about his worries. But the town council cant' see how important the soldier is and they
want to remove him. Owen's scared that he'll be left on his own again, but can he find the courage he needs to save the soldier before it's too late? This book has been edited to a reading age of 8.
​Dyslexia-friendly books for upper KS2 (age 9-11)
Bobbie is thrilled that a golden eagle has settled near her family farm. She loves climbing the hills to watch it soar across the sky and stalk its prey. But not everybody shares her feelings for the magnificent bird. When it becomes clear that the eagle is in grave danger, Bobbie is determined to do everything she can to protect it. But she is also facing the threat of being sent away to boarding school, far from everything she knows. Will Bobbie be brave enough to fight for the bird and home that she loves?
Also features on:
​
Catherine Johnson & Katie Hickey
When orphan Matthew Henson ran away from his violent stepmother to find a new life in the big city, no one could have predicted that he would become the first man to reach the North Pole. A little luck and a lot of hard work led to a life of adventure on the high seas and in the Arctic, but back home in America his achievements were ignored due to the colour of his skin. Race to the Frozen North tells his remarkable true story.
Also features on:
Please reload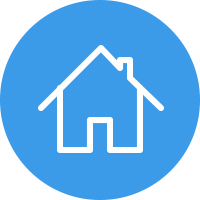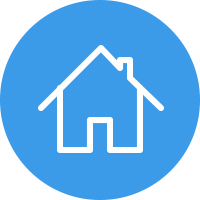 On this booklist we feature a selection of recommended books that have been specially designed for dyslexic readers by the experts at Barrington Stoke. All of the books on this list have a dyslexia-friendly layout, typeface and paperstock, so that even more readers can enjoy them. Scroll down to find titles for KS1, lower KS2 and upper KS2. Dyslexia-friendly books for KS1 (age 5-7) Splash Day! Nick Sharratt Hip hip hooray! It's Splash Day today and everyone is ready for a water fight! They've got their trunks and wetsuits, wellies and rubber rings. Even the teachers are going to join in. Let's see what happens when Mrs Thistle blows her whistle! Also features on: Reading for Pleasure Blog Buy Online Mr Birdsnest and the House Next Door Julia Donaldson & Hannah Shaw A fun story for 5-8s from the former UK Children's Laureate and author of The Gruffalo. Elmo and his sister love to play in the Jungle House – but then mean old Mr Birdnest moves in and things turn very odd indeed. Buy Online Sophie Takes to the Sky Katherine Woodfine & Briony May Smith A reimagining of the childhood of Sophie Blanchard, one of the world's first female aeronauts. Scaredy-Cat Sophie is afraid of everything. So when a balloonist comes to the town fair, Sophie is left behind while everyone else goes to watch him fly in his marvellous balloon. She's far too frightened of the crowds, the commotion and even riding in a horse-drawn carriage. But if she could just be brave enough to face her fears, who knows where Sophie's journey might take her. Buy Online Nellie Choc-Ice, Penguin Explorer Jeremy Strong & Jamie Smith Nellie Choc-Ice is on her way home to the South Pole at last! She can't wait to see her family, but then Captain Beardy-Beard's trusty submarine grinds to a halt in an island of plastic – and they aren't the only ones who are trapped. It's up to Nellie to untangle everyone from the mess. But what are they going to do about all this plastic in the ocean? Also features on: Plastic Pollution Booklist Buy Online ​Dyslexia-friendly books for lower KS2 (age 7-9) Into the Bin Anne Fine & Vicki Gausden Mr Frost's class is in trouble. The pupils keep making a mess! And the rubbish bin that tips over at a touch doesn't help. But when they decide to send it off to the charity shop with a few extra things inside, the class soon discovers that what one person doesn't want can be just what someone else is looking for... Also features on: Reading for Pleasure Blog Buy Online Desirable Frank Cottrell Boyce & Cate James Laugh-out-loud comedy from Carnegie Medalist Frank Cottrell Boyce. When Granddad gives 'loser' George an old bottle of aftershave for his birthday, George's life becomes more desirable... Buy Online Toad Attack! Patrice Lawrence & Becka Moor It's another normal morning for Leo – until a toad lands on his head. It's a toad attack! Before Leo knows it, the toads are everywhere, munching through gardens and causing chaos around town. The angry residents are ready to take matters into their own hands – but where did the toads come from? And what are they doing here? Toget