Recommended children's booklists sorted by age or topic...
March 2020 - Books of the Month
More new releases for March
Click each book cover to view on Amazon.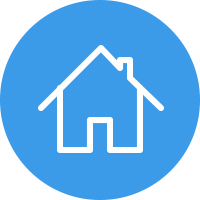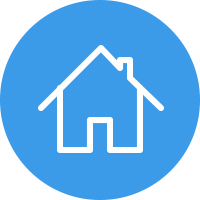 You may also like our booklists
The BooksForTopics March Top Picks We've picked five of our favourite new children's books this month. Crater Lake Jennifer Killick Jennifer Killick (well known in schools for the Alex Sparrow books and Mo, Lottie and the Junkers) ventures into a new horror-inspired genre without departing from her trademark style of easy-going humour. The Year Six class at Lance's school is heading off for a residential trip that is supposed to create memories that will stay with them forever. Excitement bubbles during the journey, but as soon as the coach draws near to Crater Lake, something feels amiss. It's never a good sign to run into a blood-stained figure who looks like a zombie just outside the gates of your destination. Nor does it bode well to find the activity centre spookily low on staff or to discover that despite the sweltering heat the only meal on offer is tomato soup, which appears disconcertingly similar to the blood covering the man at the entrance. Matters quickly spiral from bad to worse when a number of classmates and teachers transform into bug-eyed zombies and head for the woods. Lance and the few remaining classmates must pull together to save the day, but their only chance of success relies on one catch; they must not fall asleep! The horror-humour balance in the narrative is skilfully manufactured to give the chill factor without leaving anybody traumatised; it has just the right amount of scare to quicken your heartbeat and make you double-check under the bed before you climb in but is not likely to give you nightmares (unless you happen to be reading it while you are on a Year 6 residential). Crater Lake is a super-fast read that will satisfy fans of Goosebumps or Point Horror as well as being likely to please Killick's already loyal fanbase who expect easy humour, sharp dialogue, relatable themes and a turbo-paced plot. Buy Online Professor Astro Cat's Deep-Sea Voyage Dr Dominic Walliman & Ben Newman Meet Professor Astro Cat - the feline explorer who teaches children about science through a highly illustrated and stylized non-fiction series. Previously we've enjoyed Professor Astro Cat's various voyages to space and inside the human body, and this newest journey takes a dive through the different layers of the ocean to the deepest trenches below. Each double-page spread offers a highly visual array of facts themed around a different stage of the sea voyage. The spreads follow on in sequence, offering a story-like appeal that rich in scientific facts, complemented by the cartoon cast of animal characters. Starting with fun on the seashore (did you know that most of the white sand in Hawaii is actually parrotfish poop?), we then join Professor Astrocat as he boards a sea vessel and takes a crash course in navigation and ocean weather. The animals don their diving gear and explore the kelp forests and continental shelf of the shallow zone (find out how the torpedo ray can kill small fish with a 200-volt electric shock) before progressing deeper to discover a host of creatures including sharks and cephalopods. Going deeper still, Professor Astro Cat explores how the bigger and smaller creatures are connected via the food web before heading into the very darkest zones and deepest trenches (where you'll find out how zombie worms got their name). Graphics and facts boxes break the information on each page into bitesized chunks throughout and where an impressive depth of scientific knowledge is neatly packed into succinct bursts of information. Every page is highly visual down to the tiniest detail and the selected information is at once interesting and informative, allowing readers to delight in their newfound knowledge and quickly feel like an expert. The book is well suited to children in KS2 in terms of reading level, design style and interest range. As with the other books in the series, this non-fiction offers excellent value as both a pleasure read to dip in and out of and a rich research text to support scientific learning and stimulate further research projects. Buy Online The Pear Affair Judith Eagle & Kim Geyer With The Pear Affair comes a detective story set in the sixties, complete with a search for a missing person, hidden tunnels, and a plot to ruin lives for the gain of a few. All of this is unimaginable at first, when the main character, Nell, senses the opportunity to find a much-loved nanny, named Pear, who disappeared to France when Nell was seven, and whose letters to her had mysteriously stopped. Her parents, who are rich but also very neglectful, announce that they are all off to Paris to do business; this is the moment that Nell knows she can try and find the only person that really loved her. As soon as Nell decides to leave her parents' side, she meets a boy who introduces her to the world of tunnels and those who use them, under the streets of Paris. Similar to the setting of Katherine Rundell's Rooftoppers, this hidden world proves challenging but also essential during Nell's quest to find Pear. But at every turn, there is a challenge or a discovery that keeps Nell, and the reader, on their toes: the mystery of the Thing that destroys the boulangaries, the two figures following Nell, and her parents' disappearance. The main question remains however – what has happened to Pear? Nell is relentless in her pursuit of the truth, and whilst gaining the trust and help of other children, she finds herself being kidnapped, threatened and blackmailed. The gripping pace of this story makes this a hard story to put down and the many threads and questions form a very satisfying ending that the reader is not expecting. All of this is set against the beautiful backdrop of Paris, complete with its beautiful hotels, shops and landmarks, its smells and colours, and its exciting hidden depths. A very satisfying read. ​ Reviewer: Anna Sterling Buy Online Dear Earth Isabel Otter & Clara Anganuzzi Inspired by her Grandpa's tales of global exploration, a little girl chooses to pen a love letter to the Earth, gently exploring both the diverse beauty and the fragility of our planet. ​ As Tessa walks with her Grandpa, she listens to his tales of adventures from his days as an explorer. As Grandpa describes different places he has visited, he paints in Tessa's mind vivid images of the Earth's diverse natural wonders. Inspired by what she has heard, Tessa decides to write a letter to the planet, letting her imagination flow as she dreams of global explorations of her own. Through Tessa's imaginative lines, coupled with Clara Anganuzzi's gently flowing illustrations, the book addresses the aspects of nature that capture a child's heart and imagination: Tessa imagines sliding down desert dunes, floating in lagoons, gliding like a turtle, flitting with butterflies, sliding and soaring with birds. Tessa wants to revel in the Earth's natural beauty - to play gleefully in it, be partake, to sense it, to fully experience it, but not for a second spoil it. At the end of her letter, Tessa's mind falls to thoughts of the Earth's need for love, care and healing from the damage caused by humans. ​ Finishing her letter with 'Love from Tessa', she holds Grandpa's hand and together they wander along the beach and discuss what might cause more people to be better at treasuring the Earth instead of harming it. The pair agree that sharing a message of the planet's wondrous beauty might be the best way to help people to realise how special the Earth is and to begin to take more care of it. ​ This is a beautifully illustrated picture book that is perfectly gentle and encouraging in its message of appreciation and environmental care. There's nothing to scare young children here - instead, it simply moves readers towards reflecting on the diversity of the planet's natural wonders, as the additional facts and tips at the end of the book gently move readers onto positive and achievable steps to help to care for the planet. Buy Online Scribble Witch: Notes In Class Inky Willis A joyfully fun concoction of doodles, notes passed in class and a sprinkling of magic, Scribble Witch is an imaginative new illustrated series by author-illustrator Inky Willis. Nine-year-old Molly Mills is perfectly happy at school, despite having to put up with spelling tests set by grumpy Mr Stilton and the occasional leaky yoghurt at lunch time. But when the Worst Wednesday Ever strikes and Molly's best friend Chloe announces that she is going to move to a new school, Molly accidentally lands herself in trouble with the teacher and things no longer seem so cheerful. That's when Notes appears - a secret paper witch-doodle that magically springs to life. Notes is a bundle of fun who lives inside Molly's pen pot. She travels around by flying on a pencil as a broomstick and communicates with Molly via doodles and scrap-paper notes (although to understand what she means you'll have to decipher her quirky syntax, which reminded me a little of a scribbled-down version of how Roald Dahl's BFG speaks). Notes is exactly what Molly needs to brighten up her day, but Molly hasn't quite counted on the size of the chaos that one tiny witch can conjure! This is a really promising series that made me smile a lot and it will strike a chord with fans of Liz Pichon and Konnie Huq. The stories are pitched for readers aged 7-9 but I think it will happily sweep along a lot of older readers too, especially reluctant readers in Upper KS2 or those who are drawn to a more informal style and a higher ratio of visual elements. The fact that the author has many years of experience working in a classroom shows through the authenticity of the main character's easy stream-of-consciousness, which muses humorously on the everyday ups-and-downs of primary school life. Scribble Witch is fun, original and quirky and I enjoyed its vibrant design and harmless hilarity, which is bound to be a winning combination for KS2.