Recommended children's booklists sorted by age or topic...
5 Top Books About...
Books!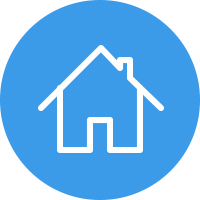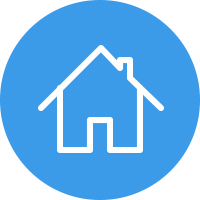 The Fantastic Flying Books of Mr Morris Lessmore William Joyce In a reversal of the typical order, the wonderful story of The Fantastic Flying Books of Mr. Morris Lessmore began life as a film, graced our iPad screens as an inspiring Book App, and then the book form emerged. Morris Lessmore is a character who "loved words". However, when his orderly life is "scattered" by a terrible storm he finds himself wondering aimlessly. A lady "being pulled along by a festive squadron of flying books" marks the beginning of the magic of books being poured into this story. She sends Morris her favourite book, which in turn leads him to a magnificent old building filled with books yearning for attention… and so Morris's journey and love of books begins. I adore how the books are treated as having true personalities, just like the books in Mabel's bedroom! Does anyone else consider this when they are organising their shelves - that there are certain books that shouldn't be shelved together? Urm, just me then?!?! Buy Online Finding Serendipity Angelica Banks Finding Serendipity is a fantastic adventure novel brimming with imagination, a love of books, a respect for words and a big dash of magic. Tuesday McGillycuddy's (how great is that name?!) mum is the author of a beloved children's series. She is busy working ALL hours to complete the latest in the series when she suddenly disappears… into her own book! Tuesday must get herself into the world too, and rescue her mum, leading to a story full of pirates and adventures, sailing ships and oodles of magic. I loved it, it really made me wonder what type of book I'd love to find myself in the middle of! Buy Online The Wrong Book Nick Bland Nick Bland is a bit of a genius when it comes to creating funny picture books, and this one is no exception. His protagonist, Nicholas Ickle (another great character name, don't you think?), wants to tell his own story… but then has to contend with a variety of rude interruptions every single time! Elephants, monsters, pirate, queens – I adore the chaotic nature of it and Nicholas's increasing frustrations! Buy Online Are You Sitting Comfortably? Leigh Hodgkinson There's nothing quite like snuggling up with a delicious new book… but you've got to be sitting comfortably, right? This is book takes a funny look at just that dilemma… finding a reading spot that's simply perfect. Buy Online Luna Loves Library Day Joseph Coelho & Fiona Lumbers Libraries, Dads, books and a huge love of reading and stories. There was no doubt in mind my that this one was going to land proudly on this list. A gorgeous book and a lovely celebration, with a bonus rhyming story in the middle. Perfect! Buy Online Psst: can I sneak in a couple of extra titles… ? The New LiBEARian by Alison Donald & Alex Willmore (available here), Little Red Reading Hood by Lucy Rowland & Ben Mantle (available here) AND Pages & Co: Tilly and the Bookwanderers by Anna James (available here). Thank you! So now you can see my book obsession, but when I tell you my debut picture book, with Sharon Davey, is called I Don't Like Books. Never. Ever. The End. I can hand on heart promise you that it does have a happy ending! I promise!