Recommended children's booklists sorted by age or topic...
More ideas...
Click each book cover to view on Amazon.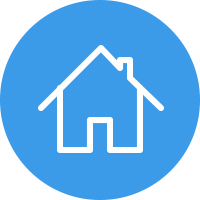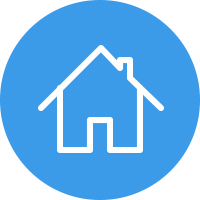 Supertato Sue HendraThis is a tremendously popular story that has now been developed into a series of three books. It tells the funny tale of Supertato, the unlikely superhero who is on a mission to protect the other vegetables from the Evil Pea. A laugh-out-loud story that children want to hear again and again. Buy on Amazon Traction Man Is Here Mini Grey This is a high quality text full of detailed comic-style illustrations. It follows the adventures of an Action-Man style hero with an outfit for every occasion. His daily superhero challenges include rescuing lost toys, diving in the sieve-wreck and saving distressed damsels. Highly recommended. CLPE offer a free teaching sequence for KS1 based on this book. Buy on Amazon Juniper Jupiter Lizzy Stewart Written by award-winning author Lizzy Stewart, this picture book tells the story of Juniper Jupiter. Juniper has all the qualities of a real-life superhero: she is super-brave, super fast, super strong and super smart. The one things that Juniper needs is a sidekick, but finding just the right one proves to be quite a challenge! Buy on Amazon Eliot Midnight Superhero Anne Cottringer & Alex T. Smith This is a superhero picture book that children will quickly learn by heart due to its predictable structure and repetitive style. It tells the story of the unlikely superhero Eliot, who is a quiet boy by day but transforms into an incredible superhero when the clock strikes midnight. Buy on Amazon Nat Fantastic Giles Andreae & Katharine McEwen Although he seems like an ordinary boy, with just a single sneeze Nat turns into a superhero. Find out how Nat uses his superpowers to rescue other people and fend off mischevious villains. Buy on Amazon Super Daisy Kes Gray & Nick Sharratt This is a fun story about Super Daisy's mission to save Planet Earth, which is on a collision course with Planet Pea. This book is full of bold illustrations, flaps and pull-tabs. Buy on Amazon Newspaper Boy and Origami Girl Michael Foreman A highly original picture book that has the potential to open into some important classroom discussions, including on the topics of bullying and homelessness. Joey is a poor newspaper seller who sleeps on the street. One day, after a group of bullies steal his money, his newspapers transform into a superhero called Origami Girl who whisks him away on an unforgettable adventure. Buy on Amazon Max Bob Graham Max is the son of superhero parents and there is a lot of pressure on him to live up to family expectations. But Max discovers in time that he can be a small hero, doing small deeds. An uplifting tale about doing good things from an award-winning author. Buy on Amazon Superhero Hotel Abie Longstaff & Migy Blanco Even superheroes sometimes need to take a holiday and where better to go than the Superhero Hotel? The only problem is that superheroes sometimes find it hard to relax and the diverse band of guests soon find a reason to put their superpowers to good use. Buy on Amazon My Mum Is a Supermum Angela McAllister & Alex T. Smith Milo's mum must have superpowers. After all, she always knows what he's getting up to even when he is secretly using her cooking equipment to make magic potions or when he is completely out of sight bouncing on the bed. Deciding that the only possible explanation is that Mum has X-RAY vision, Milo decides to test his Mum's powers to find out the truth. Buy on Amazon The Astonishing Secret of Awesome Man Michael Chabon & Nick Parker Awesome Man has some pretty cool superhero talents, such as shooting positronic rays out of his eyeballs. But he also has an incredible secret. This beautifully illustrated tale is suitable for children of all ages. Buy on Amazon Superworm Julia Donaldson & Axel Scheffler This fast-paced story by the well-loved children's author Julia Donaldson follows the story of the unlikely hero Superworm as he is put under a spell by the Wizard Lizard. The rhyming narrative and bright, detailed illustrations make for a popular and enjoyable story time. There is also a Read & Respond guide available from Amazon. Buy on Amazon Cartoon Kid Jeremy Strong This is a chapter book aimed at the 7-9 age range, written in Jeremy Strong's trademark style of laugh-out-loud humour. When new teacher Mr Butternut tells the class that they are all superheroes, Casper and his friends choose their superhero names and use their new-found confidence to solve problems big and small. Buy on Amazon 5-Minute Marvel Stories Dbg This is a great text to dip in and out of as it contains short stories about different popular Marvel characters. Perfect action stories for reading aloud and introducing children to a more diverse range of superheroes. Buy on Amazon Superhero Street Phil Earle & Sara Ogilvie This is a novel suitable for readers in KS2. It is fantastically funny and follows the adventures of Mouse, a young boy who secretly desires to become a superhero even though nothing seems to go right for him. But soon he is thrown into a situation that will need him to step into the shoes of a real superhero.