Recommended children's booklists sorted by age or topic...
More ideas...
Click each book cover to view on Amazon.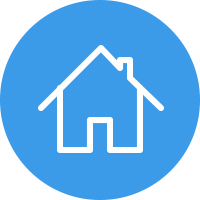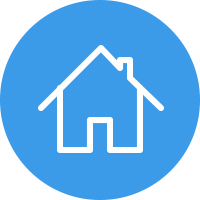 On this booklist we have picked a selection of recommended books to read to children starting school for the first time. Lulu's First Day Anna McQuinn & Rosalind Beardshaw Lulu is going to pre-school for the first time. She has visited school before with Mummy, but this time she will go on her own. She's excited, but a bit nervous. She gets dressed, packs her bag and makes sure she has her cat Dinah with her. When Lulu gets to school, she quickly settles and makes a friend with Mummy watching close by. When Mummy leaves, Lulu is nervous. Will she find the courage to head off to play again? And how will she feel when Mummy returns to pick her up? Buy on Amazon Mouse's Big Day Lydia Monks It's the first day at school for Mouse and she's has already decided that she doesn't want to go. The teacher sets a challenge for the new children and before long, Mouse finds out plenty of interesting and fun things about her classmates. A gorgeously bright and cheerful picture book exploring feelings of shyness about starting a new setting, from the illustrator of What the Ladybird Heard. Buy on Amazon Starting School Janet & Alan Ahlberg A classic picture book by Janet and Alan Ahlberg, all about a class of children starting school. The story walks through the experiences of the first term of school for a group of children, exploring the different activities and equipment they come across. A gently positive story that also explains that starting school is about more than just the first day! Buy on Amazon Topsy and Tim: Start School Jean Adamson & Belinda Worsley Familiar favourite characters Topsy and Tim make the transition from their nursery to primary school. The twins demonstrate a positive attitude and enjoy meeting their new classmates and teacher. A reassuring story exemplifying typical first day experiences. Buy on Amazon I Am Too Absolutely Small For School Lauren Child Lola thinks that she is too small for school. Besides, she already knows how numbers to ten - which is all she needs - and she doesn't need to learn to read words because she has plenty of books in her head. With a little help from big brother Charlie and invisible friend Soren Lorensen, Lola finds that her first day is not quite as scary as she had imagined. Buy on Amazon The Colour Monster Goes to School Anna Llenas Colour Monster is heading to school - but he is not really sure what exactly school is. Is it a spooky castle filled with terrifying animals? Or perhaps a place in the sky, amongst the rainbows and clouds? With a little help from a friend, Colour Monster soon finds his feet at school and throws himself head first into lots of exciting activities. Buy on Amazon Whiffy Wilson; The Wolf Who Wouldn't Go To School Caryl Hart & Leonie Lord Whiffy Wilson is sure he doesn't want to go to school. Worried that he doesn't belong there because he doesn't know how to read and write already and that the other children may not like him, Whiffy thinks that school is definitely not for him. But when his friend Dotty gently takes him along, Whiffy realises that at school the children learn through play and that there are lots of new friends just like him. He even gets to play football! It doesn't take Whiffy long to realise that he loves school after all. Buy on Amazon The Kissing Hand Audrey Penn A tender picture book about a little raccoon called Chester, who is feeling anxious about starting school, wishing instead that he could stay with his mother. Mummy raccoon gently encourages Chester and shares a spcial technique called 'the kissing hand' to help him remember how much she loves him whenever he misses her at school. This picture book would particularly suit children with separation anxiety.