Recommended children's booklists sorted by age or topic...
More ideas...
Click each book cover to view on Amazon.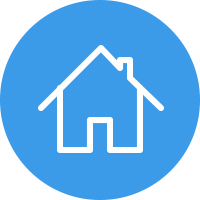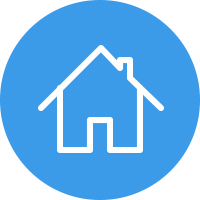 Mr William Shakespeare's Plays Marcia Williams Discover the joys of Shakespeare's plays retold in an innovative and lively way. The comic book style illustrations and the delightful details make these stories accessible to young readers. Pupils will enjoy the tales of A Midsummer Night's Dream, Macbeth, The Tempest, Romeo and Juliet and more. Buy on Amazon Macbeth The Graphic Novel: Plain Text William Shakespeare and Jon Haward The complete story of Macbeth translated into modern day English and retold in the format of a graphic novel. This is a great way to bring this exciting play to life in a visual way and make it accessible to children. Buy on Amazon A Midsummer Night's Dream for Kids Lois Burdett The story of A Midsummer Night's Dream has been rewritten for children in simple rhyming verse is and illustrated with pictures by primary-aged pupils. This is part of a series that includes other Shakespeare titles such as Romeo and Juliet and The Tempest. Buy on Amazon Shakespeare's The Tempest for Kids: 3 Short Melodramatic Plays for 3 Group Sizes Brendan P Kelso & Khara C Barnhart This book contains three child-friendly play scripts of The Tempest adapted for different sized groups. The plays use modern language with some lines from the original Shakespeare play mixed in. Other Shakespearean plays are also available in the same series. Buy on Amazon Romeo And Juliet: Shakespeare Stories for Children Andrew Matthews, William Shakespeare & Tony Ross The story of Romeo and Juliet has been retold in narrative form, using simple language to make it accessible for children. This series, which includes other Shakespeare titles, provides an excellent way to introduce the plot and characters from each play in a way that young children can follow. Buy on Amazon Chasing the Stars Malorie Blackman This is an exciting story from award-winning author Malorie Blackman that is suitable for mature readers in upper KS2. The plot is inspired by Shakespeare's Othello, but the setting is space and the main character Othello is recast as a teenage girl. This is a thrilling science-fiction story that would make for an interesting project to compare it to Shakespeare's original play. Buy on Amazon What's So Special About Shakespeare? Michael Rosen Award-winning children's author Michael Rosen explains what it was like in Shakespeare's time and how he became such a big part of our literary heritage. The text is full of interesting facts and written in a lively and compelling style. Buy on Amazon Shakespeare's Globe (I Was There) Valerie Wilding This short novel follows the exciting story of a young boy actor who was part of Shakespeare's own theatre company. Written from the first-person perspective, the text helps children to imagine what it was like to live in Shakespeare's times and be part of his plays in their original productions.