Recommended children's booklists sorted by age or topic...
September 2020 - Books of the Month
The BooksForTopics October Top Picks

We've picked five of our favourite new children's books this month.
A wonderfully heartfelt story filled with nuance, empathy and hope from award-winning author Onjali Rauf. This story highlights the topic of homelessness and explores the spectrum of attitudes that people hold towards homeless people, as well as exposing a number of common prejudices.
Hector is a troubled young boy - labelled as a bully and a menace, he is stuck in an endless cycle of rule breaking and serving detentions under teachers who tell him how troublesome he is. Hector's parents have little time to pay him attention after school - in fact the only attention that really feeds him is the incitement of his two friends, who cheer him on as he makes school life miserable for others.
Looking for a new way to impress his friends, Hector sets his sights on a homeless man who is often found sitting on a bench in the nearby park. Spotting an easy win, Hector hijacks the man's trolley of possessions and aims to hide it in the trees. Something goes awry, and when the trolley ends up at the bottom of a lake the repercussions of his actions hit Hector in surprising ways that threaten to bring him into greater trouble than ever. Annoyed, Hector waits until opportunity arises and ramps up his plan to get revenge on the homeless man.
In the mean time, an intriguing spate of robberies in central London have brought the homeless community into public scrutiny. As a number of threads weave together, Hector finds himself wrapped up in a crime-busting mystery as well as unwittingly embarking upon a journey of personal change that enables him to better see the world through the eyes of others. Each character he meets helps him to see the value in real human connection beyond labels. There's Thomas, the homeless man with a heartbreaking background story; the Catwoman, who demonstrated to Hector the value of community connection and collaboration; and Mei-Li, Hector's classmate who shows him what it means to treat others with a grace and respect that breaks barriers and brings about the treasure of moving beyond surface appearances. Before he knows it, Hector finds himself the hero of his own story for the first time ever - both for the exciting and dangerous part he plays in busting a high profile criminal pursuit but also for his own personal journey of compassion and learning to reach out to others.
Onjali Rauf's beautifully relatable storytelling is perfect for highlighting social issues in a way that fully engages young readers. The community of homeless people is portrayed vividly and intriguingly - from the sounds and smells of the soup kitchen to the night bus route to the system of painted symbols, their world is painted with dignity and compassion. As with her previous novels, Onjali Rauf addresses important 'real-world' topics with open-heartedness and the sense of triumph in knowing that big changes can start with small people.
The Britannica All New Children's Encyclopedia
Various writers, ed. Christopher Lloyd & J.E. Luebering
Many us of will remember the joy of browsing through encyclopedias as a child - whether a physical volume like my own well-thumbed children's illustrated DK encyclopedia or, for a certain generation, the fun of clicking through a curiosity-led trail of articles on the Encarta CD-ROM. We might wonder whether such books are obsolete in the age of Google and Wikipedia, but The Britannica All New Children's Encyclopedia has arrived in style to bust that myth.
The Britannica All New Children's Encyclopedia is an illustrated, 416-page compendium brought about as a partnership between Christopher Lloyd at What on Earth Books and Encyclopædia Britannica. This encyclopedia steps away from the traditional A-Z organisation of topics and instead is structured into eight chapters; Universe, Earth, Matter, Life, Humans, Ancient & Medieval Times, Modern Times, and Today & Tomorrow. The subtitle of the book is 'What We Know & What We Don't', which sits the reader in the position of a co-quester for knowledge as the eight big topics are explored, acknowledging (in fact, enjoying) the space left for questioning, wondering and gazing into the unknown. In his introduction, Christopher Lloyd says, 'The more I realized what I didn't know, the more excited I became about discovering new things....one thing I have learned in all my research is that each answer leads to a series of new questions.' In doing so, Lloyd sets the tone for the rest of the volume, exploring a host of topics through information that is 'known' and introducing related questions and mysteries as 'known unknowns'.
The first chapter - The Universe - covers all things space related. Diagrams, photographs, fact boxes and paragraphs of text invite readers to dip in and out of a whizz around the universe, pausing to marvel at black holes, become intrigued by the Kuiper Belt, run their finger down a list of space probes or ponder at the known unknown about dark energy and whether there will be an 'Earth 2.0'. The section finishes with a quiz and an 'ask the experts' feature, which gives a trusted seal to the information as well as introducing a range of associated jobs. Further chapters follow the same structure, although many readers will no doubt open the heavy, hardback volume on a random page and begin their own curiosity trail that way, enjoying the variety of format and presentation as they roam.
​
This is a highly recommendable gift for children and an essential for KS2 classrooms or primary school libraries. While it may initially appeal as a fact-finder or a reference book, it will quickly charm its readers into enjoying the quest for knowledge as a pleasure pursuit and will become a popular choice for browsing, flicking through, dipping into and pondering deeply at knowns and known unknowns alike.
Delightfully Different Fairy Tales
Lynn Roberts-Maloney & David Roberts
This is a wonderful collection of three classic fairy tales (Cinderella, Rapunzel and Sleeping Beauty), lovingly retold by Lynn Roberts-Maloney and fantastically reimagined by David Roberts' illustrations.
Cinderella is set in a 1920s/30s world, full of art deco style and carefully-researched tributes to the era throughout the illustrations. Her horse and carriage gets updated to a sort of Rolls Royce Phantom and the dishes that she labours over have a very Clarice Cliff feel, for example. Setting the tale in this period is a masterstroke, as the period was full of decadence for the likes of a prince. There are slight changes to the plot but it is still pretty true to the well-known versions, overall.
​
Rapunzel is given a 1970s remake. In a decade of long hair and rock and roll, her tower is a tower block with a broken lift and her Prince is a lead singer in a band. Music is a recurring theme and that 70s youth culture pervades. As in all three stories, the female lead is refreshingly empowered and takes her fate in her own hands.
​
For me, Sleeping Beauty is the pick of the bunch. Here, the illustrations are closer to the style of the recent Iggy Peck, Ava Twist and Rosie Revere books, for which David Roberts is most familiar. The twist is a bigger one this time with no prince at all and a leap into the future. There's still a happy ending and a truly satisfying one at that. As with the other two tales, it invites comparisons and re-readings of more traditional versions and would be a worthy addition to a unit of work on fairy tales in class.
Afiya has fine black skin, big brown eyes and a white cotton dress. She wears this dress every day and washes it at night so that it's ready for the morning. A Story About Afiya depicts the almost magical experiences that a beloved item of clothing brings to its young owner. In this beautiful picture book, the title character's white dress becomes a canvas for the experiences that she has each day. Glorious sunflowers, delicate butterflies and fierce tigers all become imprinted onto her dress.
The words by celebrated Jamaican poet James Berry OBE are a celebration of childhood and memory. Afiya's dress collects the natural wonders that she sees and passes each day- flowers, fish, stones. It encourages children to think about what amazing features of the natural world they would collect if they had clothing like Afiya. This could be used to inspire nature walks, sketchbook work and descriptive poetry so that the children can capture their favourite aspects of nature as Afiya's dress does.
​
Anna Cunha's artwork reflects the focus on colour and pattern within Berry's poetic writing. The soft pastel background creates a magical almost wistful atmosphere, perfect to showcase the passing of days as shown by the images on Afiya's dress. There is much to inspire focused art lessons in this book. Anna Cunha uses pattern beautifully, capturing pigeons in flying formation, stretches of fish-filled sea, falling Autumn leaves and piles of towering boulders. Pupils could explore using repeated shapes and colours through printmaking.
A Story About Afiya is a beautiful book about the wonder and magic of noticing and celebrating what we find around us. The gentle use of magic realism helps readers to identify what is magical and special about their own natural surroundings.
The Castle of Tangled Magic
Sophie Anderson & Saara Sodurlund
This much-anticipated third novel by Sophie Anderson is a triumph, standing up to its predecessors The House with Chicken Legs and The Girl Who Speaks Bear in the richness of its story weaving and scope of imagination.
Castle Mila is Olia's family home - a majestic castle passed down in her family history from generation to generation. The castle is as mysterious as it is impressive - with secret rooms, impenetrable domes and hidden passageways that long to be explored - and is the perfect abode for a curious and adventurous protagonist like Olia, who wishes to leave no stone unturned when it comes to seeking out magic and who can't wait to share it all with her baby sister Rosa once she is old enough. The castle has stood for 500 years, so when a storm threatens, Olia is sure that the castle should be able to withstand it even if it may mean cancelling the special feast planned in the great hall. But wise old Babusya - who is always well-tuned in to the world of magic and spirits - isn't so sure, feeling that there is something different about the nature of this impending storm.
​
After the storm passes, part of the top of the castle has partially collapsed down into the great hall, revealing a hidden staircase that leads to one of the castle's domes. The Aurora Dome has always fascinated Olia, believing it be a place of hidden magic. Allured by its potential and confused by Babusya's mysterious instructions about unlocking the castle's magic, Olia is soon swept away on an adventure through a magical door in the dome that leads to a whole new land of forbidden magic.
What ensues is a thrilling quest introducing a host of magical characters, as Olia finds true courage within herself and a new conviction in her own agency to pursue what she believes is important. The cast of characters is delightful, and pleasingly there is even an appearance from a particular house that is fondly familiar to fans of Sophie's previous books. An interesting and topical theme emerges gently through the story, as Olia explores the concept of how to deal with the shameful actions of ancestors from generations before - actions that have caused long-lasting consequences for the individual liberties of a whole group of characters. Should we cut off things of the past and remove all memories of them, wonders Olia, or embrace our history while looking for ways to put things right?
Sophie Anderson masterfully introduces Russian folklore to new readership while exploring themes with true relevance to the modern middle-grade readers - identity, social justice, conviction of belief, what it means to find a home and the role individuals play in make the world a better place for others.
With beautiful illustrations by Saara Sodurlund bringing its magic to life, this is an enchanting and exciting tale is not to be missed.
Please reload
More new releases for September
Click each book cover to view on Amazon.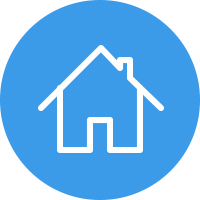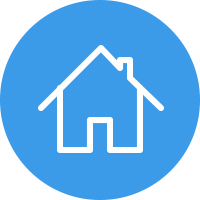 You may also like our booklists
The BooksForTopics September Top Picks We've picked five of our favourite new children's books this month. Zombierella Joseph Coelho & Freya Hartas We love a fairy tale with a twist and so eagerly welcomed the arrival of this new illustrated middle-grade series from Joseph Coelho and Freya Hartas, with this first instalment placing a deviously dark twist on the Cinderella story. In this version, Cinderella (so called because she wears a locket containing her deceased mother's ashes), lives with a 'fake' family made up of an evil step-mother and three beautiful and fake sisters. After losing both parents and her beloved horse Lumpkin, Cinderella feels very much alone in the world. The town receives a visit from a royal prince with unusually gothic tastes, who brings with him three days of parties and the promise of betrothal to a potential suitor from the town. When Cinderella suffers a slip on the stairs, life as she knows it comes to an end and she returns in a haze of gory glory as Zombierella before proceeding to win the prince's heart for herself. ​ Coelho's treatment of the story is as delightfully amusing as it is deliciously dark. After years of Disneyfication and a 'softening up' of this well-known tale for a generation who often find their stories served up with a little more happily-ever-after and a little less goriness, this version takes a direct step in the colder and creepier direction that you might expect from Roald Dahl's fairy tales or the original Grimm stories. There's plenty to shock - from the cold and detached reporting of Cinderella's sudden death to the spooky insertion of pulled-out brains, loosened guts and severed limbs into a star-crossed rags-to-riches love story. There's an enjoyable streak of dark humour and plenty of wit in both the author's free verse and Freya Hartas' stylishly expressive black and white illustrations. The story is framed by the voice of a librarian (fans of Coelho might expect nothing less) and leaves with the promise of more from the 'Fairy Tales Gone Bad' series - which I'm really looking forward to seeing unfold. Buy Online The Key to Finding Jack Ewa Jozefkowicz & Katy Riddell Flick adores her older brother Jack. She loves his sense of fun, his passion for puzzles and riddles and the feeling that she gets from the special sibling bond they share. There's been an empty space in Flick's heart ever since Jack headed off to Peru on a gap year trip, but at least Flick knows that Jack is immersed in exciting adventures. When the shock news arrives of an earthquake in Peru, nobody is able to contact Jack and Flick's world falls apart. Through a blur of panic and confusion, Flick pieces together fragments of a puzzle to try to find Jack - centred around a special key that Jack left behind with the initials S.F. written on it. As the family anxiously waits for news of Jack, Flick sets the wheels in motion for her own investigation, desperately trying to track down the mysterious S.F.. Along the way, she discovers a host of other friends and family members who are meaningful in Jack's world, each with their own tale to tell of how kind and special her brother is to them. True to style, Ewa Jozefkowicz weaves a multi-layered narrative of self discovery that explores the riches of family bonds and the value of listening to the stories of other people. There's a mystery to solve, a story-within-a-story and plenty of intrigue, and I particularly enjoyed how beautifully the sibling relationship was portrayed. This is a heartwarming third novel from Ewa Jozefkowicz that will resonate with middle-grade readers who enjoy delving into stories with a real-life feel or are looking for a bit of a mystery to get stuck into. Buy Online Space Maps Lara Albanese & Tommaso Vidus Rosin Space Maps is a super-sized visual treat. It will appeal to those already interested in the topic of space and will also attract KS2 readers new to the subject. The reader is invited to take a space tour in the company of a diverse crew of space guides. Each double-page spread focusses upon a different aspect and information is given in speedy, bite-sized fact boxes, making this an ideal book for dipping into. It is deeply informative and to the point, using technical language without any dumbing down - however, its short bursts of facts are not too specialised to be overwhelming for young readers. ​ Topics covered include what humans can see in the night sky, where and how we fit in the wider universe, what other planets are like, how telescopes give us a deeper view and where the sky studied from. There is a good balance of scientific facts and interesting nuggets from history, astronomy and folk lore. The legends behind the science add charm and warmth. Large and detailed illustrations guide the reader through their space journey, with each new page devoted to a thoroughly detailed labelled map or diagram. For those readers, like myself, who usually struggle to visualise the images behind the arrangements of the constellations, this book certainly helps; I was able to 'see' Orion in the real night sky having studied the beautiful constellation map. The depth of information goes well beyond the likely pre-knowledge and of most child and adult readers (for example the different types of sky -Greek, Chinese, African and Equatorial - seem complex to a non-specialist), but this is where the ability to dip in and out of Space Maps is an asset that enables readers to opt for familiar or unfamiliar learning territory as they please. ​ An extravagantly large and vibrant compendium for budding astronomers and knowledge-hungry scientists in upper KS2, this impressive non=fiction book takes young readers to infinity and beyond as they marvel at the vastness of the universe. Buy Online A Super Sticky Mistake Alison Donald & Rea Zhai A Super Sticky Mistake is a picture book that brilliantly retells the story of Harry Coover and how he accidentally invented super glue. Harry was a scientist who worked in the USA during World War Two. He was tasked with developing a plastic that needed to be strong, solid and transparent. His team created a new substance that did not meet the brief; instead creating a super sticky substance called 'Cyanoacrylate'. Rather than giving up, Harry continued to work on his scientific research and returned to try his new sticky compound when he needed a new material that would be strong enough to stick aircraft windshields. ​ The material was found to be particularly strong and useful in so many ways; from mending broken bones to repairing spacecraft. At the age of 92, Harry was presented with the National Medal of Technology and Innovation for his work; one of the highest scientific accolades in the field. ​ The story is a brilliant way to introduce themes of perseverance, determination and creativity. The book is full of humour and the illustrations show some of the frustrations of the rest of his team set alongside Harry's optimism; which could lead to some fantastic discussions with children about attitude and mindset. ​ This is a wonderful story to read in Key Stage One and Lower Key Stage Two, or as a text to read with the whole school in assembly. Buy Online The Monsters of Rookhaven Pádraig Kenny & Edward Bettison Mirabelle is part of 'the family' living in the House of Rookhaven - but they are no ordinary family. Led by Uncle Enoch, the members of the family are not what they first appear: Mirabelle doesn't age; Odd can come and go through portals as he pleases; Dotty and Daisy are twins who can walk through walls. The house is separated from the outside world by the Glamour and only Dr. Ellenby and Mr Fletcher (humans from the local village) can pass through by using a special key. That is, until siblings Jem and Tom accidentally find their way through a hole in the Glamour. ​ Mirabelle finds them among some bone-eating plants and takes them up to the house, much to the resistance of the rest of the family. However, Tom is very ill, and the family have no choice but to let him recover at the house. The hole in the Glamour has also let through something much more threatening to the family than humans... I found this to be an incredibly compelling read. The writing is wonderfully descriptive, and the illustrations perfectly capture the creepiness of the story. The characters are complex, and I loved that there were always new things to discover about them as the story progressed. The Monsters of Rookhaven shows that people are not necessarily what they first appear to be, and that people's actions often have good intentions behind them, even if the outcome is not what they had hoped. It's a gripping story that explores the theme of difference and evokes empathy through the eyes of a delightfully imaginative cast of characters. With magic, monsters, friendship and hope, this is a wonderful middle-grade read and one I will certainly be recommending to my Year 6 class. Most definitely one of the best books I have read this year.