Recommended children's booklists sorted by age or topic...
SEND
and
Difficult Topics
​
More ideas...
Click each book cover to view on Amazon.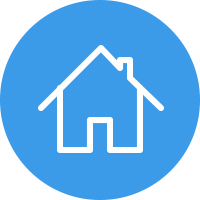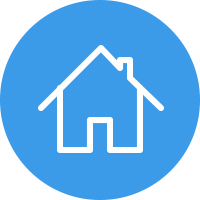 Blue Bottle Mystery - The Graphic Novel Rachael Smith & Kathy Hoopmann This graphic novel tells the story of the hero Ben, a boy with Asperger Syndrome (AS). When Ben and his friend Andy find an old bottle in the school yard, little do they know of the surprises about to be unleashed in their lives. Bound up with this exciting mystery is the story of how Ben is diagnosed with AS and how he and his family deal with the problems and joys that come along with it. Buy on Amazon Double Felix Sally Harris & Maria Serrano Felix is an eleven-year-old boy living with OCD. Felix does things in twos, from skipping on every second step to tapping door handles twice. When a new girl starts in school called Charlie Pye, it soon becomes clear that she hasn't grown up with rules governing her like Felix. Can Felix cope with someone who has no order to their life? This is a relevant and thought-provoking novel suitable for KS2. Buy on Amazon Little Meerkat's Big Panic Jane Evans This is a book about what happens to our brain when we panic. The story is told using different animals to represent different parts of the brain and it cleverly incorporates interactive elements that put an emphasis on using vocabulary to name and describe feelings. Little Meerkat is sent into a very big panic when he falls asleep and forgets to look out for his friends, who then disappear. Through the character of Meerkat, the book offers a number of strategies that children can use to calm their body and brain when they feel overcome by stress, panic or anxiety. Buy on Amazon Not Today, Celeste! Liza Stevens This is a story about living with somebody suffering from depression, told through the eyes of a dog called Celeste. Celeste is confused and sad when 'something different' seems to come over her owner, Rupert. Celeste learns that Rupert's feelings are poorly and that it is not Celeste's own fault or responsibility. This is a good quality picture book with beautiful illustrations and a compassionately told story that speaks of a very real issue faced by children today. Buy on Amazon Billy Bramble and the Great Big Cook Off Sally Donovan Billy Bramble is a boy who feels like he finds life much tougher than everybody else. However hard he tries, he always seems to struggle with almost everything and the adults in his life do not appear to know how to help him. Together with his imaginary dog, Billy battles with some very big feelings of anger and confusion about why he finds himself so 'full of badness'. When a Great Big Cook-Off is announced at school, Billy begins a journey to conquer more than just a school cookery challenge. This is an exceptional novel that will resonate with anyone who has felt overwhelmed by feelings of vulnerability in a world that does not seem to understand them. Perfect for every KS2 class's book corner. Buy on Amazon Kit Kitten and the Topsy-Turvy Feelings Jane Evans Kit Kitten and the Topsy-Turvy Feelings is a therapeutic storybook about a kitten whose parent isn't always able to care for them. To help support Kit Kitten, Kindly Cat comes to and helps Kit to identify the feelings that are mixed up inside. This book serves as a helpful tool for children who live in homes where things are chaotic and parents or carers are distracted and emotionally unavailable to them. Buy on Amazon Luna's Red Hat Emmi Smid This beautifully illustrated and compassionately told story centres on Luna, a little girl who lost her mum to suicide. As Dad and Luna approach the one year anniversary of Mum's death, they share memories and explore the melting-pot of confusion, guilt, sadness and anger felt by Luna as she tries to make sense of what happened. This is a stunning picture book especially designed for children who have experienced the loss of a loved one by suicide. Buy on Amazon Elemental Island Kathy Hoopmann & J.S. Kiss Astie is a girl who wants to study fashion, but no one in her class understands why. When she is diagnosed with Social Syndrome, Astie becomes even more left out and frustrated. But when a stranger appears on the island, Astie's differences are called upon to find out who he is and what she finds will shake the island's very core. Set on a secretive island utopia where science and logic rule and autism is so rare that it is not even a word, this award-winning novel for upper KS2 explores and celebrates differences in people looking at the world from an alternative perspective. Buy on Amazon Ollie and the Golden Stripe Alison Knowles This is a book for children who are working on developing empathy. The Captain is disappointed when Ollie feels like laughing at his clumsy classmate Adam, and decides that it's time to introduce him to one of the four super superpowers, Empathy. Empathy transports Ollie into Adam's shoes and teaches him how to understand and share Adam's feelings. But with Empathy comes great responsibility, and the chance for Ollie to return to the library to earn his first Captain's stripe. Can Ollie use his superpowers to win the golden stripe and help Adam to overcome the bullies?