Recommended children's booklists sorted by age or topic...
More ideas...
Click each book cover to view on Amazon.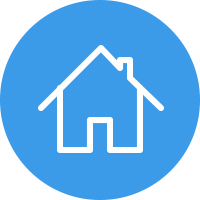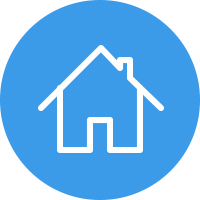 On this booklist we have picked a selection of maths-themed picture books that open opportunities to explore a range of mathematical concepts. Many thanks to Year 1 teacher Dean Boddington (@misterbodd) for working together with us to create this booklist. How Many Jelly Beans? Andrea Menotti & Yancey Labat This large book is a showstopper among maths picture books. Emma and Aidan are trying to decide how many jellybeans they need. As they compete, the numbers get larger. The book offers a fantastic visualisation of larger numbers, especially the fold out million jellybean crescendo. Perfect to share 1-on-1 but it would equally enthral an assembly hall full of children! Buy on Amazon 365 Penguins Jean-Luc Fromental & Joëlle Jolivet A funny story about a family who, on 1st January, start receiving a penguin each day through the post. There are mathematical challenges along the way that are suitable from Year 2 up to Year 6. Children will love listening to the story and pausing to calculate questions on a whiteboard too. With quirky and fun illustrations, this will quickly become a class favourite. Buy on Amazon One Is a Snail, Ten Is a Crab: A Counting by Feet Book April Pulley Sayre, Jeff Sayre & Randy Cecil One is a snail, two is a human, three is a snail and a human… The classroom possibilities are endless for this book, from simple counting activities all the way up to algebraic equations. A fun maths book that is accessible to all and a popular choice for independent reading time in KS1. Buy on Amazon How Many Legs? Kes Gray & Jim Field This fantastic author-illustrator duo always bring laughter into the classroom with their books and this time you get a helping of maths at the same time. Starting simply, the reader is asked to add different numbers of animal legs. The difficulty level increases as the book progresses and children love comparing their results at the end (with big cheers from those who get it correct). Buy on Amazon Shape Trilogy (Triangle, Square & Circle) Mac Barnett & Jon Klassen There are three separate books in this trilogy of sublimely illustrated picture books where the main characters are shapes; Triangle (available here), Square (available here) and Circle (available here). Offering a story-based opportunity to explore shapes and discuss properties, each book develops the relationship between the shapes. The trilogy ends on a cliff hanger, with a mysterious shape appearing in the shadows but it is never revealed what it is. Children will love sharing their theories about the mystery shape and the stories provide a fantastic opportunity to assess understanding of shape properties and related vocabulary. Buy on Amazon Centipede's 100 Shoes Tony Ross A funny tale of a centipede who gets sore feet and needs shoes and socks to help with his problem. Having always thought he had 100 feet, Centipede eventually realises that he doesn't have that many. In the end he gives up on the footwear and redistributes them to his lesser-footed friends. This would be a great book to look at doubling and halving (pairs of shoes) or sharing (look at how many of his shoes he could give to various creatures). Buy on Amazon Fruits: A Caribbean Counting Poem Valerie Bloom & David Axtell A simple counting story from 1 – 10 that is written in the style of a Caribbean dialect, with stunning illustrations that will quickly grab the attention of young readers. This rhyming book written by much-loved poet Valerie Bloom introduces basic counting as well as showcasing a number of different fruits from the Caribbean. There is a glossary at the end of the book that explains the new words that readers may have encountered in the story. Buy on Amazon Just A Second Steve Jenkins This book is full of mind-blowing facts that readers young and old will find astounding, offering interesting context to the complex topic of time as well as distance and world history. It could be used across KS1 and KS2, either being used as a book to enjoy as a read-aloud and talk about the amazing facts or to delve deeper into each page and work through some of the related calculations. Buy on Amazon How Much Does a Ladybird Weigh? Alison Limentani Weight and mass often mean little to children without context. This book is brilliant for offering the context to the topic, with each page building on the last to compare the weight of different animals. It is fascinating to read the comparisons and children will begin to formulate their own questions and hypotheses long after the book is finished. Buy on Amazon How Big is a Million? Anna Milbourne & Serena Riglietti This is a book that helps younger children to visualise the larger numbers that intrigue them so much, through a cute and playful story about a curious penguin who wants to find out more about numbers. The book ends with a pull-out poster with one million stars in the night sky. Buy on Amazon Actual Size Steve Jenkins We know that certain animals are large or small, but how big exactly? Each page shows the actual size of an animal. Some easily fit on the page, others only manage an eye or a hand. A much-enjoyed book that leaves children in awe at the actual size of some animals, as it's not often that we come face to face with the biggest beasts on earth! A high-interest link to topics of measurement or ratio. Buy on Amazon Shaping Up Summer Lizann Flatt & Ashley Barron There is so much to love about this book, which would be great to share individually or in small groups. Each page sparks a mathematical discussion about shapes in the context of the natural world. The collaged artwork is beautiful and the text is written in verse, giving the book an enthralling appeal to young readers and adults alike. The 'Nature Notes' at the end give extra information about all the animals featured in the book. Buy on Amazon Have You Seen My Dragon? Steve Light This is a Where's Wally? style counting book. Follow the boy as he searches for his dragon and see if you can find and count all the objects that he encounters along the way. The simple black and white illustrations are striking against the coloured objects to spot and the map on the endpapers is useful for discussing number sequence. This is an enjoyable book to share and re-share that helps to develop early counting in EYFS and KS1.