Recommended children's booklists sorted by age or topic...
June 2020 - Books of the Month
More new releases for June
Click each book cover to view on Amazon.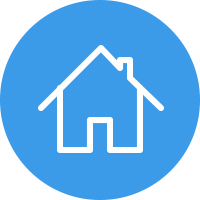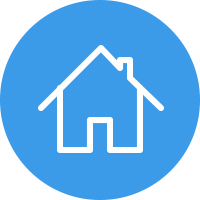 You may also like our booklists
he Perect Shelter Clare Helen Welsh & Åsa Gilland The story begins perfectly. A loving family out for a day in the woods. Two close siblings decide to build a shelter from sticks they collect. Then the older sister is a bit tired. The wind blows and the den collapses. They rebuild their perfect shelter. As the weather becomes more inclement, the sister grows sicker and the shelter is not important any longer. As the days wear on, the older sister is in hospital, the younger child just wants their sister to be well again. On a visit to the hospital, as the sister grows stronger, will they find the perfect way to discover their smiles again? This was a moving story dealing with the serious illness of a sibling. While the little girl felt a whole array of feelings that could be associated with this experience, the shelter became a symbol that needed repairing for everything to be OK while the weather tried to tear it down. The combination of the weather, the shelter and the little girl's feelings merge brilliantly in this book, all reflecting the turbulent time that the characters were experiencing. The bright, colourful pictures perfectly illustrated the happy times of den building and the love and hope felt between the characters, while the images of the darker weather showed the fear and sadness of the family situation. I thought it was great that the characters were not named; they could reflect any child going through this experience. ​ A beautiful story inviting interest and empathy towards those living through the serious illness of a loved one. Reviewer: Jo Littlewood Buy Online Big City Atlas Maggie Li Close your eyes and you can probably imagine the cities of London, Paris and New York -but what about Buenos Aires or Singapore or Mumbai? With a globetrotting penguin as our guide, in The Big City Atlas we embark on a world tour to 28 different cities. With each city offering something completely new, whether it be showing the local cuisine, traditions or landmarks, readers are given a taste of what life might be like there. As a geography-enthusiast and fan of maps in general, this book appealed to me from the outset. The wealth of information included on each page paired with the bold and colourful designs make for such an enjoyable read. I was also drawn in as this book focuses solely on cities within countries rather than the countries as a whole. This seems to offer something different from what already exists with regards to children's atlases and provides it in a way that children would hugely enjoy. Each double-spread page is unique in its design and does well to give each city a different feel without appearing at all repetitive. Sometimes atlases can be overwhelming for children, with too much happening on each page making it difficult to take everything in. Big City Atlas, however, has just the right amount of detail in each page, combined with beautifully illustrated drawings, to maintain the reader's attention and entice them into discovering what the next page has in store. I can see this book being used with a range of children, especially at KS2. It feels accessible in the sense that I can imagine year 3 really engaging with this book yet equally could also see it being thoroughly enjoyed in year 6. There is a deceptively high amount of information on each page as it does not feel overly stuffed with facts, I think that no matter how many times you read this book, there is always an opportunity to learn something new and will certainly be revisited time and time again. ​ Reviewer: Nathan Wilcox Buy Online Wonderscape Jennifer Bell Have you ever imagined travelling through portals to new times and places? ​ In this novel, three unsuspecting teenagers, Arthur, Ren and Cecily, unexpectedly find themselves in a mysterious house. Suddenly one doorway disappears and another opens. In this fast-paced, exciting book, the three children slowly learn to trust and help each other, working as an unlikely team to solve different challenges in each of the realms in which they find themselves. The three children prove to be intriguing heroes. Each has their own flaws and insecurities but rise to the challenges, finding skills and strengths they didn't know they had. It is good to have 2 more strong female role models to add to the growing list - but Arthur too proves that strength can be found in all children – even a scrawny boy in a second-hand school uniform. ​ I was hooked from the first chapter. The book reminds me of the fantasy adventure books I used to read as a child. But, the futuristic setting of the book has a strong injection of 25th century living with elements of computer games and some very weird and wonderful technological advances thrown in for good measure. The Wondercloaks, in particular, were an inspired invention. I'd love one of these fabric Wondercloaks which read your moods and project beautiful images both inside and outside! ​ There is little preamble and no lengthy descriptions in the book. The action begins very quickly and would work well to engage reluctant readers. Any book which begins with the line 'It was early morning and Arthur was already running late for school when the gnomes exploded' is set to be full of surprises! And it doesn't disappoint as each realm the three travellers visit throws new challenges at them in the search for the man who can get them home. ​ This is an exciting and action-packed read that shows us the value of teamwork and persistence. ​ Reviewer: Emma Rogers Buy Online Donut the Destroyer Sarah Graley & Stef Purenins Donut the Destroyer is a great new graphic novel for KS2, featuring zany characters, eye-popping artwork and a funny, light-hearted plot. Donut the Destroyer comes from a long line of super villains, and her super strength is perfect for smashing. But something, somehow, just doesn't feel quite right. When her best friend, Ivy, wants to unleash monsters into the library to cause unrivalled mayhem and destruction, Donut just can't help herself from saving the librarian. And while Ivy is super-excited Donut will soon be joining her at Skullfire Academy, Donut is more tempted by the sound of Lionheart School for Heroes. So, what happens when a supervillain doesn't want to follow in the family footsteps, and would rather be a hero instead? Despite the embarrassment of having to study her own family during 'Villain History Club', things get off to a pretty good start – Donut makes some (admittedly nerdy) new friends, Artie and Martha, signs up to join the prefects and their golden capes and even perfect Simone is being nice to her. Unfortunately, not everyone adapts to the new situation quite so easily; Ivy is feeling left behind and is bent on sabotage…. Can Donut find a way to use her super strength for good, while also finding the strength to be true to herself? 'Donut the Destroyer' is perfect for KS2 graphic novel fans, with the gentle schoolyard humour of 'Mr Wolf's Class', mixed with the fraught friendships of a Raina Telgemeier book and the fantasy adventure of 'Zita: Space Girl'. ​ Reviewer: Carol Carter Buy Online Mini Monsters: Can I Play? Caryl Hart & Tony Neal At a pre-school for monsters, four friends - Scout, Sparkle, Arthur and Tiny - play together and navigate the dynamics of getting on and falling out. Arthur and Sparkle play at putting on a magic show, but when Scout really wants to join in, Sparkle says no. It's her game and she gets to choose who plays and how the game goes. The result is a mixture of emotions - sadness, anger, expulsion and isolation - as well as a bit of shouting, sulking and snatching. After Sparkle finds herself all alone, she begins to realise that she may have to compromise and think more about the wishes of others in order to get her friends back together again. This is the first book in a series that will undoubtedly appeal to young children. The bold, brightly coloured illustrations by Tony Neal draw readers into the pre-school setting, which is immediately familiar to the majority of small children. Our mini bookworms here at BooksForTopics HQ listened to the story with wide-eyed interest - engaged at first by the fun characters but quickly also finding a high level of interest in the relatable themes and enjoying the opportunity to sit back and watch the classroom squabbles gently unfold and follow through to a resolution. The story invites the reader to observe the friendship issues without becoming preachy or moralistic. So many young children are keen observers of human behaviour, especially when it comes to their peers, and the gentle narrative gives space to consider how Sparkle's behaviour pushes her friends away and leads to problems, while at the same time the story invites empathy with Sparkle's desire to control her game as she is forced to realise that she will have to compromise on having her own way. Both of my children were able to relate to the positions of the four different monsters at different stages in the friendship dilemma and also enjoyed being in the seat of the observer, able to draw on personal experiences to comment on what was happening between the characters. Such relatability, coupled with the honest acknowledgment that friendships are tricky (even for monsters) but that solutions can be happily sought, is what will give this serires a broad appeal among the 3-6 age bracket. A highly recommendable and super-fun new series that will surely become a favourite during EYFS and KS1 storytimes.