Recommended children's booklists sorted by age or topic...
July 2020 - Books of the Month
The BooksForTopics October Top Picks

We've picked five of our favourite new children's books this month.
A wonderfully heartfelt story filled with nuance, empathy and hope from award-winning author Onjali Rauf. This story highlights the topic of homelessness and explores the spectrum of attitudes that people hold towards homeless people, as well as exposing a number of common prejudices.
Hector is a troubled young boy - labelled as a bully and a menace, he is stuck in an endless cycle of rule breaking and serving detentions under teachers who tell him how troublesome he is. Hector's parents have little time to pay him attention after school - in fact the only attention that really feeds him is the incitement of his two friends, who cheer him on as he makes school life miserable for others.
Looking for a new way to impress his friends, Hector sets his sights on a homeless man who is often found sitting on a bench in the nearby park. Spotting an easy win, Hector hijacks the man's trolley of possessions and aims to hide it in the trees. Something goes awry, and when the trolley ends up at the bottom of a lake the repercussions of his actions hit Hector in surprising ways that threaten to bring him into greater trouble than ever. Annoyed, Hector waits until opportunity arises and ramps up his plan to get revenge on the homeless man.
In the mean time, an intriguing spate of robberies in central London have brought the homeless community into public scrutiny. As a number of threads weave together, Hector finds himself wrapped up in a crime-busting mystery as well as unwittingly embarking upon a journey of personal change that enables him to better see the world through the eyes of others. Each character he meets helps him to see the value in real human connection beyond labels. There's Thomas, the homeless man with a heartbreaking background story; the Catwoman, who demonstrated to Hector the value of community connection and collaboration; and Mei-Li, Hector's classmate who shows him what it means to treat others with a grace and respect that breaks barriers and brings about the treasure of moving beyond surface appearances. Before he knows it, Hector finds himself the hero of his own story for the first time ever - both for the exciting and dangerous part he plays in busting a high profile criminal pursuit but also for his own personal journey of compassion and learning to reach out to others.
Onjali Rauf's beautifully relatable storytelling is perfect for highlighting social issues in a way that fully engages young readers. The community of homeless people is portrayed vividly and intriguingly - from the sounds and smells of the soup kitchen to the night bus route to the system of painted symbols, their world is painted with dignity and compassion. As with her previous novels, Onjali Rauf addresses important 'real-world' topics with open-heartedness and the sense of triumph in knowing that big changes can start with small people.
The Britannica All New Children's Encyclopedia
Various writers, ed. Christopher Lloyd & J.E. Luebering
Many us of will remember the joy of browsing through encyclopedias as a child - whether a physical volume like my own well-thumbed children's illustrated DK encyclopedia or, for a certain generation, the fun of clicking through a curiosity-led trail of articles on the Encarta CD-ROM. We might wonder whether such books are obsolete in the age of Google and Wikipedia, but The Britannica All New Children's Encyclopedia has arrived in style to bust that myth.
The Britannica All New Children's Encyclopedia is an illustrated, 416-page compendium brought about as a partnership between Christopher Lloyd at What on Earth Books and Encyclopædia Britannica. This encyclopedia steps away from the traditional A-Z organisation of topics and instead is structured into eight chapters; Universe, Earth, Matter, Life, Humans, Ancient & Medieval Times, Modern Times, and Today & Tomorrow. The subtitle of the book is 'What We Know & What We Don't', which sits the reader in the position of a co-quester for knowledge as the eight big topics are explored, acknowledging (in fact, enjoying) the space left for questioning, wondering and gazing into the unknown. In his introduction, Christopher Lloyd says, 'The more I realized what I didn't know, the more excited I became about discovering new things....one thing I have learned in all my research is that each answer leads to a series of new questions.' In doing so, Lloyd sets the tone for the rest of the volume, exploring a host of topics through information that is 'known' and introducing related questions and mysteries as 'known unknowns'.
The first chapter - The Universe - covers all things space related. Diagrams, photographs, fact boxes and paragraphs of text invite readers to dip in and out of a whizz around the universe, pausing to marvel at black holes, become intrigued by the Kuiper Belt, run their finger down a list of space probes or ponder at the known unknown about dark energy and whether there will be an 'Earth 2.0'. The section finishes with a quiz and an 'ask the experts' feature, which gives a trusted seal to the information as well as introducing a range of associated jobs. Further chapters follow the same structure, although many readers will no doubt open the heavy, hardback volume on a random page and begin their own curiosity trail that way, enjoying the variety of format and presentation as they roam.
​
This is a highly recommendable gift for children and an essential for KS2 classrooms or primary school libraries. While it may initially appeal as a fact-finder or a reference book, it will quickly charm its readers into enjoying the quest for knowledge as a pleasure pursuit and will become a popular choice for browsing, flicking through, dipping into and pondering deeply at knowns and known unknowns alike.
Delightfully Different Fairy Tales
Lynn Roberts-Maloney & David Roberts
This is a wonderful collection of three classic fairy tales (Cinderella, Rapunzel and Sleeping Beauty), lovingly retold by Lynn Roberts-Maloney and fantastically reimagined by David Roberts' illustrations.
Cinderella is set in a 1920s/30s world, full of art deco style and carefully-researched tributes to the era throughout the illustrations. Her horse and carriage gets updated to a sort of Rolls Royce Phantom and the dishes that she labours over have a very Clarice Cliff feel, for example. Setting the tale in this period is a masterstroke, as the period was full of decadence for the likes of a prince. There are slight changes to the plot but it is still pretty true to the well-known versions, overall.
​
Rapunzel is given a 1970s remake. In a decade of long hair and rock and roll, her tower is a tower block with a broken lift and her Prince is a lead singer in a band. Music is a recurring theme and that 70s youth culture pervades. As in all three stories, the female lead is refreshingly empowered and takes her fate in her own hands.
​
For me, Sleeping Beauty is the pick of the bunch. Here, the illustrations are closer to the style of the recent Iggy Peck, Ava Twist and Rosie Revere books, for which David Roberts is most familiar. The twist is a bigger one this time with no prince at all and a leap into the future. There's still a happy ending and a truly satisfying one at that. As with the other two tales, it invites comparisons and re-readings of more traditional versions and would be a worthy addition to a unit of work on fairy tales in class.
Afiya has fine black skin, big brown eyes and a white cotton dress. She wears this dress every day and washes it at night so that it's ready for the morning. A Story About Afiya depicts the almost magical experiences that a beloved item of clothing brings to its young owner. In this beautiful picture book, the title character's white dress becomes a canvas for the experiences that she has each day. Glorious sunflowers, delicate butterflies and fierce tigers all become imprinted onto her dress.
The words by celebrated Jamaican poet James Berry OBE are a celebration of childhood and memory. Afiya's dress collects the natural wonders that she sees and passes each day- flowers, fish, stones. It encourages children to think about what amazing features of the natural world they would collect if they had clothing like Afiya. This could be used to inspire nature walks, sketchbook work and descriptive poetry so that the children can capture their favourite aspects of nature as Afiya's dress does.
​
Anna Cunha's artwork reflects the focus on colour and pattern within Berry's poetic writing. The soft pastel background creates a magical almost wistful atmosphere, perfect to showcase the passing of days as shown by the images on Afiya's dress. There is much to inspire focused art lessons in this book. Anna Cunha uses pattern beautifully, capturing pigeons in flying formation, stretches of fish-filled sea, falling Autumn leaves and piles of towering boulders. Pupils could explore using repeated shapes and colours through printmaking.
A Story About Afiya is a beautiful book about the wonder and magic of noticing and celebrating what we find around us. The gentle use of magic realism helps readers to identify what is magical and special about their own natural surroundings.
The Castle of Tangled Magic
Sophie Anderson & Saara Sodurlund
This much-anticipated third novel by Sophie Anderson is a triumph, standing up to its predecessors The House with Chicken Legs and The Girl Who Speaks Bear in the richness of its story weaving and scope of imagination.
Castle Mila is Olia's family home - a majestic castle passed down in her family history from generation to generation. The castle is as mysterious as it is impressive - with secret rooms, impenetrable domes and hidden passageways that long to be explored - and is the perfect abode for a curious and adventurous protagonist like Olia, who wishes to leave no stone unturned when it comes to seeking out magic and who can't wait to share it all with her baby sister Rosa once she is old enough. The castle has stood for 500 years, so when a storm threatens, Olia is sure that the castle should be able to withstand it even if it may mean cancelling the special feast planned in the great hall. But wise old Babusya - who is always well-tuned in to the world of magic and spirits - isn't so sure, feeling that there is something different about the nature of this impending storm.
​
After the storm passes, part of the top of the castle has partially collapsed down into the great hall, revealing a hidden staircase that leads to one of the castle's domes. The Aurora Dome has always fascinated Olia, believing it be a place of hidden magic. Allured by its potential and confused by Babusya's mysterious instructions about unlocking the castle's magic, Olia is soon swept away on an adventure through a magical door in the dome that leads to a whole new land of forbidden magic.
What ensues is a thrilling quest introducing a host of magical characters, as Olia finds true courage within herself and a new conviction in her own agency to pursue what she believes is important. The cast of characters is delightful, and pleasingly there is even an appearance from a particular house that is fondly familiar to fans of Sophie's previous books. An interesting and topical theme emerges gently through the story, as Olia explores the concept of how to deal with the shameful actions of ancestors from generations before - actions that have caused long-lasting consequences for the individual liberties of a whole group of characters. Should we cut off things of the past and remove all memories of them, wonders Olia, or embrace our history while looking for ways to put things right?
Sophie Anderson masterfully introduces Russian folklore to new readership while exploring themes with true relevance to the modern middle-grade readers - identity, social justice, conviction of belief, what it means to find a home and the role individuals play in make the world a better place for others.
With beautiful illustrations by Saara Sodurlund bringing its magic to life, this is an enchanting and exciting tale is not to be missed.
Please reload
More new releases for July
Click each book cover to view on Amazon.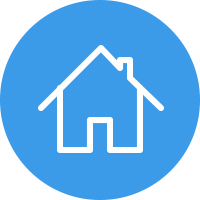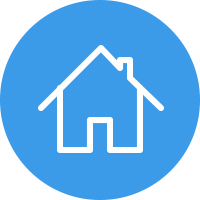 You may also like our booklists
The BooksForTopics June Top Picks We've picked five of our favourite new children's books this month. Hello! A Counting Book of Kindnesses Hollis Kurman & Barroux Hello! A Counting Book of Kindnesses is a counting book with a difference. It's a counting primer with a running story and the narrative is set in the context of forced migration. Through numbers 1 to 10, we follow a family who are forced to flee a war-torn country. They board a boat and travel to safety in another country where the children go to school and make new friends. It's a hopeful and positive story which promotes kindness. The book's themes are very topical and will help to build empathy. I really liked the illustrations which combine broad paint brushstrokes and fine line drawings. The smiling, almost cartoon-like children are really lovely. Numerals are visually reinforced in the text and images, and there are good opportunities for counting. The final page displays numerals alongside their written words. The book has obvious maths links but would also be very valuable in PSHE and circle time discussions. There are opportunities to discuss ways to be kind and to imagine what life would be like as a refugee. ​ A unique counting book that's full of empathy and hope for children everywhere. ​ Reviewer: Rachel Caddick Buy Online Wild Way Home Sophie Kirtley A wildly heartfelt timeslip adventure that takes readers back to the Stone Age to explore themes of family, courage, loss and what it means to be human. Charlie Merriam knows every inch of the forest that sits at the edge of town. Growing up playing in the woods with best friends Lamont and Beaky, the forest provides the children with innocent adventures, freedom to play and inspiration for their young imaginations. Meanwhile, Charlie's family is on the verge of big changes at home. Mum heads to hospital to deliver Charlie's long-awaited baby brother. It's a moment that Charlie has been longing for - for years now, Charlie has imagined the scene of becoming an older sibling for the first time, almost like a perfect family photograph. Charlie arrives at the hospital to be hit with the devastating news that the new baby, Dara, has a poorly heart and urgently needs a life-saving operation. With nothing feeling quite as expected, Charlie is unable to cope with so many big emotions and flees to the forest. Something strange happens and, without quite understanding why, Charlie seems to have been transported back to prehistoric times. Aspects of Charlie's beloved forest look familiar still, but other parts look altogether wilder and uncultivated. When a Stone Age child appears face down in the stream, Charlie soon rescues and then befriends the prehistoric boy, who is called Harby. Meanwhile, a coming-of-age journey of self-discovery into Charlie's own wildest parts begins, exploring the internal mix of raw, primitive feelings stirred up by Dara's birth. The two children connect over unexpected family difficulties, powerful emotions that they have been running away from and their innate desire to 'make safe' their nearest and dearest. It's a gripping read with a narrative that is raw, honest and brave; the story is heavy in pathos at times and explores some emotionally difficult (but sadly not uncommon) circumstances that will pull on readers' heartstrings - although it concludes with a good measure of hope too. The landscape of the forest is beautifully evoked - both the liberating effect that playing outside in nature has on the modern children as well as the ancient fauna and flora of prehistoric Britain (complete with lynx, eagles and wolf packs) that provides comfort and jeopardy in equal measure. Nature - just like the natural cycles of life and death - connects us all as humans and this is felt intensely as the forest takes centre stage in Charlie's journey of accepting the serious health problems of a family member. With nods to Skellig and Stig of the Dump, this is an exciting and unique narrative that will be lapped up by mature readers who are ready for a roller coaster of adrenaline, a solid measure of empathy and a cause to reflect on the very essence of what it is to be human. ​ Reviewer: Alison Leach Buy Online Paris Cat Dianne Hofmeyr & Piet Grobler Paris Cat is a fun and exuberant picture book that provides a glimpse of the arts and music scene in Paris in the 1930s. Cat doesn't want to spend all of her life fighting over fish heads from the local poissonnerie with the rest of her large extended family. She wants to get out and see more of the world, so she leaves the narrow, smelly alleyway in which she's been living and goes to explore the rest of Paris. On her journey, she meets the legendary figures of Edith Piaf and Josephine Baker and discovers a world of glitz, glamour and music and dance. But will her new found fame bring happiness or is there another option for Cat? This is a warm, delightful story about seeking out new experiences and following your interests and passions. Dianne Hofmeyr's writing features a sense of musicality and rhythm- 'the scrimp scrimp of scissors and the whirr whirr of sewing machines'- that suits the theme of music and performance in the storyline. Similarly, Piet Grobler's lively illustrations brilliantly evoke the movement and energy of this historical period. The endpapers feature a map of Cat's journey around Paris, pointing out the important settings in the story plus major landmarks in the city (and the many poissonneries). This means that it's a great text for teachers focusing on general map reading skills or a more focused unit on Paris or France. The map is written in French which also allows teachers to link to language work in MFL- perhaps designing maps for their own fictional city and labelling in French. During Cat's journey she visits Madame Delphine's atelier where a range of glamorous outfits are being made. This would be a wonderful opportunity to explore fashion design and manufacture during this period and potentially to produce some simple sewing projects. Paris Cat is a warm, enjoyable story with plenty of exuberance to enjoy and lots of possibility for cross-curricular links in the classroom. ​ Reviewer: Jenny Holder Buy Online Agent Asha Sophie Deen & Anjan Sarkar Agent Asha is a clever and engaging story that weaves computing knowledge - such as how the internet works and if/then logic - into the story. Asha is from an Indian family in Brent and her family are delighted when she visits the library – supposedly to study. Little do they know that she is actually getting involved in a secret spy mission! She triumphs in this secret mission with wit, intelligence and a little dash of disobedience. Asha is a great role model; it is especially welcome to have both BAME and female representation in computing and STEM based roles. The point is not laboured, but nor does it need to be, sometimes for children it is enough just to see themselves reflected in stories. The family tree of Asha's family at the back covering India, Africa and the UK is useful background as well and adds an extra dimension of interest to readers appreciating Asha's cultural identity. I really enjoyed this story and would have no hesitation recommending it to my Year Four class (both boys and girls). It would work best as an independent read rather than a class read-aloud, simply because a number of features such as diagrams and computer code details are best appreciated close up. I think it would be most suitable for Year Threes to Year Fives. The story is exciting and well set up for sequels – one to watch in the future! ​ Reviewer: Hilary Nicholl Buy Online Sky Pirates: Echo Quickthorn and the Great Beyond Alex English & Mark Chambers Sky Pirates is the first middle-grade title from Alex English - and what a story it is to launch her into the children's book limelight! The first in the Sky Pirates series, this story introduces us to Echo Quickthorn, who lives in the kingdom of Lockfort. Echo is an orphan, but lives inside the castle after being taken in by the King. Echo yearns for adventure and to find out about her real family. There is one major problem: the people of Lockfort know that nothing exists outside of the Kingdom's wall apart from barren wasteland, an idea that the King supports entirely, and no-one would ever question the thinking of the King. ​ One evening, a mysterious airship carrying Professor Daggerwing lands within the castle grounds, just outside Echo's window. The Professor talks of his home and adventures from distant lands, which begins Echo's journey into the unknown wasteland, all in pursuit of the truth about the world outside of Lockfort and her family. However, Echo's journey may not be as straight forward as she expects, with rumours of formidable Sky Pirates and their tyrant leader nearby… This was such an enjoyable, well-paced book and I found the story idea to be really refreshing. Echo, as the main character, is likeable and relatable: her confidence and self-belief grow as the story progresses, even when she faces tricky challenges or tough decisions to make. There are plenty of memorable secondary characters too, but one that really stands out is Gilbert, who is Echo's best friend. Gilbert is a lizard who he acts as Echo's moral compass and I really liked how Alex English brought him to life through his expressions and quirky actions. Gilbert is bound to be as huge-a-hit as Echo and a favourite character for many readers. This book is highly recommendable for upper Key Stage Two and I cannot wait to read the next instalment of Echo's adventures! ​ Reviewer: Hayley Warner