Recommended children's booklists sorted by age or topic...
Growth
Mindset & Resilience
More ideas...
Click each book cover to view on Amazon.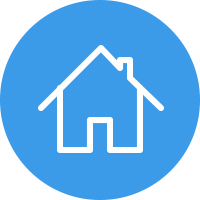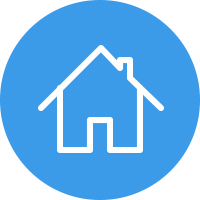 We've put together a list of some of our favourite books for promoting a growth mindset in your classroom. The Dot Peter H. Reynolds The story of a little girl whose art teacher helps her to develop a 'can do' attitude. Vashti is sure that she can't draw, but when the teacher puts Vashti's simple dot picture on display, Vashti begins to think of what else she might be able to draw too if she is only willing to give it a try. Buy on Amazon Your Fantastic Elastic Brain JoAnn Deak & Sarah Ackerley Your Fantastic, Elastic Brain is a book all about understanding how our amazing brains work. A superb book for introducing the idea of growth mindset, this brightly illustrated text helps to explain how our brains grow and stretch when we face new experiences and learn from our mistakes. Also featured on: books for the 'All About Me' topic Buy on Amazon Almost Anything Sophie Henn This is a truly charming picture book with an empowering message about the power of self-belief, perfect for EYFS and KS1. At the beginning of the story, George the rabbit sits on a tree stump watching his woodland friends busy doing all sorts of clever and fun activities like painting, roller-skating, knitting and dancing. Believing that he can't do anything like that, George leaves himself with no option but to sit and watch. That is, until a wise old bear observes George's no-can-do attitude and decides to help him to cultivate some important self-belief. This is an endearing picture book that encourages young readers to have the confidence to try new things using the 'magic' of a positive attitude from within themselves. Also featured on: March 2018 Books of the Month Buy on Amazon Bears Don't Read Emma Chichester Clark This is a story that will resonate with anyone who has experienced the feeling that the learning journey seems impossible. When George the Bear finds a book, he picks it up and longs to learn how to read it. But others quickly tell George how silly he is because 'bears don't read'. George will need a great deal of determination, resilience and a little help from a kind friend in order to overcome all the obstacles on the path to success. Buy on Amazon Rosie Revere, Engineer Andrea Beaty and David Roberts We love this story featuring a girl called Rosie who has a passion for inventing and a dream of becoming a famous engineer. Along the way Rosie must learn how to respond to mistakes. When one of her inventions crashes to the ground, Rosie must choose between giving up on her dreams or listening to her Great-Great-Aunt's wise advice about embracing mistakes positively and using them to learn something new. Buy on Amazon Beautiful Oops! Barney Salzberg We love this engaging picture book, filled with interactive pop-ups and flaps. The story is about the tapping into the potential of things that appear to be mistakes, showing how torn paper or spilt paint can be approached with a positive attitude when you know that mistakes can be transformed to become something beautiful. We highly recommend this book for all primary classrooms! ​ Also featured on: books for transition/back to school Buy on Amazon After the Fall Dan Santat We've all heard about Humpty Dumpty's catastrophic fall, but what about how he got back up again? In this humorous picture book, Humpty Dumpty recounts his brave and arduous journey back up to the top of the wall again. We like the way in which this cleverly illustrated story acknowledges that things go wrong sometimes but that it can be our individual response to such misfortunate that often harvests resilience and hatches us into something stronger than ever before. Buy on Amazon The Most Magnificent Thing Ashley Spires This encouraging picture book tells the story of a girl who works hard to invent a 'magnificent thing', tweaking and shaping her work as she tries to create something amazing. But when she fails to make her invention quite as magnificent as she had hoped, the girl becomes increasingly frustrated until she explodes in rage, declaring that she is "no good at this" and deciding to quit. Fortunately the girl's canine assistant helps her to process her frustration and begin to see how she can turn her disappointment into renewed enthusiasm for improving the invention. This is a popular story that encapsulates a very familiar aspect of the learning experience. Buy on Amazon Wilma Unlimited Kathleen Krull This is the story of perseverance against all odds and power of having a positive attitude of never giving up. At just five years old, Wilma Rudolph was paralysed in her left leg from polio and told that she would never walk again. This book tells the inspirational story of her journey from that point to how she became the first American woman to earn three gold medals in a single Olympiad. ​ Also featured on: books about sports/Olympics.