Recommended children's booklists sorted by age or topic...
February 2020 - Books of the Month
More new releases for February
Click each book cover to view on Amazon.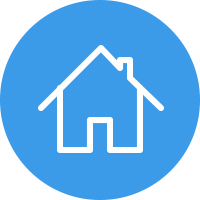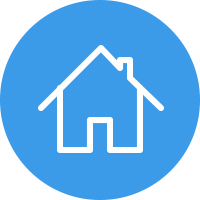 You may also like our booklists
The House of One Hundred Clocks A M Howell & Saara Katariina Soderlund Suspenseful historical fiction set in the Edwardian period. Tightly woven around a central family mystery are eccentric characters with quirks aplenty and a plot brimming with darkness and intrigue. Helena and her pet parrot, Orbit, move away from their family home in London to live in Cambridge, where her father has secured the role of clock-keeper in Mr Westcott's house. There's not just one timepiece to keep an eye on, though, or even a few - Mr Westcott's house is filled with clocks in every room and he seems to believe that keeping the clocks ticking is the most important thing of all. If even one of the clocks were to stop, warns Mr Westcott, the consequences for everyone involved will be severe. As Helena settles in, she begins to glimpse a deep strangeness around the house as a series of mysteries present themselves. As if the house wasn't creepy enough with its never-ending cacophony of ticks and tocks, Helena soon notices a ghost-like figure watching her father wind the clocks and her curiosity reaches new heights. Before long, she finds herself deeply intrigued by the Westcott family's mysterious past. It soon becomes clear that her family's future is in danger and that unravelling the mysteries of the house before it's too late is going to be a race against - well, time. There's plenty to unpack in A M Howell's alluring narrative. The novel explores how different people respond to bereavement and the role of compassion in helping others through their grief. Themes of friendship, time, poverty and empathy ebb and flow through the plot, pulled together by sharp historical details that pave the way for the gender roles of the time to be examined with due nuance. Balancing the sadness of the themes of grief and loss is a thread of hope that picks up strength as the story progresses, especially in relation to the liberation of gender constraints - a hope that is personified in the characters who opt to compose themselves with integrity and forge their future path without compromising on either rights or morals. I found this to be a clever and atmospheric story and, for me, it had added personal interest for two reasons - one in that the setting is my own hometown of beautiful Cambridge, and the other is that two of the siblings in the story share names with my own children! Buy Online I Don't Like Books. Never. Ever. The End Emma Perry & Sharon Davey A real treat for booklovers and not-yet-book-lovers alike, all about the irresistible magic of the world of books! ​ The story is about a young girl called Mabel, who is adamant she hates reading books. She complains when she receives books as gifts and she sees herself as far too adventurous and creative to sit down, open up the pages and read. Instead, Mabel put the books to use for juggling and sledging around the house. But one evening, Mabel's books decide they have had enough of being used incorrectly. They insist on gaining her attention. In a flap of commotion, Mabel finds herself falling right inside a world of books. The stories she falls into are varied. From a crime story to a spaceship to a knight's tale! But none of the stories allow her to explore as far as she wants to, frustrating her into realising that reading is an adventure in itself! Mabel returns to her room with a newfound love of reading. Her interest is sparked and the book ends with her looking lovingly at a book, surrounded by stacks of literature. This book is a wonderful addition to the classroom library. With Mabel as a reluctant reader, she demonstrates what lots of children experience as frustration with sitting still and reading 'boring' books. Perry's use of such a relatable quirk is wonderful. There is a lot of repetition of language to support readers in being gently led through the story and the symmetry of the beginning and the ending is lovely. The charming illustrations bring the story to life and the book itself needs to be rotated while being read, which keeps it engaging and furthers the sense of adventuring inside the book. ​ Perfectly timed for World Book Day - although I'm sure this picture book about the charms or reading will turn normal days into book days all year round. Buy Online Orphans of the Tide Struan Murray & Manuel Šumberac Original and enticing, this is one of the best fantasy stories I have read for a long time. There's a mix of peril and intrigue in all the right proportions, a strong female lead and a well-constructed fantasy world with its own haunting mythology that really does immerse the reader from the start. ​ Ellie Lancaster is a feisty young inventor who lives in the last city to survive in a world that has been almost entirely drowned by a fear-inducing god known as the Enemy. The city sits upon a steep mountain that juts out above sea level, and one day washed up on one of its rooftops appears a whale, out of which emerges a mysterious boy whose origins are unknown. It doesn't take long for rumours to accrue - rumours that suggest the boy is the Enemy himself returning to the city to cause destruction. Only Ellie seems convinced of his innocence and when the boy is caught and sentenced to death by the city's Inquisitors, Ellie finds herself on a whirlwind of an adventure to keep the boy from being wrongly harmed. The story is full of edge-of-your-seat danger and has its fair share of scary parts while also tenderly exploring themes of friendship, loyalty, forgiveness and grief. The twists and turns in the plot are delightful, with secrets, surprises and delicious 'penny drop' moments that kept me turning pages late into the night. ​ There's already a buzz around Orphans of the Tide and it's easy to see it finding a lot of fans in the coming year, especially readers who have enjoyed Philip Pullman, Suzanne Collins and Vashti Hardy. For me, it's a gripping middle-grade fantasy that ticks all the right boxes as an exceptionally enjoyable read. Buy Online The Bat Book Charlotte Milner You'll want to take a while to hang out with this new non-fiction text, especially if you're batty about facts! ​ The Bat Book by Charlotte Milner follows in the footsteps of The Bee Book and The Sea Book to highlight to children important ecological issues faced by our planet, this time focusing on the world's only flying mammals and their importance to our global ecosystem. With the aim of exploring the topsy-turvy world of often unnoticed 'tiny superheroes', this book identifies important biological features of bats (such as how similar their wing skeletons are to human hands) and how amazingly well adapted the 1300 different species are to surviving in habitats all over the world. The book then turns its attention to how bats are important to humans, common myths about bats, the challenges that particular species face and actions to help endangered bats. Bats are often villainised in children's stories (my four-year-old's first question when opening this book was 'do they eat people?'), but this book helps to address misconceptions and emphasises what fascinating, varied and important creatures bats are. Bats assist with pest control, spread seeds through the forests, and help to pollinate hundreds of different species of plants around the world. The Bat Book is an appealing book for curious readers to pick up and can be enjoyed as a cover-to-cover read or as something to dip in and out of, with a clear contents page, subject headings and an index to aid navigation. The images, diagrams and overall design style make it accessible to younger readers but the facts have enough depth to engage and challenge older readers too, making The Bat Book a worthwhile choice for primary school libraries. Buy Online Welcome to My Crazy Life Joshua Seigal & Chris Piascik A little while back we consulted with teachers and school librarians about the most popular books in their libraries. We were aiming to find out the most enjoyed books for each year group as part of the research for our 50 Recommended Reads lists, and one response that came up again and again was Joshua Seigal's funny poetry collections - which, they reported, flew off library shelves like hotcakes when readers in KS2 were around. Brilliant to dip into and filled with giggles, these collections are a huge hit in schools and this was confirmed earlier in the month when pupils voted Joshua Seigal's I Bet I Can Make You Laugh winner of the 9-13 category in the 2020 Laugh Out Loud Book Awards. We were really pleased when Bloomsbury sent us Joshua's newest poetry collection, Welcome to My Crazy Life. It's a playful collection categorised by Seigal's love of language and humorous insights into all aspects of life (including poems that offer some very useful advice for all situations, like Don't Forget Your Trousers). The collection's poems range from those that are brilliant to read aloud - like the onomatopeia-filled What's That Noise? - to those whose visual appeal makes them best for experiencing straight off the page - like the super-alliterative shape poem Catastrophic Carnivorous Creature or the poem Homework, which fills the page with one big visual pun. There are silly poems, witty poems, wise advice and even a poem made up entirely of numbers. One of the reasons that poetry collections like this are so popular in schools is that readers almost always find something that resonates with their perspective on life, and poetry is brilliant at capturing shared experiences and emotions. There's plenty that teachers will find relatable too. Flicking through the collection, I found mine straight away - The Coffee Monster may just have easily been inspired by my own early morning pre-coffee prowlings. Reluctant readers and poetry pros alike will find plenty to enjoy in Seigal's trademark outpouring of wit, wordplay and wackiness.