Recommended children's booklists sorted by age or topic...
More ideas...
Click each book cover to view on Amazon.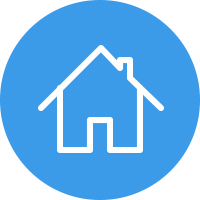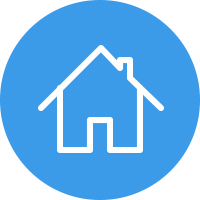 ast Stop on Market Street Matt de la Peña and Christian Robinson Winner of numerous awards, this picture book follows CJ and his grandmother as they make a bus journey across town. As they chat about what is important in life, the pair take in the truly diverse city scape, encountering a multitude of passengers and passers-by of all demographics. The story of the journey and the striking illustrations come together to positively depict a world wherein cultural divisions and segregation can find no place to land and difference is celebrated for its enriching cultural effect. Buy on Amazon Azzi In Between Sarah Garland This important and very topical text uses a comic-book style to portray some of the experiences of refugee families. Azzi and her family flee their home and find themselves on a frightening and dangerous journey to a new country. In her new home, Azzi is forced to adapt to a foreign way of life, starting a new school and learning to speak English. This is an excellent, thought-provoking text that presents a difficult topic in a way that evokes empathy and understanding in young readers. Buy on Amazon The Django Levi Pinfold This picture book is popular in Key Stage 2. It portrays a Romani boy called Jean, who is drawn in by a special character called the Django. The Django is full of fun but always seems to get Jean into trouble. One day the Django disappears and Jean finds a way to feel close to him by playing his own music on the banjo. The illustrations are rich in detail and evocative of the Romani community in which Jean lives. Buy on Amazon Gregory Cool Caroline Binch This text has become a classic that has earned its place in many classroom book corners across the whole primary age range. It tells the story of young Gregory as he sets about on his first day in Tobago with his grandparents. At first he can find nothing familiar or desirable, but as he begins to adjust to life in the Caribbean, he soon finds that it is possible to feel right at home in a new culture. Buy on Amazon The Fastest Boy in the World Elizabeth Laird This is the story of a young Ethiopian boy called Solomon, who has a passion for running. He dreams of becoming a medal-winning athlete. Little does he know that soon he will need to run with all his might in a race to save his grandfather's life. This inspiring story was shortlisted for the prestigious Carnegie Medal. Buy on Amazon The Name Jar Yangsook Choi This is an empathetic story that aims to encourage children appreciate themselves and others and not to feel the need to hide their cultural heritage and background. The Name Jar tells the tale of Unhei, a young girl who is anxious when she moves from Korea to a new school in America. Too afraid to tell the class her name, Unhei decides that she will choose a new name for herself the following week. But on the day of her name choosing, Unhei is encouraged by the kindness of her new friends and she chooses to keep her own Korean name, Unhei, proudly teaching everybody how to everyone pronounce it properly. Buy on Amazon Let's Celebrate!: Festival Poems from Around the World Debjani Chatterjee and Brian D'Arcy This is an important addition to your school poetry collections, presenting poems from different celebrations across the globe. Topics include Holi, Chinese New Year, Diwali, Thanksgiving and many more and there is a section at the back of the book with explanations of each festival. We also recommend the poetry anthology My Village (available here), containing rhymes from around the world. Buy on Amazon Boy Overboard! Morris Gleitzman Full of suspense and cliff-hangers, this book is proving very popular in Upper Key Stage 2 classrooms. The story follows Jamal, a boy from a war-torn part of Afghanistan. When the government discovers that Jamal's mother is illegally running a school, his family is forced to leave home and they try to seek asylum in Australia. The journey is frightening and full of dangers and when Jamal finally reaches Australia, it does not turn out to be quite as welcoming as he expected. A gripping text that tackles difficult issues head on in a sensitive but realistic way. We also recommend the sequel Girl Underground (available here). Buy on Amazon Kaya's Heart Song Diwa Tharan Sanders and Nerina Canzi This is an intriguing and mesmerising picture book set in the Malaysian jungle. Young Kaya is seeking her 'heart song' and journeys deep within the vibrant jungle, which is so beautifully portrayed in the illustrations using a dazzling palette of bright reds, oranges, purples and yellows set against the vegetatious backdrop of countless shades of green. When Kaya finds a mysterious carousel, the captivating music it produces leads Kaya to discover her own heart song. This is a truly unique picture book, grounded in the values of mindfulness, and one that will leave young readers wide-eyed with surprise and wonder. Also features on: #bookpost Buy on Amazon Li's Chinese New Year Fang Wang and Jennifer Corfield This is a wonderful dual language book that tells the story in English and Mandarin, perfect for exposing pupils to Chinese written characters or allowing Mandarin-speaking pupils to share in the narrative. The story is about a boy called Li, who needs to help his family to prepare for their exciting Chinese New Year celebrations as well as to find out about the different zodiac animals in order to decide which character to play in his school assembly. We think that it is hugely important to have dual language books in your classroom library and this one is perfect for the theme of cultural celebrations. Buy on Amazon Sleep Well, Siba & Saba Nansubuga Nagadya Isdahl and Sandra van Doorn We are big fans of Sleep Well, Siba & Saba, an important book for celebrating diversity. This stunningly illustrated picture book offers a snapshot into life for two sisters growing up in Uganda, with a delightful story that rejoices in the precious details of the sisters' day to day lives as well as with their hopes and dreams for the future. We love the beautiful and detailed illustrations and the uplifting story with its almost lullaby-like style and poetic sibilance, ready to captivate readers as they peep inside a fascinating window into everyday life in another culture. ​ Also featured on: #bookpost Buy on Amazon Kasia's Surprise Stella Gurney and Petr Horácek An uplifting book that represents one Polish girl's experience of living in the UK. Kasia misses her old home in Poland, especially her friends and family, and finds it hard to like her new home in England. When her grandparents arrive from Poland for a surprise visit, Kasia finds delight in showing them around her town and realises that she is fonder of her new home than she thought. Buy on Amazon Making Friends: Emily Learns About Tolerance Deborah Chancellor and Elif Balta Parks This story explores the themes of mutual respect and tolerance in a way that is relatable to young children. When Emily observes how different the girl living next door to her is, she feels unsure of whether they can play together. The girl and her family visit the mosque and sometimes speak in a different language. At the end of the story Emily discovers that feelings of uncertainty can be normal when families are different to each other, but it does not mean the girls cannot be good friends. We like the handy teachers' notes in the back of the book that suggest related activities and discussion points on the theme of tolerance. This book is a good choice for KS1 and reception. Buy on Amazon Young, Gifted and Black Jamia Wilson and Andrea Pippins This is an eye-catching anthology that celebrates the inspirational achievements of fifty-two trailblazing black women and men, including artists, sports legends, scientists and activists among many others. Each page contains a short biography of an influential figure, perfectly accessible in language and length to suit primary-aged children. The text on each page is set against a brightly-coloured background containing a dynamic portrait of the featured individual, accentuated by colours and patterns - such as crowns and stars - that add to the celebratory feel of the book. Many of the biographies mention, without being militant, ways in which each figure overcame prejudice and followed their dreams. ​ Find out more about this text on our Reading for Pleasure Blog.