Recommended children's booklists sorted by age or topic...
Top Five Detective Stories for Children - Katherine Woodfine
Katherine Woodfine - author of The Taylor & Rose Secret Agents series - shares five recommendations for children who love detective fiction.
Ted and his sister Kat watch their cousin Salim climb aboard the London Eye. But when his pod returns to the ground and the doors open, Salim has completely vanished. Where could Salim have gone? Has he been kidnapped — or worse? With the police baffled by his disappearance, it's down to Ted to use his unique abilities to solve the mystery — following a trail of clues that lead across London, with Kat's help. Starring a brilliant young detective, Siobhan Dowd's 'howdunnit' is a real classic, which will keep you gripped from beginning to end.
Robin Stevens' Murder Most Unladylike mystery series brilliantly evokes the golden age murder mysteries of the 1930s: intrepid schoolgirl detectives Daisy and Hazel piece together clues, investigate suspects, assess crime scenes and bring murderers to justice — with plenty of bunbreaks along the way. First Class Murder is one of my favourites in the series, incorporating a clever 'locked room' mystery and a glamorous railway journey, in a delightful tribute to Agatha Christie's Murder on the Orient Express.
Lockwood & Co: The Screaming Staircase
I'm a huge fan of Jonathan Stroud's brilliantly spooky and suspenseful series about paranormal detectives Lockwood & Co. Set in an alternate London plagued by terrifying supernatural forces, it will send genuine shivers up your spine. In the first book, The Screaming Staircase, Lucy Carlyle finds a job at Lockwood & Co, a psychic detective agency run by the mysterious Anthony Lockwood. But can his ramshackle gang of young ghost-hunters survive the night in one of the most haunted houses in England?
11-year-old Laura moves to live with her uncle in Cornwall, where she soon discovers mystery is in store. Why won't her uncle let her go to Dead Man's Cove? Who has left a secret message in a bottle for Laura to find? The award-winning first book in Lauren St John's Laura Marlin series is an absolute delight. It has all the ingredients of a classic children's mystery story: friendship, adventure, a seaside setting and of course, a loyal dog.
When their art teacher is mysteriously murdered during the summer holiday, sisters Nik and Norva turn detective to solve the case and find his killer. With a modern-day urban setting in a high-rise block, this entertaining whodunnit will keep you turning the pages. A sequel, Mic-Drop, sees the smart and curious young sleuths investigate the suspicious death of a pop-star — and I hope there will be lots more mysteries to come for Norva and Nik.
--------------------------------------------------------
Katherine Woodfine & Karl James Mountford
Please reload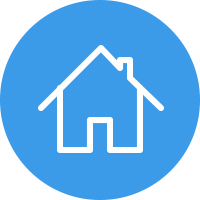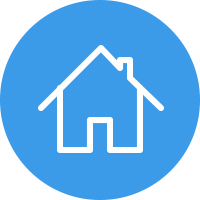 op Five Classic Animal Stories - Anna Fargher Anna Fargher - author of the Umbrella Mouse books - has picked out her favourite classic stories about animals. ​ Born Free Joy Adamson On first reading this book, aged nine or ten, I instantly became obsessed. Set in the wilds of Africa, the incredible true story about the love and friendship shared by humans and a lioness is utterly compelling. Buy Online Watership Down Richard Adams This quest to find a new home, told through the eyes of rabbits, is unforgettable. It appealed to me when I was a child because I knew it was a bit scary, which made it more grown-up than my other children's books. It's one of my very favourite reads, and its themes of survival, friendship, cunning and bravery definitely influenced The Umbrella Mouse and Umbrella Mouse to the Rescue. Buy Online War Horse Michael Morpurgo The futility of war and the loss of innocence that Michael Morpurgo brilliantly conveys through the conscripted horse, Joey, is captivating and an absolute must-read for children learning about World War One. It also influenced the Umbrella Mouse books. Buy Online Charlotte's Web E.B. White When I was a child, I loved Charlotte for her intelligence, courage and guile, and her friendship with Wilbur is one of the most memorable in children's fiction. The book also taught me that death, although very sad, is part of life. It was the first book to make me cry. Buy Online The Incredible Journey Sheila Burnford The bond between pets and humans has never been stronger than in this 300-mile search for home. It's impossible not to fall in love with Luath the determined Labrador, Bodger, the cheeky old English Bull Terrier and Tao, the bold and resourceful Siamese cat during their epic journey of survival through the Canadian wilderness. Buy Online -------------------------------------------------------- The Umbrella Mouse Anna Fargher Anna's own animal stories, The Umbrella Mouse and The Umbrella Mouse to the Rescue, have been described as timeless tales of courage, resistance and friendship and are based on the true stories of animals caught in the conflict of WWII. Head to our blog for our review of the latest story.