Recommended children's booklists sorted by age or topic...
More ideas...
Click each book cover to view on Amazon.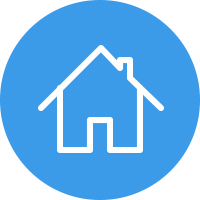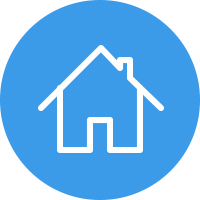 Since November 2014, the DfE and Ofsted are asking schools to demonstrate that they are promoting British Values, specifically the values of democracy, the rule of law, individual liberty and mutual respect and tolerance of those with different faiths and beliefs. We recommend some key books for your classrooms that help to promote these values. Democracy The Election Eleanor Levenson and Marek Jagucki This is an engaging picture book that explains what an election is and how the voting system works. Alex's family supports the party with stripes on their posters whereas Evie's family backs the party with spotty posters. But whoever wins the election, Alex and Evie will remain friends. With backing from elected representatives of all major political parties, The Election is an essential tool for learning about modern democracy in the UK. Buy on Amazon The Accidental Prime Minister Tom McLaughlin This is a popular and funny story about one boy's unexpected rise to power. When Joe tells a local news reporter exactly what he would do if he were in charge of the country, his video goes viral all over the world. Soon, people are calling for the current leader to resign and before long Joe ends up with the most extraordinary new job. The Accidental Prime Minister is a big hit with KS2 and a great springboard for helping pupils to reflect on the responsibility of leaders in democracies like the UK. Buy on Amazon Opal Plumstead Jacqueline Wilson Fiction meets political history in this gripping and moving story from popular author Jacqueline Wilson. When Opal's father is sent to prison, Opal must start work at the Fairy Glen sweet factory instead of following her dreams of going to university. But when Opal meets the legendary Mrs Pankhurst and her fellow suffragettes, she gains a growing awareness of just how far these women will go to pursue their democratic rights. Set during a significant turning point of British history when the Votes for Women movement was gaining traction and WW1 was about to begin, Opal Plumstead is an important book that offers an insight into how the suffrage movement helped to shape British democracy and one that carries a powerful message about fighting for what you believe in. Buy on Amazon All About Politics DK and Andrew Marr All About Politics is a children's information text about how the political system works in the UK. Find out how different systems and beliefs have developed, what modern democracy looks like, how laws are made and what happens behind the scenes in parliament. This book answers big questions through clear explanatory text and bright, appealing graphics. We particularly like the way that All About Politics explains how children can have their voices heard and get involved in politics. Buy on Amazon Rule of Law But Why Can't I? - A book about rules Sue Graves and Desideria Guicciardini Clearly presented for EYFS and KS1, this book introduces young children to the importance of rules. But Why Can't I? contains a fictional story supported by suggestions for activities and ideas to discuss, as well as a wordless storyboard that encourages children to tell the story in their own words. George thinks rules are silly, but when he refuses to stick to the rules he finds that it makes playing dangerous and no longer fun. George learns that rules are important for keeping everybody safe and happy. Buy on Amazon Mr Creep the Crook Allan Ahlberg and Andre Amstutz Mr Creep the Crook and his family are criminals. Even his dog Growler is bad. When he escapes from jail and heads to the seaside, Mr Creep finds out that breaking the law is not such a good idea after all. This is part of the Happy Families series, which remains very popular with KS1. We also recommend Cops and Robbers and Burglar Bill by the same author (click links to view on Amazon). Buy on Amazon The Tulip Touch Anne Fine This is a powerful story exploring the question of how children can turn into criminals. Tulip, who has experienced deep cruelty at home, makes herself unpopular by skiving school, back talking the teachers and telling awful lies. Drawn in by Tulip's strange actions, a girl called Natalie witnesses Tulip becoming increasingly sinister and wonders exactly how far Tulip will go. This is a mesmerising book that grapples with sensitive and complex issues and is most suitable for upper KS2 classes ready to handle tough topics. The Tulip Touch can also be a tool for exploring the extent to which our personal experiences should inform the choices we make about treating others and following society's laws. Buy on Amazon Atticus Claw Breaks the Law Jennifer Gray and Mark Ecob This is an award-winning book that has proved to be a big hit with lower KS2. When Atticus, the world's greatest cat burglar, receives an intriguing message inviting him to a meeting, he packs his bags and sets off. The writer of the mysterious message turns out to be Jimmy the Magpie, infamous leader of a criminal gang. Jimmy challenges Atticus to steal every jewel in town, a criminal act that will leave the humans completely baffled. But when Atticus moves in with a police inspector's family, he starts to wonder whether a life of crime is really for him. Exciting, fast-paced and full of humour, Atticus Claw Breaks the Law is a great story to read aloud at story time. Buy on Amazon Individual Liberty My Little Book of Big Freedoms Chris Riddell and Amnesty International This is an inspiring picture book by Chris Riddell, former Children's Laureate. It contains drawings that encapsulate the freedoms and liberties people enjoy every day in Britain, but often take for granted. Each freedom is taken from the Human Rights Act and simplified as: life, protection, freedom, safety, fairness, justice, family, belief, thought, togetherness, love, solidarity, ownership, knowledge, hope and mercy. My Little Book of Big Freedoms is an excellent stimulus for the whole primary age range to reflect on the everyday liberties and protections that we often take for granted. Buy on Amazon Dogs Don't Do Ballet Anna Kemp and Sara Ogilvie This is a popular picture book with a message about the right to follow individual choices even when it means opting to be different from others. Biff is not like ordinary dogs. Instead of chasing sticks and scratching his fleas, Biff likes moonlight, music and walking on tiptoes. Biff does not see himself as a dog but as a ballerina. Can he follow his dreams despite the way others see him? Dogs Don't Do Ballet is an important story about allowing ourselves and others the freedom to express individual liberty. Buy on Amazon Mr Stink David Walliams From the hugely popular David Walliams, Mr Stink is a funny and thought-provoking story about giving individuals the chance to show you who they are without prejudging them. Chloe befriends Mr Stink, a local tramp with a bad smell and a big appetite for sausages. But when it looks as though Mr Stink might be driven out of town, Chloe decides to hide him in the garden shed. As she gets to know Mr Stink, Chloe discovers that there can sometimes be a lot more to people than first meets the eye and that there are ways that individuals can use their own personal freedoms and resources in order to help others. Buy on Amazon The Demon Headmaster Gillian Cross When Dinah starts at a new school, she finds that all the children are too well-behaved, apart from a handful including Lloyd and Harvey. Most of the pupils follow the headmaster's rules to the letter and they seem more like robots than individuals with their own personalities. Soon Dinah and her friends discover the headmaster's wicked plan to take over the whole country. The Demon Headmaster has proven popular in the classroom for over three decades and provides a good starting point for discussing how a school or society would look without the liberty to be individuals. Buy on Amazon Mutual respect and tolerance of those with different faiths and beliefs ​ We Are Britain! Benjamin Zephaniah and Prodeepta Das This is a collection of poetry from the performance poet Benjamin Zephaniah. The poems celebrate the diversity of British society by portraying different British children in their home environments. The children featured in We Are Britain! are from a range of backgrounds and cultures and it shows that despite their differences, the children have many similar preoccupations whatever their cultural background. Buy on Amazon Making Friends: Emily Learns About Tolerance Deborah Chancellor and Elif Balta Parks. This story explores the themes of mutual respect and tolerance in a way that is relatable to young children. When Emily observes how different the girl living next door to her is, she feels unsure of whether they can play together. The girl and her family visit the mosque and sometimes speak in a different language. At the end of the story Emily discovers that feelings of uncertainty can be normal when families are different to each other, but it does not mean the girls cannot be good friends. We like the handy teachers' notes in the back of the book that suggest related activities and discussion points on the theme of tolerance. This book is a good choice for KS1 and reception. ​ Also features on: #bookpost Buy on Amazon A Faith Like Mine Laura Buller This book uses photographs and detailed personal accounts to offer insights into different faiths as experienced by children. A Faith Like Mine is a helpful book for learning about how different faiths may look in a diverse selection of children's lives. Buy on Amazon The Island Armin Greder This is a powerful picture book suitable for upper KS2. When the inhabitants of an island discover a naked man and his tattered raft washed up on their beach, they are reluctant to take him in because he seems so vastly different. The islanders refuse to give the man a job or treat him as their equal. As their fear and hatred grow and grow, the islanders eventually send the man to death, opting to turn their island into a stark fortress where strangers are not accepted. The Island is a captivating story that serves as a good starting point for discussions about prejudice and how a society can be shaped by the way it deals with people who have physical, spiritual or cultural differences. Buy on Amazon Two Monsters David McKee Two Monsters, a fun picture book by the creator of Not Now Bernard, is an important story about learning to respect other people's viewpoints. Two monsters that live on either side of a mountain can hear each other but not see each other. One day they argue about whether day is departing or night is arriving. As their argument gets out of hand, they throw rocks and destroy their mountain until finally they are able to respect each other's point of view and live peacefully together.