Recommended children's booklists sorted by age or topic...
Five Books that Made Me Laugh - Martin Howard
I never get tired of banging on and on about funny books, because they're important books. (I swear I'm not just saying that because I write funny books!) Whatever your brand of humour – dark, silly, clever, snippy, absurd - laughter has a bazillion benefits from relieving stress to helping people connect with each other. Researchers have even shown it helps us live longer. If the emotional, mental and physical benefits aren't enough, ask yourself - is there anything that makes life feel as great as a laugh that leaves your face aching? Well, alright, maybe, but you won't find it in a book. So, when BooksforTopics asked me to pick a theme for my five books, I was a rat up a drainpipe. Here are five funny books I couldn't do without …
This book – and the entire series – is the cat's pyjamas of funny books. Obviously, I'm waaay too old to have read it when I was a child, but I bought it to read to my children and WOW. I mean, like really: WOW! I was used to reading Roald Dahl and stuff like that. Now Dahl is funny, don't get me wrong. But not Mr Gum funny. Mr Gum takes funny to a completely different planet. It was the first children's book that made me properly howl with laughter from beginning to end. There were times when me and the kids were sat cross-legged on the bed unable to breathe and with tears streaming down our faces. Now that is how you do a funny book.
OK, so this one isn't a laugh-out-loud side-splitter but it is important to me. I LOVE humour that takes you to unexpected places and what could be more unexpected than an alphabet primer with a body count? Gorey paints it black: a child dies on every page, and while it's only about 200 words long they're 200 words of gasp-shock-funny. For me, it was a lesson in how dark you can go with children's humour. The Gashlycrumb Tinies was a major influence on a book I wrote called How to Cook Children, which was a recipe book for witches using kids as ingredients.
The Colour of Magic was Pratchett's first Discworld book. It came out when I was thirteen and I gobbled it, and then every other book he ever wrote. It was different from anything that had come before: sui generis, I think posh people call it. In a class of its own. Rubbish wizards, elderly barbarian heroes with false teeth, a flat planet carried on the back of a giant turtle … The Colour of Magic took tired ideas in fantasy writing and turned them on their head, creating something completely new and fresh. Also, did I mention funny? So, so funny. I still read the entire Discworld series from start to finish at least once a year and it always makes me think the world is a better place for having had Terry Pratchett in it.
The Hitch-hiker's Guide to the Galaxy
Hmm, another book that's not really a children's book but I'm not a fan of banding books by age and any confident reader from about eleven up could easily handle this. Not least because it'll have them snorting with laughter from the get-go and that always keeps the pages turning. Again, it's a game-changer book - one that set a new bar in both humour and science-fiction writing – and I can still remember reading it for the first time. The Hitch-hiker's Guide was one of those rare and beautiful books that leaves your eyeballs hanging out of your head, not quite believing a writer could be this funny or this good.
For various reasons I have an emotional connection with all the above books, but there's loads of other amazingly funny stuff out at the moment. I would have sponged up today's funny books when I was a young reader. Jennifer Killick's Alex Sparrow, Swapna Haddow's Dave Pigeon series, Sam Copeland's Charlie Changes into a Chicken, Dashe Roberts' Bigwoof Conspiracy … I could go on and on. Elys Dolan's '… For Beginners' (Knighthood, Wizarding, Royalty) books stand out because they're exactly my sense of humour: absurd, unexpected, and deeply, deeply silly. Just when you think the adventures of Dave the dragon and his mate Albrecht the goat cannot get any more ridiculous, Dolan somehow finds another level of absurd. Dragons in legwarmers doing lunges? Count me in!
Many thanks to Martin for compiling this guest booklist for us. We couldn't leave this list of laugh-out-loud stories there without adding Martin's own Alfie Fleet series!
The Cosmic Atlas of Alfie Fleet
Fasten your seatbelts and brace yourself for a rip-roaring adventure into the cosmos. Brimming with humour, imagination and all things wacky, The Cosmic Atlas of Alfie Fleet is reminiscent of the stories of Douglas Adams written with a younger audience in mind. With a plot that feels like anything could happen next, this is the kind of story that will appeal to readers who love to laugh at the wacky and the unexpected. Read our full review on the blog.
Alfie Fleet's Guide to the Universe
Alfie Fleet and the Professor are on a planet-hopping quest-keep up if you can! With the Universal Travel Agency about to open its doors, Alfie's adding the last few entries to his Guide to the Universe when disaster strikes in the form of an old adversary. Alfie needs help fast . . . and he only has to travel through a few galaxies to find it!
Please reload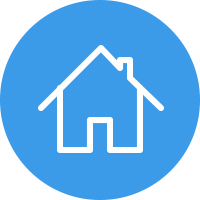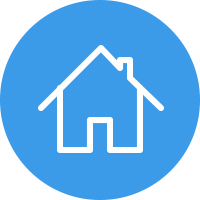 Five Books that Made Me Laugh - Martin Howard I never get tired of banging on and on about funny books, because they're important books. (I swear I'm not just saying that because I write funny books!) Whatever your brand of humour – dark, silly, clever, snippy, absurd - laughter has a bazillion benefits from relieving stress to helping people connect with each other. Researchers have even shown it helps us live longer. If the emotional, mental and physical benefits aren't enough, ask yourself - is there anything that makes life feel as great as a laugh that leaves your face aching? Well, alright, maybe, but you won't find it in a book. So, when BooksforTopics asked me to pick a theme for my five books, I was a rat up a drainpipe. Here are five funny books I couldn't do without … You're a Bad Man, Mr Gum Andy Stanton This book – and the entire series – is the cat's pyjamas of funny books. Obviously, I'm waaay too old to have read it when I was a child, but I bought it to read to my children and WOW. I mean, like really: WOW! I was used to reading Roald Dahl and stuff like that. Now Dahl is funny, don't get me wrong. But not Mr Gum funny. Mr Gum takes funny to a completely different planet. It was the first children's book that made me properly howl with laughter from beginning to end. There were times when me and the kids were sat cross-legged on the bed unable to breathe and with tears streaming down our faces. Now that is how you do a funny book. Buy Online The Gashlycrumb Tinies Edward Gorey OK, so this one isn't a laugh-out-loud side-splitter but it is important to me. I LOVE humour that takes you to unexpected places and what could be more unexpected than an alphabet primer with a body count? Gorey paints it black: a child dies on every page, and while it's only about 200 words long they're 200 words of gasp-shock-funny. For me, it was a lesson in how dark you can go with children's humour. The Gashlycrumb Tinies was a major influence on a book I wrote called How to Cook Children, which was a recipe book for witches using kids as ingredients. Buy Online The Colour of Magic Terry Pratchett The Colour of Magic was Pratchett's first Discworld book. It came out when I was thirteen and I gobbled it, and then every other book he ever wrote. It was different from anything that had come before: sui generis, I think posh people call it. In a class of its own. Rubbish wizards, elderly barbarian heroes with false teeth, a flat planet carried on the back of a giant turtle … The Colour of Magic took tired ideas in fantasy writing and turned them on their head, creating something completely new and fresh. Also, did I mention funny? So, so funny. I still read the entire Discworld series from start to finish at least once a year and it always makes me think the world is a better place for having had Terry Pratchett in it. Buy Online The Hitch-hiker's Guide to the Galaxy Douglas Adams Hmm, another book that's not really a children's book but I'm not a fan of banding books by age and any confident reader from about eleven up could easily handle this. Not least because it'll have them snorting with laughter from the get-go and that always keeps the pages turning. Again, it's a game-changer book - one that set a new bar in both humour and science-fiction writing – and I can still remember reading it for the first time. The Hitch-hiker's Guide was one of those rare and beautiful books that leaves your eyeballs hanging out of your head, not quite believing a writer could be this funny or this good. Buy Online Knighthood for Beginners Elys Dolan For various reasons I have an emotional connection with all the above books, but there's loads of other amazingly funny stuff out at the moment. I would have sponged up today's funny books when I was a young reader. Jennifer Killick's Alex Sparrow, Swapna Haddow's Dave Pigeon series, Sam Copeland's Charlie Changes into a Chicken, Dashe Roberts' Bigwoof Conspiracy … I could go on and on. Elys Dolan's '… For Beginners' (Knighthood, Wizarding, Royalty) books stand out because they're exactly my sense of humour: absurd, unexpected, and deeply, deeply silly. Just when you think the adventures of Dave the dragon and his mate Albrecht the goat cannot get any more ridiculous, Dolan somehow finds another level of absurd. Dragons in legwarmers doing lunges? Count me in! Buy Online Many thanks to Martin for compiling this guest booklist for us. We couldn't leave this list of laugh-out-loud stories there without adding Martin's own Alfie Fleet series! The Cosmic Atlas of Alfie Fleet Martin Howard Fasten your seatbelts and brace yourself for a rip-roaring adventure into the cosmos. Brimming with humour, imagination and all things wacky, The Cosmic Atlas of Alfie Fleet is reminiscent of the stories of Douglas Adams written with a younger audience in mind. With a plot that feels like anything could happen next, this is the kind of story that will appeal to readers who love to laugh at the wacky and the unexpected. Read our full review on the blog. Buy Online Alfie Fleet's Guide to the Universe Martin Howard Alfie Fleet and the Professor are on a planet-hopping quest-keep up if you can! With the Universal Travel Agency about to open its doors, Alfie's adding the last few entries to his Guide to the Universe when disaster strikes in the form of an old adversary. Alfie needs help fast . . . and he only has to travel through a few galaxies to find it! Buy Online