Recommended children's booklists sorted by age or topic...
5 Picture Books Celebrating The Joy Of Childhood - Ashok Banker
With his own new picture book 'I am Brown' celebrating being a child, Ashok Banker picks out 5 favourite picture books that celebrate the joys of childhood.
Richard T. Morris & LeUyen Pham
A beautifully illustrated picture book that tells a mostly visual story about a bear that falls into a river. Don't worry, he's fine! He finds a tree trunk to carry him downriver and as he drifts along, he picks up a whole bunch of other animals. That's really all there is to the story but what makes it a fun, memorable experience is the sheer variety of friends he makes: there's funny Froggy, Turtles in a tizzy, beaming Beaver, raucous Raccoons, dazed Duckie (the adjectives are all mine) and what seems a simple trip downstream ends up seeming a wild adventure. Isn't that what the best moments of childhood friendship are about? Making unexpected friends and having little daily adventures with them that don't seem like much when we look back as adults but seemed so epic at the time? You had to be there to really feel it! Bear Came Along gave me a glimpse back of some of those childhood adventure years.
Adam Rubin & Daniel Salmieri
Just the title itself contains such a fun, crazy idea. Did you know dragons love tacos? Or that when they eat spicy salsa, it makes them snort smoke and belch fire? Or that they're the original party animals? The writer and illustrator take this outrageous concept and go to town with it. I love how the protagonist, a little boy with a dog, has his own house and lives alone, and has dragons for friends. It's a fantasy about partying with your friends, but it's also an expression of how over-the-top childhood imagination can get. When you're that age and you bite into a really hot chilli or jalapeno pepper...oh, man! It really does feel like you could belch flames! At the heart of the book lies the simple realisation: the dragons are just like kids who want to party without adult supervision and have a good time. But they have to know their limits too. Be warned: you will have a hankering for crunchy hardshell tacos after you finish reading this one!
Ashok Banker & Sandhya Prabhat
All right, so I snuck my own debut picture book into this list! As a child of very mixed parentage - Irish-Portuguese-Sri Lankan-Indian - I grew up in a country (India) where there weren't very many children like myself. And not a single book about children like me. It was okay. I grew up loving books and reading and still do. I even grew up to make a living from books! I moved to the USA a few years ago, and had the great pleasure of seeing my own grandchild, whom I spend most of my daytime hours with now. She's even more mixed than I am: apart from all my ancestry, she's also Belgian on her mother's side. She's white like her mum and I'm brown, like her dad, and we're a family of many colours, races, faiths, cultures, nationalities. But the one thing we all have in common is that children are children. And childhood is the most wonderful, magical time of our lives. It's the greatest adventure we have and the happiest celebration of life itself. I AM BROWN captures the variety and diversity of children everywhere, whatever their nationality, creed, culture, race, religion (or lack of it), or identity. They just happen to be brown just as all the children in the books I grew up reading (and still love reading) just happen to be white. Because children are children and deserve to be celebrated!
Tillman's picture books are a genre unto themselves. Her illustrations are photo-realistic in style yet wildly imaginative in content. It makes for an unusual mix. Each doublespread splash image is a complete adventure story unto itself, except you have to supply the story and details yourself. All she gives us is that extravagant visual with a couple of lines celebrating the (impossible and improbable) achievements of several children. A kid who wins a tug of war against two huge bears? Check. A child who rides a lion and storms a castle? Check. A little tyke who has a staring contest with a formidable dragon - and it's the dragon who's intimidated? Check! Tillman gives us one ludicrously over-the-top image after another accompanied by simple congratulatory lines that basically echo the book's title in different ways. It's a book about self-affirmation, about validation, about praising children for what they do, because just getting through childhood successfully really is just as formidable as besting a bunch of bears, or dragons or castles. You rock, kids!
The Wonderful Things You Will Be
This picture book will always have a special place on my bookshelf and in my heart. It was the first book I ever read to my granddaughter when she was just a tiny little thing barely a few months old. Over the following months, it endured as her favorite book too, and that first hardcover copy was read to pieces (quite literally). Martin's perfect rhymes and poetic language match her soulful illustrations perfectly. She portrays a whole spectrum of childhood experiences and brings them alive so simply yet elegantly. This is a book that never fails to leave me with a lump in my throat and a smile on my face when I reach the end, because it's about the sheer joy and wonder of being a child, and we all wish our children the very best in life.
Many thanks to Ashok Banker for compiling this guest booklist for us! Head over to our blog to read more about Ashok's new book, I Am Brown.
Please reload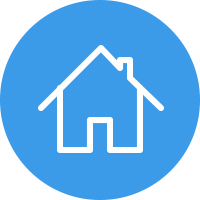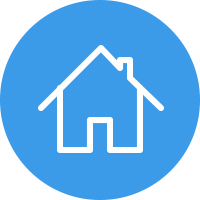 Picture Books Celebrating The Joy Of Childhood - Ashok Banker With his own new picture book 'I am Brown' celebrating being a child, Ashok Banker picks out 5 favourite picture books tht celebrate the joys of childhood. ​ Bear Came Along Richard T. Morris & LeUyen Pham A beautifully illustrated picture book that tells a mostly visual story about a bear that falls into a river. Don't worry, he's fine! He finds a tree trunk to carry him downriver and as he drifts along, he picks up a whole bunch of other animals. That's really all there is to the story but what makes it a fun, memorable experience is the sheer variety of friends he makes: there's funny Froggy, Turtles in a tizzy, beaming Beaver, raucous Raccoons, dazed Duckie (the adjectives are all mine) and what seems a simple trip downstream ends up seeming a wild adventure. Isn't that what the best moments of childhood friendship are about? Making unexpected friends and having little daily adventures with them that don't seem like much when we look back as adults but seemed so epic at the time? You had to be there to really feel it! Bear Came Along gave me a glimpse back of some of those childhood adventure years. Buy Online Dragons Loves Tacos Adam Rubin & Daniel Salmieri Just the title itself contains such a fun, crazy idea. Did you know dragons love tacos? Or that when they eat spicy salsa, it makes them snort smoke and belch fire? Or that they're the original party animals? The writer and illustrator take this outrageous concept and go to town with it. I love how the protagonist, a little boy with a dog, has his own house and lives alone, and has dragons for friends. It's a fantasy about partying with your friends, but it's also an expression of how over-the-top childhood imagination can get. When you're that age and you bite into a really hot chili or jalapeno pepper...oh, man! It really does feel like you could belch flames! At the heart of the book lies the simple realisation: the dragons are just like kids who want to party without adult supervision and have a good time. But they have to know their limits too. Be warned: you will have a hankering for crunchy hardshell tacos after you finish reading this one! Buy Online I Am Brown Ashok Banker & Sandhya Prabhat All right, so I snuck my own debut picture book into this list! As a child of very mixed parentage - Irish-Portuguese-Sri Lankan-Indian - I grew up in a country (India) where there weren't very many children like myself. And not a single book about children like me. It was okay. I grew up loving books and reading and still do. I even grew up to make a living from books! I moved to the USA a few years ago, and had the great pleasure of seeing my own grandchild, whom I spend most of my daytime hours with now. She's even more mixed than I am: apart from all my ancestry, she's also Belgian on her mother's side. She's white like her mum and I'm brown, like her dad, and we're a family of many colours, races, faiths, cultures, nationalities. But the one thing we all have in common is that children are children. And childhood is the most wonderful, magical time of our lives. It's the greatest adventure we have and the happiest celebration of life itself. I AM BROWN captures the variety and diversity of children everywhere, whatever their nationality, creed, culture, race, religion (or lack of it), or identity. They just happen to be brown just as all the children in the books I grew up reading (and still love reading) just happen to be white. Because children are children and deserve to be celebrated! Buy Online I Knew You Could Do It! Nancy Tillman Tillman's picture books are a genre unto themselves. Her illustrations are photo-realistic in style yet wildly imaginative in content. It makes for an unusual mix. Each doublespread splash image is a complete adventure story unto itself, except you have to supply the story and details yourself. All she gives us is that extravagant visual with a couple of lines celebrating the (impossible and improbable) achievements of several children. A kid who wins a tug of war against two huge bears? Check. A child who rides a lion and storms a castle? Check. A little tyke who has a staring contest with a formidable dragon - and it's the dragon who's intimidated? Check! Tillman gives us one ludicrously over-the-top image after another accompanied by simple congratulatory lines that basically echo the book's title in different ways. It's a book about self-affirmation, about validation, about praising children for what they do, because just getting through childhood successfully really is just as formidable as besting a bunch of bears, or dragons or castles. You rock, kids! Buy Online The Wonderful Things You Will Be Emily Winfield Martin This picture book will always have a special place on my bookshelf and in my heart. It was the first book I ever read to my granddaughter when she was just a tiny little thing barely a few months old. Over the following months, it endured as her favorite book too, and that first hardcover copy was read to pieces (quite literally). Martin's perfect rhymes and poetic language match her soulful illustrations perfectly. She portrays a whole spectrum of childhood experiences and brings them alive so simply yet elegantly. This is a book that never fails to leave me with a lump in my throat and a smile on my face when I reach the end, because it's about the sheer joy and wonder of being a child, and we all wish our children the very best in life. Buy Online Many thanks to Ashok Banker for compiling this guest booklist for us! Head over to our blog to read more about Ashok's new book, I Am Brown