Recommended children's booklists sorted by age or topic...
April 2020 - Books of the Month
More new releases for March
Click each book cover to view on Amazon.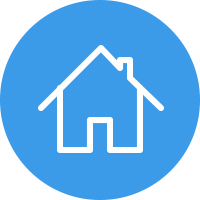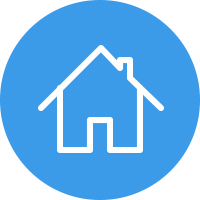 You may also like our booklists
TrooFriend Kirsty Applebaum A thoroughly modern narrative about the ethics of artificial intelligence with relatable domestic themes of friendship, family and identity. With busy working parents, Sarah longs for a pet for company. Her parents agree that some company would be good for Sarah and it soon arrives, but not quite in the form that Sarah was hoping for. Instead, Sarah receives a Jenson & Jenson TrooFriend 560 Mark IV - a robot marketed as an artificially intelligent 'better choice' of playmate who is like a human child but does not bully, harm, lie or envy. It takes Sarah a while to warm up to her new friend, which she names Ivy. At first, Sarah interacts with Ivy only to please Mum, but is quick to flick the off-switch as soon as possible. But slowly, Sarah and Ivy start to become true friends, bonding over hairstyles, clothing and art. Ivy tries to help Sarah with friendship problems at school, and soon Sarah finds herself wondering whether her human-like friend might have feelings of her own. When a fault in Ivy's model is announced and all TrooFriend 560 Mark IVs are recalled to the factory for destruction, Sarah finds herself embroiled in a battle of android rights that centres around the very essence of what it means to be human. In the current times, the offer of a robotic companion to entertain the children of busy, working parents would be an easy sell. But when it comes to real relationships and emotions, things are rarely straightforward, and the potential issues of replacing humans with androids emerge early in the plot. The narrative is told from the first-person perspective of TrooFriend robot Ivy, which gives the story a unique edge and immediately plunges the reader into considering the book's key questions around what gives androids (or anyone) rights, identity and worth. Ivy's voice develops gradually through the book, from a series of repeated, pre-programmed platitudes to an independent flow of consciousness affected by human connections. The evolution of Ivy's voice occurs in increments so small - and is so skillfully written - that you hardly notice it happening, as she moves away from her programming and develops a real personality of her own. Ivy's self-liberation emerges in parallel with Sarah beginning to treat her as an equal rather than an object; this makes a really interesting thread of the plot that could develop into much thought and discussion around wider issues of oppression and human rights. There's plenty of humour to be found too in Ivy's sharp observations about human behaviour and despite the ambitious nature of its themes the story never feels too heavy. It's a relatively quick read with a gripping storyline, but the questions it raises about human nature, the ethics of artificial intelligence and the complications of android rights will stay in your musings for quite some time after finishing. Buy Online Under Your Feet: Soil, Sand and Other Stuff Marc Redmile-Gordon, Jackie Stroud & Wenjia Tang From the moment you touch the wonderfully textured cover of 'Under Your Feet', you realise that you are on very special sensory journey of discovery. ​ The book, created in conjunction with The Royal Horticultural Society, gives children the chance to really 'dig deep' into life under the soil. Dr Jackie Stroud's comprehensive knowledge of the subject matter (she has a twitter handle worth following - @wormscience) gives the book the level of detail and understanding without overwhelming younger readers. It is clear that she has a passion for soil which shines through every lovingly researched page. ​ When you open the book, each double-page spread details a different aspect of soil and our relationship with it; from information on why we need soil to looking at soil around the world (there's even a couple of pages about soil in outer space!). The information is written in a very accessible style, with small captions dotted around each page and a useful glossary at the back. ​ The illustrations make this book particularly engaging. As you can imagine, a book about soil will have a colour palette of browns, greens and oranges. The illustrator, Wenjia Tang, has used pencil drawings, combined with photographs to create gorgeous images that give the reader a sense of what the world under our feet truly feels like. ​ For those children who enjoy getting their hands dirty, there are ideas for practical activities, such as making a 'microbe meal' in a sock! It is a great resource and would be perfect for accompanying geographical or environmental topics, as well as forest school in KS1 or lower KS2. ​ Reviewer: Claire Coates Buy Online The Strangeworlds Travel Agency L.D. Lapinski Pack your bags and get ready to hop into a world of adventures - or more like an adventure of worlds. I was drawn to the simple and exciting concept of this middle-grade fantasy from the start; a travel agency where you jump into a suitcase to be transported to hundreds of other worlds. 12-year-old Flick accidentally stumbles into the Strangeworlds Travel Agency shortly after moving to a new town. Quick to discover there's something unusual here, curiosity gets the better of Flick and before long she ends up on a flash-bang-crash of an adventure through weird and wonderful new worlds. Along the way, Flick explores unchartered aspects of her own identity in a clever parallel to her physical world-hopping. This sparky new fantasy for middle-grade readers introduces a vivid and varied host of magical settings and nuanced characters. The whole narrative is shrewdly written - with nothing being quite as one might expect. Wonder and peril mix in all the right measures to make an edge-of-your-seat expedition into the deepest imagination, with themes that will resonate well with modern readers aged 9-12. Buy Online Bear Shaped Dawn Coulter-Cruttenden Inspired by the true story of Jack and his beloved Bear, this is a gentle and tender picture book exploring the relatable experience of treasuring a toy and touching on themes of loss, growing up and helping others. Jack and his well-loved teddy bear are inseparable. Bear helps Jack to calm down when the world around him seems a bit too much, and provides both comfort and companionship through each day's up and downs. When Jack loses Bear after a trip to the park, he is inconsolable. Such is the impact of the loss, that Jack's family go to great lengths to find the missing toy, putting up posters and making appeals to friends and strangers online. Jack feels a bear-shaped hole inside of him and there are reminders about Bear everywhere - the clouds, the puddles, the bus stop sign, the front door. Strangers respond to the appeal in kindness by sending Jack all sorts of replacement bears - old bears, new bears, big bears and small bears arrive in the post, but none of them are Bear. Over time, Jack begins to come to terms with his loss and decides to re-gift the bears to others in need. This is a beautiful picture book made all the more poignant by being based on a true story of an autistic boy's search for his missing bear. Many children hearing the story will have come across enough missing toy stories to quickly predict that Jack will lose the bear - but the resolution takes a less expected path when Jack never gets his own Bear back. The delicate and detailed illustrations portray Jack's emotions closely and the details in the background are delightful (we spot more brilliantly concealed 'bear-shaped' items each time we read it). Despite Jack's disappointment at losing Bear, the story is an uplifting one and Jack's decision to share the new bears with other children is both touching and inspiring. Buy Online The Super Miraculous Journey of Freddie Yates Jenny Pearson & Rob Biddolph This is a must-read for children who love funny books - or in fact for anyone who loves to laugh. Mates on a mission, mistaken identities, raw onion eating contests, taxi-driving-criminals-busting-through-the-rolling-Welsh-landscape and sheep aplenty are all thrown into a melting pot of gaff-a-minute adventuring and stirred through a warm-hearted narrative that focuses on themes of friendship, identity, family and experiencing grief. Eleven-year-old Fred is heartbroken when his grandmother dies. When he finds a letter from her that reveals details of his own biological father, Alan Froggley (who abandoned his mother before Fred was born), Fred ups and leaves on a mission to seek out Alan for himself. With his two best friends in tow (both of whom have their own reasons for wanting to escape home for a few days), Fred heads to Wales on an adventure of a lifetime. It's not clear what Fred is expecting to happen when - or if - he finds his dad. Perhaps he wants an explanation, or simply a connection. Maybe it's curiosity - or maybe his answer to the sense of loss he feels over his grandmother is to complete this particular part of his family puzzle. Either way, Fred is certain of one thing; he absolutely must find Alan Froggley. What follows is a slapstick romp across Wales, where a wild goose chase powered by a series of incredible co-incidences leads Fred and his friends to re-assess the things that really matter in life. The narrative is full of fun - from humorous insights into the quirky characters (including the aspects of family life that drive them nuts) to the endless run of blunders by the trio of friends, like accidentally cooking their clothes and ending up on the news wearing superhero costumes. Jenny Pearson's brand of observational humour is perfectly pitched for the 8-11 readership. But what gives the story a real edge for me is its heartfelt warmth - shown through the authenticity of the boys' relationship and the value the story places on family life. A frolic-filled laugh-a-minute tale that will no doubt be in high demand among KS2 reader.