Recommended children's booklists sorted by age or topic...
More ideas...
Click each book cover to view on Amazon.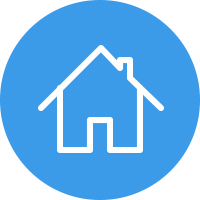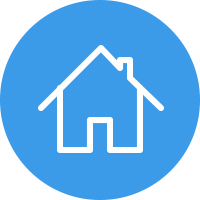 Journey to Jo'burg Beverley Naidoo This thought-provoking novel is set in South Africa in the time of Apartheid. The gripping and empathetic story will draw pupils into engaging imaginatively with what life would have been like for families living during this time of racial segregation. A very popular choice for upper KS2. Buy on Amazon The Akimbo Adventures Alexander McCall Smith This book contains three stories about nature at its most wild and thrilling. Akimbo lives on the edge of an African game reserve where he helps his father to protect the animals in their natural habitat. In these adventures he saves elephants from sneaky poachers, rescues a trapped lion cub and saves a man from the jaws of a crocodile. Highly recommended for KS2. ​ Also featured on: Plants & Animals KS2 Buy on Amazon Lila and the Secret of Rain David Conway & Jude Daly This is a beautiful picture book that depicts a Kenyan village during a drought. Rain has not come down for months and the sun beats hard on the villagers, affecting the people, plants and animals. When a young girl called Lila hears a story from her grandfather about the secret of making the rain come back, she sets about on her own quest to save her village. Also featured on: Recommended Books for Year 2 Buy on Amazon The Hunter Paul Geraghty Filled with detailed artwork portraying different African animals in their natural environment, this picture book tells the story of a girl called Jamina who likes to play at pretending to be a hunter. One day she discovers an elephant in distress and sees first hand the devastating effect on the natural world caused by poachers. This is a beautifully illustrated picture book with a thought-provoking message at its heart. Buy on Amazon One Day on our Blue Planet: In the Savannah Ella Bailey Part of the popular 'One Day on our Blue Planet' series, this beautifully illustrated picture book charts the wildlife in the Savannah across the course of a whole day. Informative and visually appealing with accessible text, this non-fiction series is a winner for KS1 classrooms. Buy on Amazon Handa's Surprise Eileen Browne This picture book charts the journey of a girl called Handa as she carries fruit to her friend in a neighbouring village. Little does Handa realise that along the way there are animals that have also got their eyes on the lovely fruit in her basket. A fun and colourful story that is a hugely popular choice in EYFS. Buy on Amazon Sleep Well, Siba & Saba Nansubuga Nagadya Isdahl & Sandra van Doorn This stunningly illustrated picture book offers a snapshot into life for two sisters growing up in Uganda, with a delightful story that rejoices in the precious details of the sisters' day to day lives as well as with their hopes and dreams for the future. The uplifting story has an almost lullaby-like style and poetic sibilance, ready to captivate readers as they peep inside a fascinating window into another culture. Also featured on: Books that celebrate cultural diversity Buy on Amazon African Tales: A Barefoot Collection Gcina Mhlophe & Rachel Griffin This is an anthology of stories from different traditions across Africa. Well-pitched for use across KS2, this book is colourful and visually appealing with illustrations made in the style of hand-sewn embroidered bead work. As well as the diverse range of stories, there is also a short introduction to the country that each one is from. This is an excellent anthology to introduce pupils to stories from other cultures. Buy on Amazon The Butterfly Lion Michael Morpurgo This novel, by the popular children's author Michael Morpurgo, is the inspirational tale of a young boy called Bertie, who grows up in Africa and befriends a white lion cub. Will their friendship last over time when they are both sent abroad? This is a text that will starkly contrast the wild plains of Africa to the setting of a stiff boarding school in England, and the moving storyline will have pupils hanging onto your every word. There is also an accompanying Read & Respond guide available on Amazon. Buy on Amazon Anna Hibiscus Atinuke Anna Hibiscus is a young girl who lives in an African city with her family. This early chapter book is an excellent choice for KS1 and the story collection offers a window into what everyday life might look like for one child growing up in one part of amazing Africa. Also featured on: Recommended books for Year 2 Buy on Amazon The White Giraffe Lauren St John This is the first novel in Lauren St John's popular series. When a young English girl called Martine moves to live with her grandmother on a South African game reserve, she finds herself feeling lonely and isolated. One night she sees a mysterious silver giraffe and as she begins to befriend it, a thrilling mystery begins to unravel. Also featured on: Recommended Books for Year 5 Buy on Amazon Meerkat Mail Emily Gravett This award-winning picture book is the tale of Sunny the Meerkat and is set in the Kalahari Desert. Filled with letters, flaps and detailed illustrations, this humorous story is popular with children of KS1 and lower KS2. ​ Also featured on: Recommended Books for Year 1 Buy on Amazon Long Walk to Freedom: Illustrated Children's Edition Nelson Mandela , Chris Van Wyk & Paddy Bouma This is a children's edition of 'Long Walk to Freedom', the famous biography of Nelson Mandela. Follow his inspiring story, from his childhood to his presidency to his passionate campaigns for justice and freedom. Buy on Amazon The Fastest Boy in the World Elizabeth Laird This is the story of a young Ethiopian boy called Solomon, who has a passion for running. He dreams of becoming a medal-winning athlete. Little does he know that soon he will need to run with all his might in a race to save his grandfather's life. This inspiring story was shortlisted for the prestigious Carnegie Medal. ​ Also featured on: Books that celebrate cultural diversity Recommended Reads for Year 5 ​ ​ Buy on Amazon Africa: Everything You Ever Wanted to Know Clive Gifford This colourful non-fiction text is part of the Lonely Planet Kids series called 'Not For Parents'. Filled with interesting and lesser-known facts about Africa, this book covers topics like mummified monkeys, desert races and gorilla whisperers. The accessible text is accompanied by photographs, fact boxes and weblinks. ​ Buy on Amazon All Aboard for the Bobo Road Stephen Davies & Christopher Corr A delightfully vibrant picture book that is perfect for EYFS and KS1. Set in Burkina Faso, this is the story of children Fatimo and Galo as they take a minibus journey to Bobo with their dad, who drives. Along the way passengers hop on and off with all sorts of wonderful luggage as the bus passes by colourful houses and wonderful wildlife. Look out for the other books in the same series, The Goggle-Eyed Goats (available here) and Don't Spill the Milk! (available here) which are also both set in Africa. Buy on Amazon Tales from Africa Kathleen Arnott An impressive range of traditional folk tales and legends drawn from all over Africa. Rich and accessible, the pitch of these stories is perfect for KS2. Also featured on: World Civilisations (Benin) Buy on Amazon Africa Is Not a Country Mark Melnicove & Margy Burns Knight This non-fiction text is a celebration of the diversity of the African continent. Discover how different daily life can be for children from all over Africa and break through common myths and misconceptions. A classroom essential.